The news.
The #Bills have released QB Ryan Fitzpatrick

— Buffalo Bills (@buffalobills) March 12, 2013
Fact-checking.
Do we know Bills account wasn't hacked? 'Cause… you know….

— Greg Bauch (@gregorybauch) March 12, 2013
This is NOT happening.
Fitz: "If I just lock myself in my basement until Friday, they have to give me $3 million, right?" #wrong

— Trending Buffalo (@TrendingBuffalo) March 12, 2013
Players take notice.
Ish just got real in B-low

— Aaron Williams (@ajwilliams23) March 12, 2013
Because…
Aaron Williams tweets that things got real because the Bills may be downsizing the amount of bad football players they have — Two in the Box (@2ITB_Buffalo) March 12, 2013
Newsrooms scramble.
And that is how you change headlines from "our GM got pranked" to "our GM is making big moves to improve the team." .@jeffrussowkbw — John Borsa (@JohnBorsa) March 12, 2013
Reality check.
Just a reminder, Bills fans. The man who gave significant contracts to Fitz, Merriman, Kelsey et al is still in charge. — Matt Johnson (@twoeightnine) March 12, 2013
But, that's all changing, right?
As evidenced by the last time the Buffalo #Bills cut a bunch of bad contracts, they'll clearly only sign good ones going forward. — Matthew Stewart (@matthew1stewart) March 12, 2013
They'll anoint the next one eventually, right?
Black smoke has been coming out of OBD since Kelly retired. #PeaceOutFitz — Ryan Kraus (@TheKrausHouse) March 12, 2013
Now what? (fans edition)
Well it's a tough loss for @fitzpatrickarm . I will have to pick a new username to prove to my followers my commitment to cynicism — Chris (@FITZPATRICKARM) March 12, 2013
Now what? (late-arriving fans edition)
Man, all the good tweets about Ryan Fitzpatrick are already taken. Off to think up something cool about Levitre signing with Titans. — Christopher Smith (@ChrisSmithAV) March 12, 2013
Now what? (franchise edition)
#Bills New Front Office Plan: Draft QB, start him, finish in last place. Draft Jadeveon Clowney 1st overall. Win Super Bowl. — Jonathan Koziol (@jonathan_koziol) March 12, 2013
Now what? (Fitz edition)
Hey Fitzpatrick, grow that beard out again and I can get you a job at any coffeeshop on Elmwood. — Rust Belt Hipster (@Buffalo_Hipster) March 12, 2013
Now what? (Buffalo edition)
Remember this Grantland feature about Ryan Fitzpatrick and how he could save the entire city? grantland.com/story/_/id/694…

— Chris Ryndak (@ChrisRyndak) March 12, 2013
Now what? (season ticket holder edition)
If buddy doesn't draft a QB in the first two rounds then I'm donating my season tickets to a homeless man.

— Joseph Pinter (@JPinter93) March 12, 2013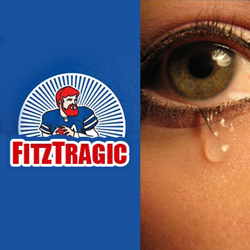 If you liked this article, please share it!
Category: Buffalo Bills