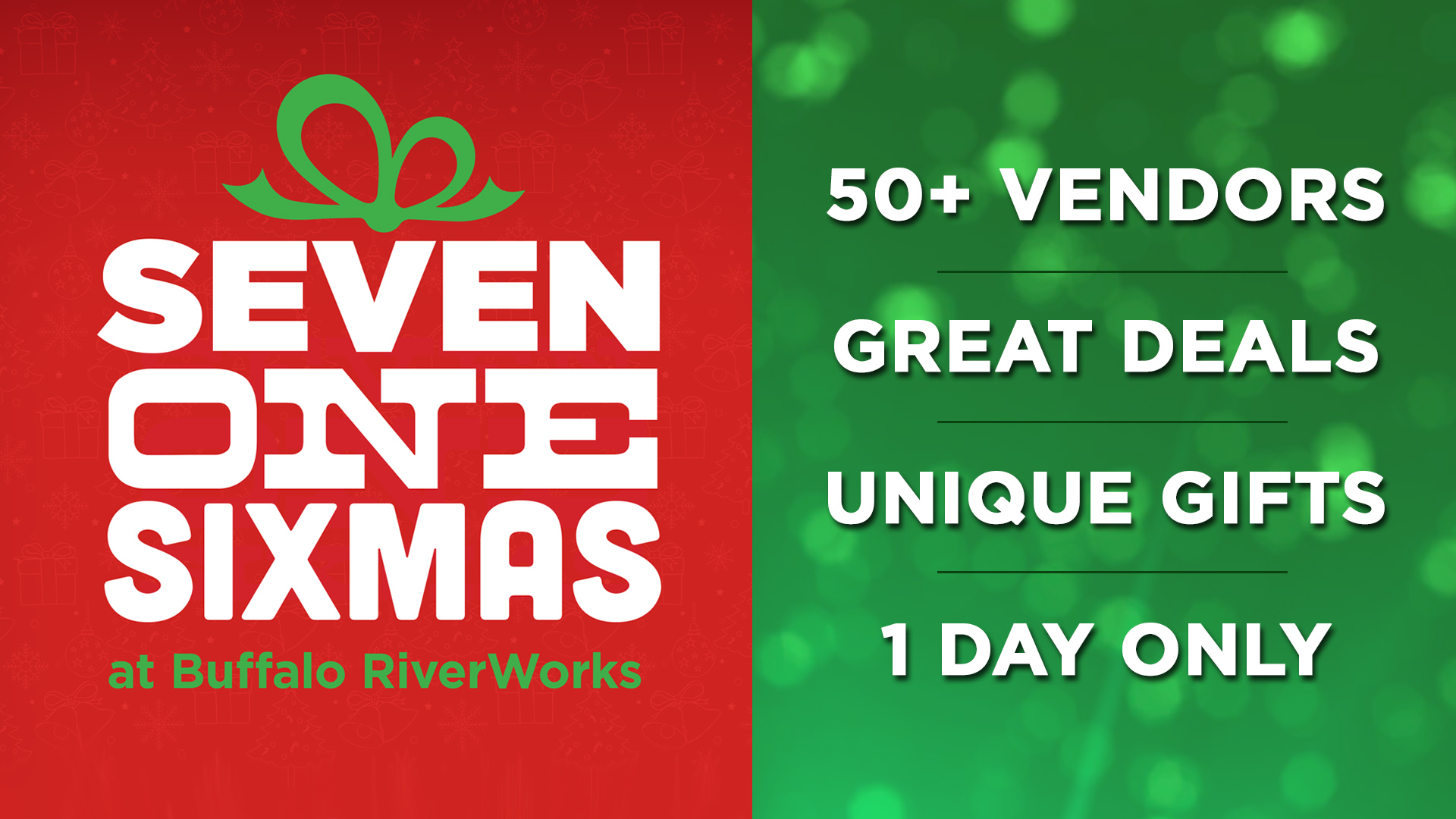 For one day only, Buffalo RiverWorks hosts WNY's top local merchants at Buffalo's premier entertainment venue. It's never been easier to give the gift of Buffalo to everyone on your list.
11AM – 6PM
BUFFALO RIVERWORKS
359 Ganson Street
Buffalo, NY 14203
FREE ADMISSION | UNIQUE LOCAL GIFTS | RESTAURANT
FULL-SERVICE BAR | VIDEO ARCADE | MUSIC | & MUCH MORE!
Those are the basics but, really, why should YOU attend?
1)  A SIMPLE ANSWER TO THE SATURDAY MORNING "WHAT ARE WE GOING TO DO ALL DAY?" DILEMMA
You'll find shopping for mom (and dad), beers for dad (and mom), arcade games and concessions for the kids, lunch for everyone, and a youth hockey tournament going on all day long. And with no admission charge plus free and abundant parking, you can take in the sites and sounds of December commerce in WNY until your heart's content.
2)  AN EXCUSE TO FINALLY CHECK OUT RIVERWORKS

You've certainly seen the Labatt 6-pack from the 190 but maybe you haven't made it over to Ganson Street to scope out the inside of Buffalo RiverWorks. That's on you… but you'll correct it Saturday. If you HAVE been to RiverWorks, you already know the entire complex is possibly the most amazing and indescribable part of Buffalo's downtown renaissance. It's your job to lead the way and drag along someone less enlightened.
3)  BEST "MALL" EVER

The next time somebody asks if you've ever done your holiday shopping on a roller derby rink, you'll be able to say "Yes and it was incredible. With more than 50 vendors on site, I found something for everyone on my list and I couldn't believe the deals. Plus, I had lunch and a couple beers while watching the Sabres beat the Bruins on a 25-foot television screen. Eichel's back!" Who doesn't want that?
4)  VARIETY (with a Buffalo on it)
According to the event's website, here's a brief sampling of SEVENONESIXMAS' offerings:
photographic prints, high quality barware, the warmest mittens ever made from old sweaters, BuffaLove Christmas ornaments, concrete paw print stepping stones, handmade jewelry, handmade picture frames, custom soy candles in hand cut glass beer bottles or liquor bottles, skin care, makeup, custom cutting boards, products made from re-purposed hockey sticks, snarky Christmas cards and painted wine glasses, blankets, beach towels, hand towels, golf towels, hoodies, hooded towels and baby items, and UB Basketball tickets
---
---
5)  FAMILIAR MERCHANTS WITH BRAND NEW PRODUCTS

Here's an example. In addition to its mega-popular t-shirts, hoodies, and trivia games, online retailer Store716 has chosen SEVENONESIXMAS to publicly debut its brand new line of "Buffalo Shield" apparel and products. Many are in limited supply so the earlier you get to RiverWorks, the better your odds of landing the hottest gifts of the year at ridiculous "outlet" prices.
6)  LULAROE!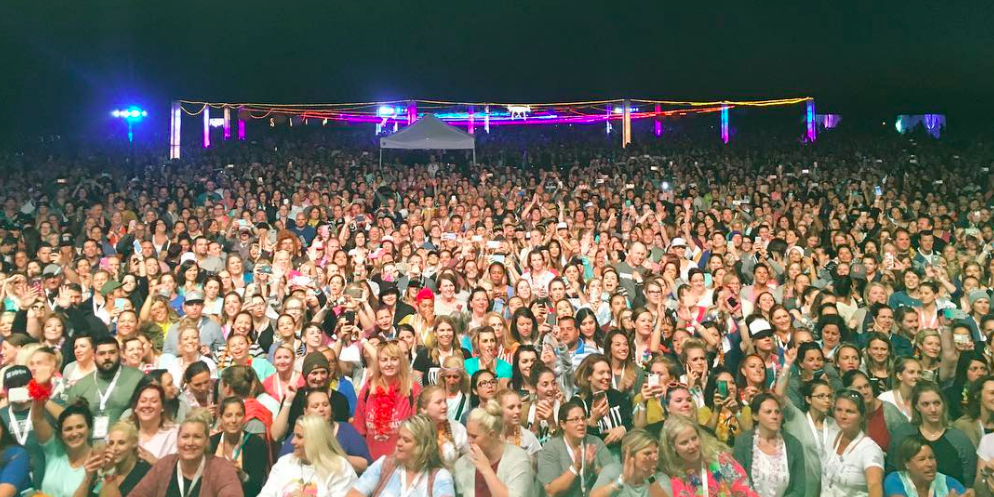 No, the women in the photo above are not witnessing an NKOTB reunion. It's a cult revival LuLaRoe company convention. There was a time not long ago when LuLaRoe didn't mean anything to us, either. (Honestly, it still doesn't really even look like a word.) Turns out, it's a fashion phenomenon. Reviews range from "SO SOFT!" to "LIKE, ONLY THE MOST COMFORTABLE CLOTHING EVER!" With two LuLaRoe consultants at SEVENONESIXMAS, nearly 1,500 items are up for grabs. Guys, even if you still don't know what we're talking about, mention this to a woman in your life. Then start your car.
7)  YOU'RE BOOSTING THE LOCAL ECONOMY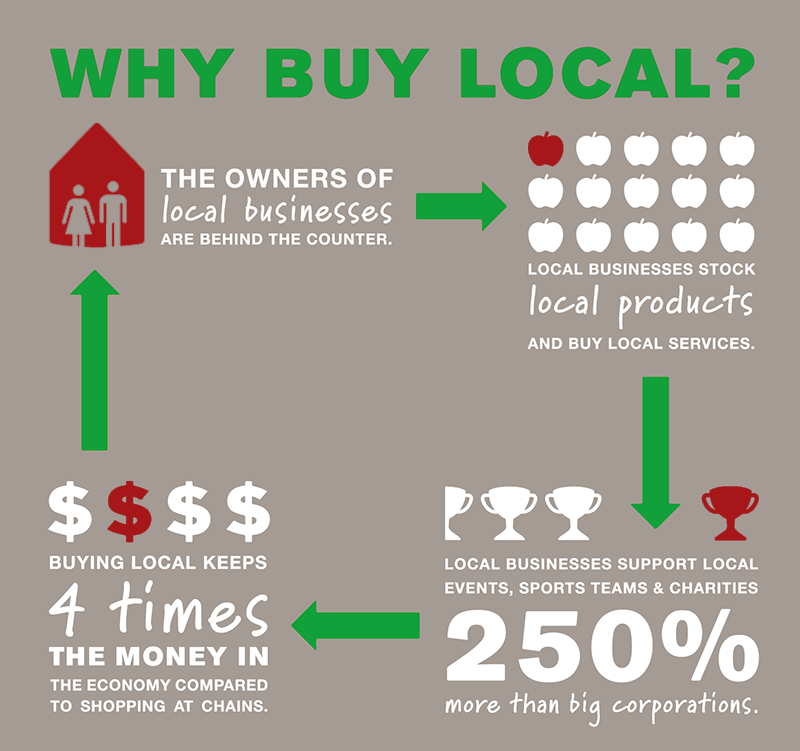 You're doing all the things in this graphic just by shopping at SEVENONESIXMAS— TWICE if you get something to eat (and/or drink) at RiverWorks while you're there. Sure, we stole this from somebody promoting a "buy local" sale somewhere else and, no, we can't confirm any of the statistics. Looks good though, right? We presume the general sentiment is accurate, so we're going with it. In fact, that's how we're going to end this post.
SEE YOU THERE!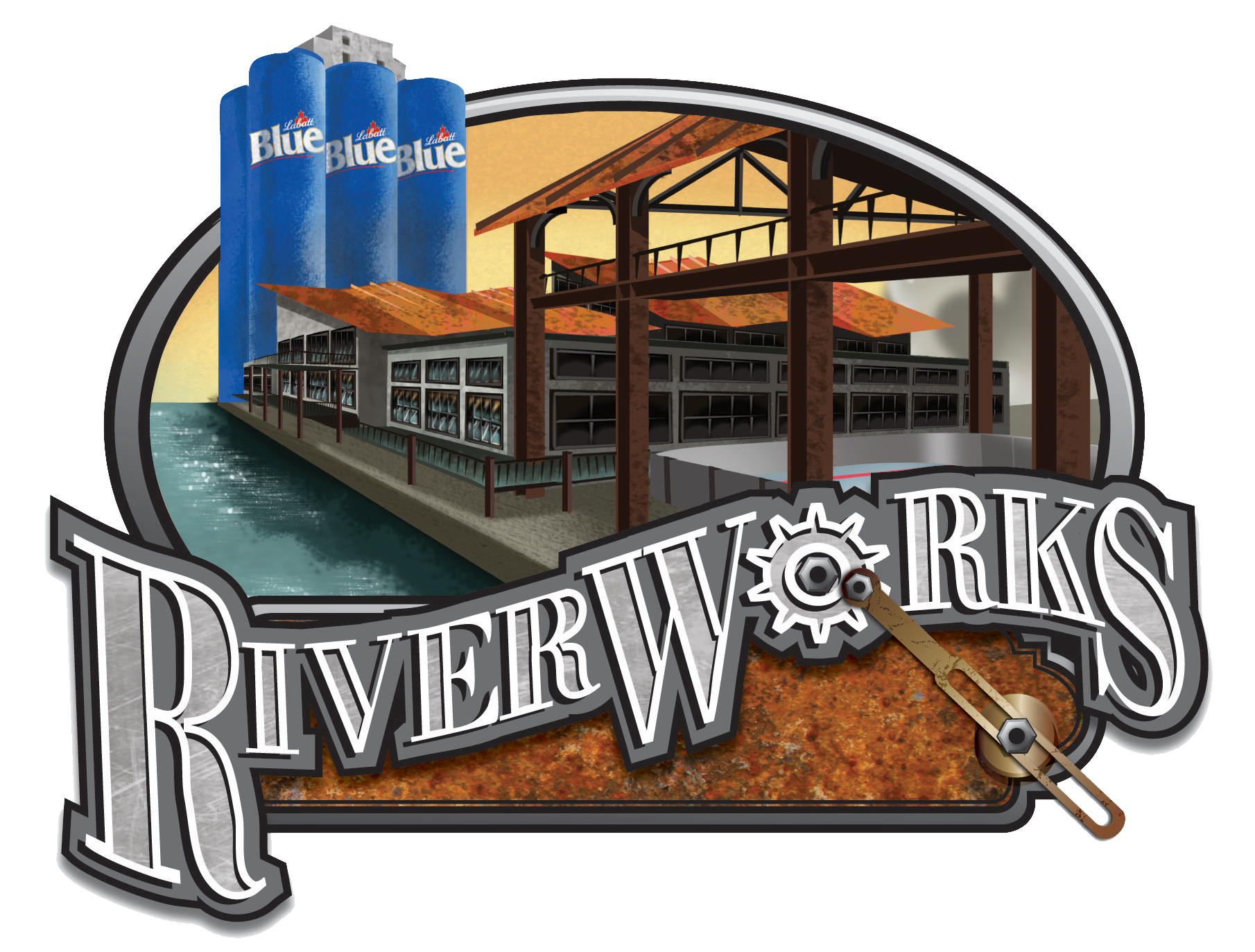 (IT'S EASY TO SPOT.)