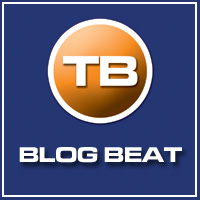 It's Wednesday, which means it's time to point you in the direction of some of the best blog posts from the past seven days that you may have missed, but shouldn't have.
Read on for some highlights of the week that was.
As soon as Purdy's "The Phantom King of Buffalo" appeared in Buffalo Spree, local pundits dashed to the social medias to declare it a must read. A quick quote:
"In less than three years' time, Wilson bought a half-dozen properties around Buffalo and took in at least $8.2 million in potential investments, mostly from people who had never met him. Wilson convinced wealthy investors that he was a man with access to market-beating investments. He looked like a risk worth taking to private mortgage lenders, at least in a time of easy credit and home flipping. Before his name was even known, he garnered a media reputation as a financial whiz kid who was putting down roots in his newly adopted town. And he did it all without a college education, investing experience, or business connections.
Then he disappeared."
Now that the NHL season is officially at an end, it's time to fully focus on the offseason. Kris Baker (Sabres Prospects) has been expertly previewing the draft for years, and as usual, this year's epic installment does not disappoint. (The draft will be held on June 22nd-23rd.)
The nefarious Internet has been a perceived threat/doom for print media for quite a while. Matthew Stewart (Buffalo Wins, The Daily Torch) wrote in length about this, and what it could mean for our own one-newspaper town. Coincidentally, that one newspaper picked up on the story pretty quickly, as Mike Harrington took to Twitter to voice his opinion on Stewart's insight: "@Matthew1stewart on newspapers & TBN. Agree in spots, misinformed in spots but def thought-provoking throughout."
From Ben Kirst at Buffalo.com:
"When have people taken to the streets in Buffalo?  With our old pal Google as our guide, we tracked down some of the most infamous riots in city history."
This is especially for those that assumed they would never see the words "Crystal Beach" and "riot" in the same sentence.
The two acre site at the corner of Seneca and Swan has seen much improvement, thanks to the efforts of the Larkin Development Group and First Niagara Financial Group. To top it off, a Wednesday evening concert series has been announced.  The Good Neighborhood delivers all the details on the "Live at Larkin" nights.
Alan Bedenko (Artvoice and Buffalo Spree) is a popular and influential voice around town, and on the Twitter (where he goes by the handle @BuffaloPundit). Recently, Bedenko joined Buffalo Eats in a podcast to talk about the Taste of Buffalo, new food trucks, and more.
In "Malice and the Open Field," Ryan of The Roost vents over his experience as a Buffalonian trying to catch a glimpse of live-action MLB baseball, and how those experiences have changed over the years.
***
Trend with us: If you have a blog that you'd like us to consider for "The Beat," send us an email at thebeat@trendingbuffalo.com.