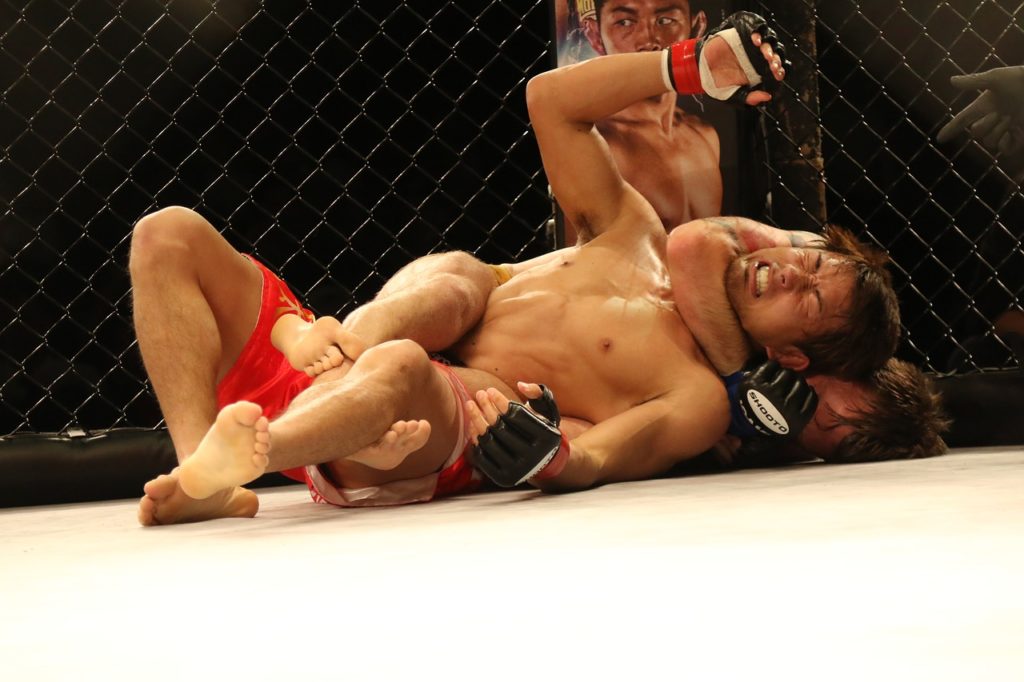 Photo by Maza_Fight_Gallery, Public Domain
One of the upstate New York casinos near Buffalo has put its collective arm in the air to bid to host any potential MMA fight between popstar, Justin Bieber and Hollywood ace, Tom Cruise. Only a couple of weeks ago, Canadian pop sensation Bieber called out Cruise asking for a fight in the UFC Octagon. He stated in a tweet that if Cruise didn't accept his challenge he would be "scared" and would "never live it down". The tweet caused plenty of head-scratching within the showbiz industry, with the 25-year-old calling out a man that's old enough to be his father.
Bieber had tagged UFC founder, Dana White in his tweet, urging White to consider staging a bout between the pair. White later confirmed that he would be open to discussing a potential bout, despite not knowing whether Bieber was genuine or not. Given White was relatively open about the idea of staging the fight, it didn't take long for local land-based casino Batavia Downs Gaming and Ground Force Fights to jointly announce their intentions to host it.
Batavia Downs successfully raising its profile in the showbiz world
Ryan Hasenauer, director of marketing at Batavia Downs, recently said that Batavia Downs – which also hosts live racing on-site – was "a perfect place" for the bout to take place, given that Tom Cruise was raised in nearby Syracuse. As an increasing number of US states vote to license and regulate land-based casino gaming, creating a wealth of loose slot opportunities for punters, these bricks-and-mortar casinos are also keen to ramp up their profile by hosting major events, like this mooted UFC clash between two American icons.
Even Conor McGregor weighed in to the speculation, insisting that McGregor Sports and Entertainment would also be willing to host the bout between Bieber and Cruise. The controversial Irishman questioned whether Cruise "had the sprouts" to fight "like he does in the movies". Although Bieber is more than 30 years Cruise's junior, there is no doubt that Cruise would have the credentials to spook Bieber. Cruise wrestled in high school and remains in peak condition for a man of his age, performing his very own stunts in recent Hollywood blockbusters such as Jack Reacher and Mission: Impossible.
Bieber was quick to climb down from his initial outburst
The fact that Cruise is anything but a couch potato might have been the reason why Bieber later came to his senses and backed away from his initial comments. The Canadian was interviewed by TMZ just days after his initial challenge to Cruise and he said that the tweet was merely a case of him fooling around, adding that he does "that stuff sometimes". Bieber then added that he felt Cruise would "whoop" him given that he has "that Dad strength".
It's probably a wise decision for Bieber to back down, given that the Canadian was reportedly floored by a single punch from Hollywood actor Orlando Bloom, after an alleged altercation in Ibiza. Bieber is certainly no stranger to controversy for someone so young. He was charged with vandalism whilst travelling in Brazil back in 2013, which was the precursor for his arrest in Florida a year later. Bieber was arrested on suspicion of driving under the influence and an expired driving license.
What next for Justin Bieber's music career?
In terms of his music career, Bieber confirmed back in March that he would be taking a self-imposed hiatus from the industry in order to tackle a host of "deep-rooted issues" he had been dealing with. However, Bieber was well enough to hook up with British pop sensation, Ed Sheeran for a new single "I Don't Care" in May. The pair had previously collaborated on "Love Yourself" back in 2015, as well as Major Lazer's hit single, "Cold Water" a year later.
Bieber was mature enough to acknowledge that he was "unhappy last tour" and was "unable emotionally" to truly connect with and perform for his fans as he would like, having toured his entire teenage life and during his early 20s. Bieber has promised his global fanbase that he will return to the industry "with a kick ass album ASAP".