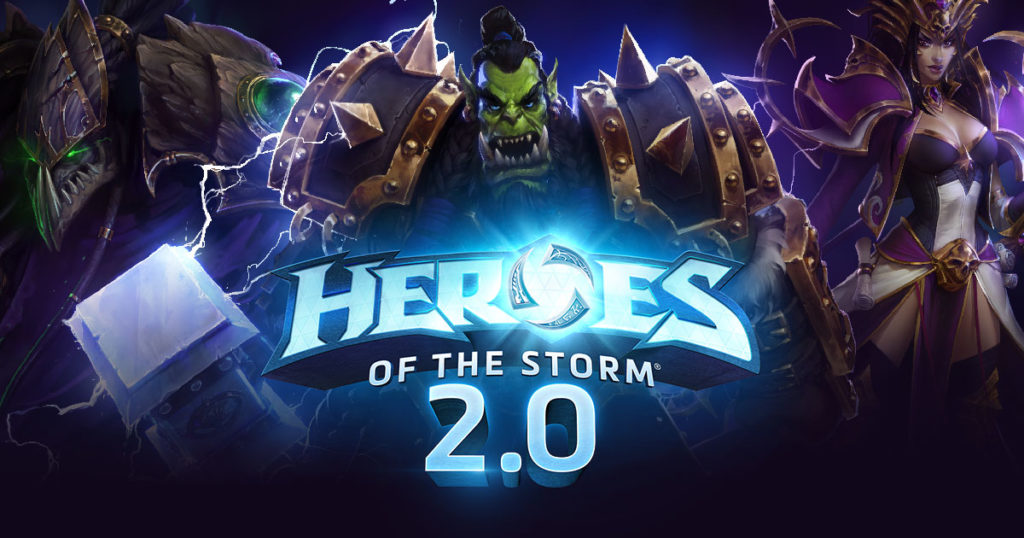 If you like video games and most importantly free video games, you might have noticed that it's pretty hard to find decent ones in an entire pile of less exciting games.  Free PC games are a dying breed, especially those that are entirely played online in your browser. However, there are quite a few games that you get to install in your computer and play from free, coming from some big studios that have been around for a lot of time. If you're craving for some games to play when you have some free time, try the ones suggested below as well as those at funfreepcgames.com.
Heroes of the Storm
Heroes of the Storm is an incredibly interesting game, especially if you like the other games created by world renowned company, Blizzard Entertainment. The company has multiple titles that are extremely popular, from World of Warcraft and Starcraft to Diablo and the more recently released Overwatch. However, Heroes of the Storm is a game which takes characters from all those games and puts them all into a big melting pot. The game is classified as a MOBA brawler, where MOBA stands for Massively Online Battle Arena. Fancy terms aside, it means that two teams of 5 players each get to brawl on different maps, using different characters taken directly from Blizzard's games. So if you're a fan of Warcraft, Diablo or any of the other games, you might find your favorite character in Heroes of the Storm.
Team Fortress 2
Team Fortress 2 is an absolute classic when it comes to video games. Pertaining to Valve, the company behind the Half-Life series, Team Fortress 2 is an intriguing title that takes the traditional concept of a multiplayer first person shooter and adds some unique elements. You have different classes in the game such as bruiser, spy or medic. Each class has some unique tricks up their sleeve, such as the spy being able to dress as someone from your team. It's the kind of game that can be both serious and goofy at the same time, and most importantly, it's free to play.
Smite
Smite is another game classified as a MOBA, but it takes a different approach. Instead of favoring an overhead camera gameplay, it puts your camera directly behind your character. This time around, you get to choose a god from real life mythology as your champion. Smite contains mythos from all known pantheons and cultures. You can play as Thor or Odin from the norse mythology, or as Sun Wukong, which brings oriental culture into the mix. There is a vast and diverse cast of characters, and the game is constantly adding new gods. You play in modes of 5 vs. 5, 3 vs. 3 or even 2 vs. 2, trying to overpower the opposing gods with your own.