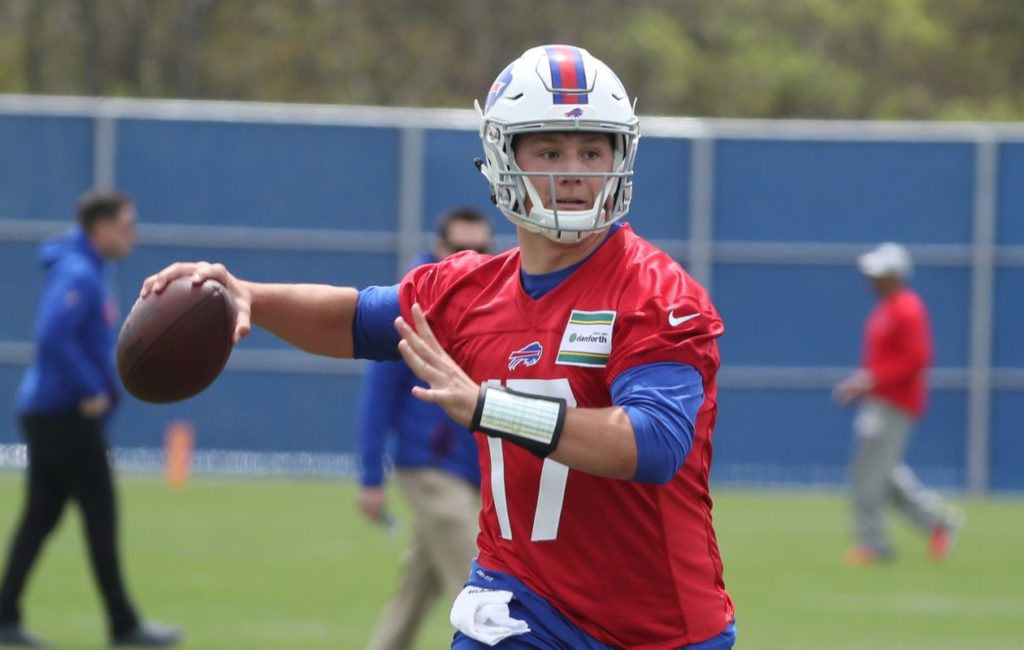 The NFL schedule is out and we now know the road the Buffalo Bills must travel to earn a second consecutive playoff appearance. And that road won't be easy.
When you simply add up last season's opponent victories, the Bills have the 18th hardest schedule in the NFL. But if you properly account for player movement and betting market expectations, that schedule difficulty moves to 11th hardest in the league.
And the Bills start the season stepping right into the proverbial meat grinder.
Five of the Bills' first seven games are on the road. Including the season opener at Baltimore, Week 3 at the Minnesota Vikings, week 4 at the Green Bay Packers, week 6 at the Houston Texans and week 7 at the Indianapolis Colts. That means the Bills will face Aaron Rodgers, Kirk Cousins, Deshaun Watson and Andrew Luck on the road.  That looks like a 2 and 5 start if you ever seen one.
And you know what happens to a team that is 5 and 2? They start playing the rookies. Enter Josh Allen.
The good news is that the opponents Allen must face will ease up a bit.  The bad news is that he doesn't have much of a supporting cast to help him much.
Prediction: Josh Allen starts the Bills final 8 games, shows off his rifle arm, throws way too many interceptions, and locks the Bills into a top 5 draft choice in 2019.