For each of the last eleven seasons, one NFL team has won its division after finishing in last place the during the previous campaign.
The #analytics guys at Football Outsiders say the Bills have the best shot to pull it off this year.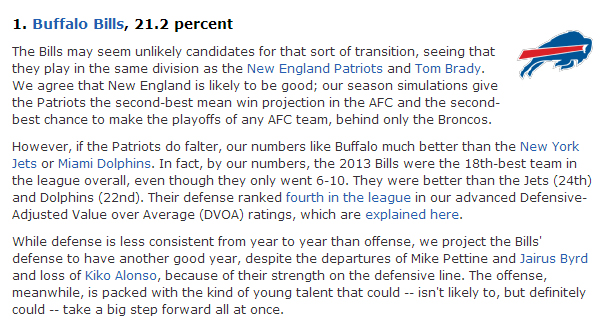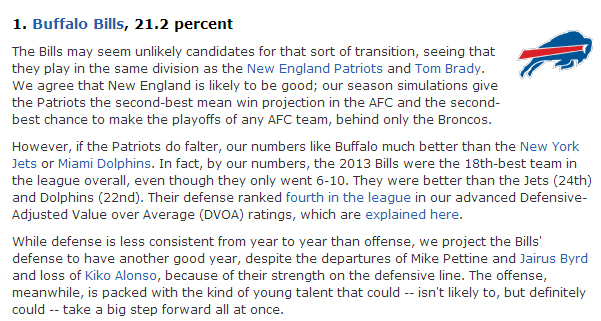 They list the 2013 fourth place finisher's odds as follows:
Buffalo 21.2%
Houston 19.1%
Tampa Bay 17.3%
Washington 15.2%
St. Louis 14.3%
Minnesota 12.9%
Cleveland 10.4%
Oakland 1.5%
Yes, you have to pay, cheapskate.