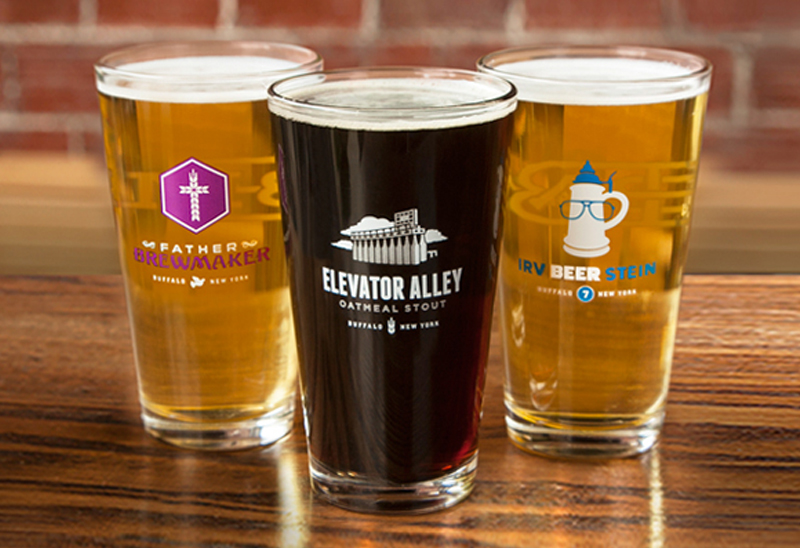 It's snowing in mid-November while both of our major sports teams seem on the verge of missing the playoffs (again), yet Buffalo pride remains at an all time high. The excitement from recent downtown developments and the continued growth of a variety of industries has made another disappointing sports season seem a little easier to swallow.
One industry that has continued to grow during this time is craft brewing. We've seen what feels like an endless amount of breweries and bars open their doors over the last few years. The "buy local" sentiment and wave of new beer-themed events has been evidence that this industry does have regional longevity. Not only that, but Buffalo pride has now begun to spread over to the ancillary craft beer businesses.
Buffalo Beer Mug Co., a Buffalo-themed barware company launched their website last week. The company feels something like the result of tossing Beer Advocate, The Onion and Buffalo all into a blender. Their products include a series of conversational pint glasses, mugs, coasters and magnetic bottle openers.
Founder Michael Tripi has created a variety of fun, fictional beer brands influenced by Buffalo icons, locations and nicknames. Only one week in, we've already begun to see some of these brands form personalities. On their social media pages this week, we saw a Breaking News Alert from Irv Beer Stein announcing that "250K Buffalonians just threw their remote at the TV" right after Jamal Charles scored a touchdown and the Bills began to unravel. Other brands include Growler Cleveland, Elevator Alley Oatmeal Stout, Father Brewmaker and French Ale Collection.
With the holidays quickly approaching, the timing of their launch seems pretty ideal. On their Facebook page they are currently running a sweepstakes contest for a Stainless Steel Magnetic Bottle Opener. To keep track of their latest products and promotions you can visit their website at BuffaloBeerMug.com and follow them on Facebook, Twitter, and Instagram.