Hello. Ryan Nagelhout from The Roost here. The Bills played a football game on Sunday. No, really. Uh huh. Jacksonville. If you missed it, here's how it went.
Pregame
This is you at the game. If you were inside, you were warm and searching for illegal feeds to watch on your computer. You were probably successful.
First Quarter
13:55 — Jacksonville goes three-and-out (0-0 tie)
This happened quite a bit, actually.
10:39 — Ryan Fitzpatrick throws 51-yard pass down the middle to T.J. Graham (0-0 tie)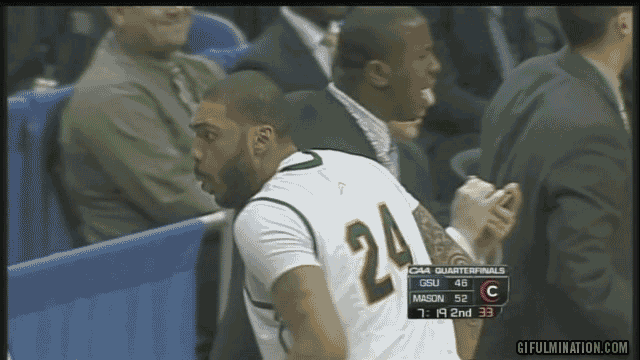 That was a great throw. If only they were available more than once a month.
9:10 — Fitzpatrick rushes for 1-yard touchdown (7-0 Bills)

I'm just glad someone knows how to run the ball on this team.
Second Quarter
13:40 Fitzpatrick intercepted by Paul Posluszny (7-0 Bills)
The Bills sure do know how to draft 'em.
11:47 — Josh Scobee kicks 36-yard field goal (7-3 Bills)

That could have been worse.
5:33 — Fitzpatrick throws incomplete pass on 4th and 5 from the Jaguars' 37 (7-3 Bills)

This was the right call, though. Now if only they could try that when they are trailing…
5:28 — Chad Henne throws 24-yard pass to Cecil Shorts (7-3 Bills)

4:58 — Henne throws 12-yard pass to Marcedes Lewis (7-3 Bills)

Oh look. Defense.
3:47 — Henne ran for 1-yard touchdown (10-7 Jaguars)

Anything Fitzpatrick can do, Chad Henne can probably also do.
3:47 — Marcus Easley returned kickoff for 55 yards (10-7 Jaguars)

Nice moves.
3:38 — Brad Smith runs for 11-yard gain (10-7 Jaguars)

Useful wildcat!
1:56 — Fitzpatrick throws 11-yard touchdown pass to Scott Chandler (14-10 Bills)

It's okay to be scared. We all are.
1:51 — Henne sacked by Mario Williams (14-10 Bills)

Worth every penny.
0:31 — Rian Lindell kicks 29-yard field goal (17-10 Bills)

It's within 50 yards, so this was a no-brainer.
Halftime
Also:
It's always good to eat with a lead.
Third Quarter
11:06 — Fitzpatrick throws 13-yard touchdown to Stevie Johnson (24-10 Bills)
It's okay if you're the girl on the right, too. No matter what happens, they're still awful.
7:57 — Henne sacked by Kyle Moore (24-10 Bills)

I don't know who this random stranger is, but I like him.
3:46 — Fred Jackson rushes six straight times for 30 yards (24-10 Bills)

This actually happened. Meanwhile, C.J. Spiller calcified and became a stalagmite on the sideline.
3:04 — Fitzpatrick throws pass to Jackson on third down. Loses a yard (24-10 Bills)

I think that baby's had enough.
2:14 — Lindell actually attempts, makes 50-yard field goal (27-10 Bills)

HE DID IT!
Fourth Quarter
13:29 — Spiller rushes for 44-yard touchdown (34-10 Bills)
We're all getting pregnant tonight.
12:11 — Henne sacked by Shawne Merriman and Alex Carrington (34-10 Bills)

Lights out and whatnot.
10:51 — Jacksonville punter punts. Justin Rogers muffs punt at the 5 Jaguars recover (34-10 Bills)

You just had to catch the ball, you fool.
Henne throws 5-yard touchdown to Cecil Shorts. (34-18 Bills)

A word on Cecil Shorts: The best part is that he goes by Cecil Shorts III. THERE ARE THREE OF THESE GUYS. I, for one, look forward to watching CSIII dominate the NFL for years to come.
Most of the fourth quarter — Bills punt. Jacksonville turns ball over on downs. Bills punt. And so on (34-18 Bills)

You didn't want to watch this part. Be thankful if you did not.
0:20 — Jarius Byrd intercepts Henne (34-18 Bills)

Postgame
PLAY-OFFS! PLAY-OFFS! PLAY-OFFS!
You, At Work Right Now
See you next Sunday.