The 49ers NOT blowing a 21 point lead and then fumbling the game away in OT would've been nice, but we can work with this.
We started here.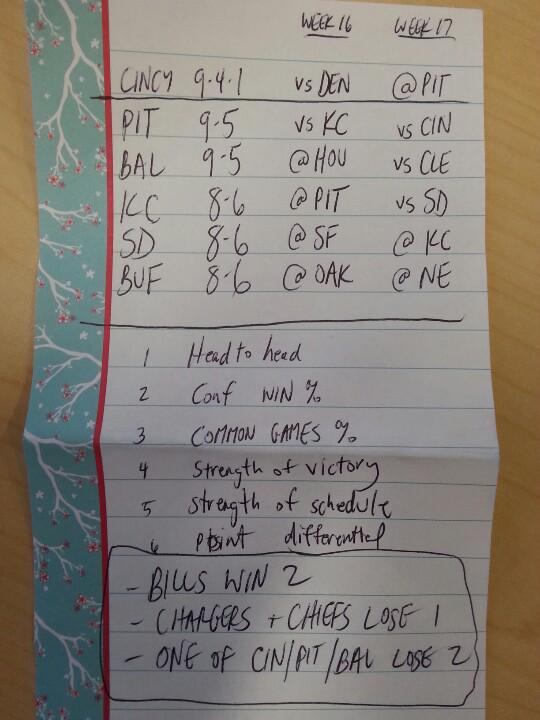 Nothing above has changed… it's just become a little trickier to get there.
Here's what you want today:
BUF over OAK
Of course.
PIT over KC
This became larger because of SF's monumental meltdown.
DEN over CIN
Keeps alive the "CIN loses out" possibility.
HOU over BAL
Hey, any given Sunday, right?
---
If you get all of that, you're in decent shape. In Week 17, you'll want:
BUF over NE
Duh.
KC over SD
Need it… unless we get…
CLE over BAL
(There are other ways in. For example, Pittsburgh losing twice is a thing.)
PIT over CIN
Bengals stink. No problem.
---
Even if it all goes to hell, as long as BUF beats OAK there's a good chance the Bills are "alive" and we're all rooting harder for a KC/SD tie than anyone has ever rooted for a tie ever.
LET'S GO BUFFALO! #Spiller