Podcast: Play in new window | Download
Subscribe: RSS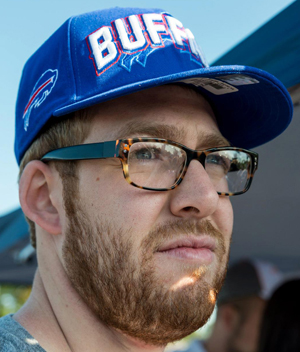 You know how bad the WGR Whiner Line is? Well, you hear the "good" stuff.
As the producer of the morning show, Dan Fisher hears ALL of it. Every day.
For that reason alone, you should pay Dan back by spending some time listening to this podcast that he did with me at the palatial TB studios.
Topics include:
working as a stand-up comic in Buffalo
the failed venture that was Skunkpost.com (and how TB can avoid being SP 2.0)
the stupid Whiner Line
Full beard.
Good dude.
(Thinking back, I don't even think he swore.)