Podcast: Play in new window | Download
PICKS FROM BATAVIA DOWNS/OTB HANDICAPPER TODD HAIGHT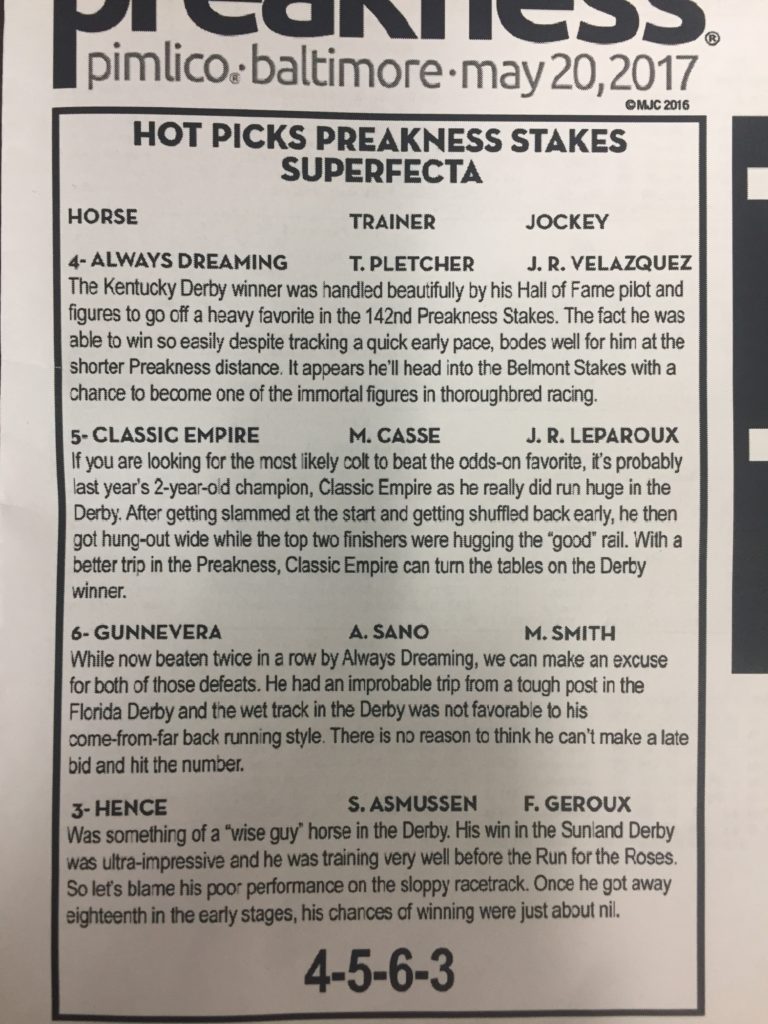 Saturday is The PREAKNESS!
142nd Preakness Stakes
Purse $1.5 Million; Distance: 1 3/16 miles
Post Time: Saturday, May 20 at 6:48pm ET
WATCH:
NBC (coverage starts at 5:00 pm)
NBCSN (coverage starts at 2:30 pm)
BET AT:
OTB
Batavia Downs Gaming:
The Preakness Trifecta:
$10 gets you $10 Free Play AND a $2 Preakness wager AND your choice of
Beef Stew (w/ Biscuit)
Kentucky Ham Wrap
BBQ Pulled Pork
Beef on Weck
Chicken Caesar Salad
Meatloaf Sandwich
Plus:
Order a $5 Black-Eyed Susan to get a special collector's glass (while supplies last.)
OTB Handicapper Todd Haight and Director of Marketing Ryan Hasenauer will be at Batavia Downs to help you place your wager.
On today's podcast, Ryan Hasenauer gives us some insight on the field and tells us how to turn this knowledge into cash.
The Trending Buffalo Podcast is brought to you by: