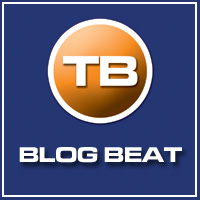 It's Wednesday, which means it's time to point you in the direction of some of the best blog posts from the past seven days that you may have missed, but shouldn't have.
Read on for some highlights of the week that was.
An emphatic statement full of Buffalo pride went out from the owners to the FC Buffalo fans last week.
"We are building a soccer club. We are building an identity. We are building something indefatigable."
We heard a lot from each other about what we thought about Wallenda's harnessed walk across Niagara Falls. Here's what the world around us had to say.
Check out the work of some UB students who erected "Elevator B:" a grain silo-inspired honeybee tower designed and built in Buffalo.
"Elevator B gently mimics the long-abandoned silos that sit on the land on Buffalo's waterfront, where the bee colony was found. The glittering structure rises twenty-two feet, and it stands freely on the silo city grounds."
It looks like the former 1st round pick is ready to make a big impact on the gridiron this season.
"'C.J. is a completely changed man,' quarterback Ryan Fitzpatrick said last week in an interview with WGR 550. 'It's been apparent from day one of this off-season. I think the biggest thing with what he did at the end of the year last year was he got his confidence, and you just see how comfortable he is in this system now.'"
Somehow, Fiona Apple has managed to stay just under the radar for many years. Well, she's resurfacing again, in order to make her latest critically acclaimed statement.
"Fiona Apple's newest album The Idler Wheel Is Wiser Than The Driver of The Screw And Whipping Cords Will Serve You More Than Ropes Will Ever Do is released tomorrow and just in time for her to announce more tour dates… including BUFFALO! I saw Fiona perform several years ago with Nickel Creek in Rochester and to this day it is still one of my favorite concerts ever."
How this is hasn't been a national story already is beyond me, but the guys over at Dear God Why Us Sports picked up on it with fervor (note: link is "not safe for work," due to profanities).
"Sorry if this all seems harsh, but as an adult (I know, weird right?) that has an occupation that works with kids in a heavily infested gang area, this absolutely infuriates me. I take all gang involvement in my line of work very seriously, and have taken numerous courses on gang awareness, influence, and recruiting over the past several years."
***
Trend with us: If you have a blog that you'd like us to consider for "The Beat," send us an email at thebeat@trendingbuffalo.com.