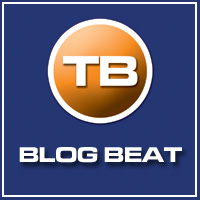 Welcome to our first edition of the "Buffalo Blog Beat," a new weekly feature of Trending Buffalo. Each Wednesday, we'll point you in the direction of some of the best blog posts from the past seven days that you may have missed, but shouldn't have.
Read on for some highlights of the week that was.
Does Patrick Kane need counseling? The Chicago Blackhawks apparently think so. The South Buffalo native has built up an unfortunate portfolio of online photographs that showcase his drinking rather than his skating. "Deadspin" highlighted the Hawks' concern for Kane after his latest public binge, this time during the Cinco de Mayo weekend in Wisconsin. A 23 year old's party-boy-pattern of drunken binges is not the type of trend we like to report here, so let's all hope for the best for Kaner.
The Bills have one of the tougher schedules in the NFL, again, but this time around it's not just about who they play, but when.  Chris Brown of the "Inside the Bills" blog did some great research in order to point out all of the games that are going to really put a strain on the willpower and depth of the Buffalo Bills. It looks like Chan Gailey and Co. will need to work a lot of all-nighter game preps to keep up with some very well-rested opponents. 
"The only advantage Buffalo will have in terms of extra preparation all season will be the extra three days coming off that Thursday night game with Miami to play Indianapolis 10 days later… on the road."
Yikes.
"Buffablog" provided readers a nice rundown on album releases to enjoy in this month of June. This is a nice, relaxing follow-up for all the outraged/panicking/brooding Bills fans who just read that Chris Brown post.
Sticking with the topic of music, Buffalo.com published the second installment of "Below the Radar," an original video blog series highlighting the untapped music scene in Buffalo. It's time to tap in.
WNYmedia.net and Yahoo! Offer Insight on Buffalo Finance
"WNYmedia.net" and "Yahoo! Finance" provided a double shot of finance/economic news. WNYmedia took a look at how the City of Phoenix saved $40 million through an "Efficiency and Innovation Board." Take note, Mr. Mayor. Meanwhile, Yahoo! found Buffalo in a CNN top ten list featuring the most affordable US cities in which to buy a home. Take note, Buffalo ex-pats: now might be a good time to come on home.
"KegWorks" may have uncovered a way to deal with the creepy plague of bedbugs that is spreading across the nation.
"You can all sleep more soundly; a study conducted by researchers at the University of Nebraska shows that bedbugs are more likely to refrain from feasting on people who've been drinking."
Bottoms up.
As summer rapidly approaches, "Buffalo Eats" posted a detailed guide for the festival season.
********
Trend with us: If you have a blog that you'd like us to consider for "The Beat," send us an email at thebeat@trendingbuffao.com.