Where do you want to eat? 
I don't know, where do you want to go?
I don't care.
Neither do I.
Fine, let's just go to the same place we always go.
Whatever.
Fine.
Fine.
Freud says there are three reasons why you're reluctant to try new restaurants.
1 – You're weak. 2 – You're lazy. 3 – You don't know any better.
We can't help you stop being a wuss… but we CAN do some work to find new places and tell you about them.
Disclaimer: We don't do food reviews. We don't care about bite textures or flavor profiles. We're just checking out local businesses to tell you whether or not they suck.  And like our readers, our standards aren't all that high.  We're just looking for places with good food, good prices, a good experience… and a place where the music doesn't stop when a new guy walks in.
So get your boring ass out of Applebee's and live a little. And help out local businesses in the process.
With that… here's a place that definitely doesn't suck.
BRAVO CAFE & CATERING
5781 Seneca Street, Elma, NY 1/4 mile from the intersection of Transit Road & Seneca Street.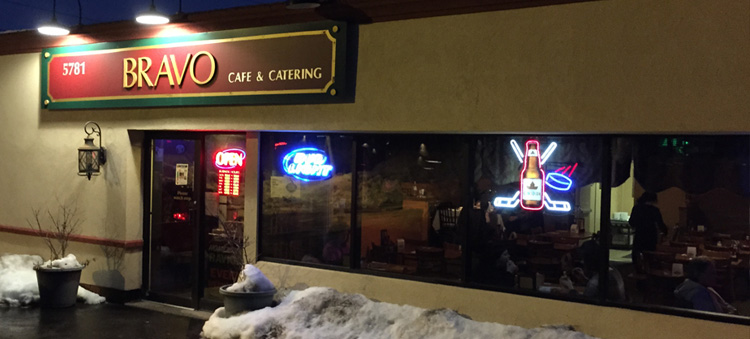 And NO… we're not talking about the terrible Bravo at the Galleria.
BRAVO HAS A GOOD LOOK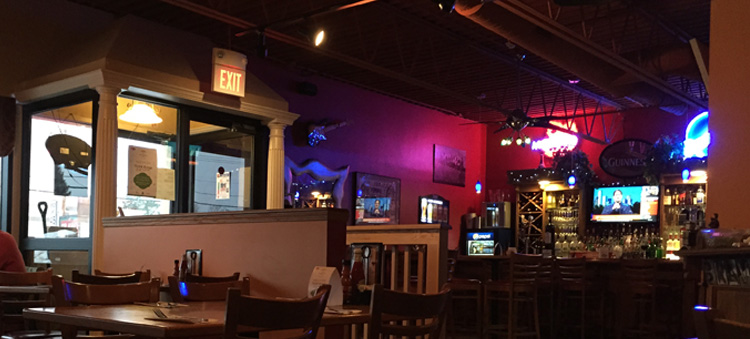 Yes, you can eat pasta without being subjected to an unsolicited geography lesson draped in red, white, and green.
BROAD MENU… REASONABLE PRICES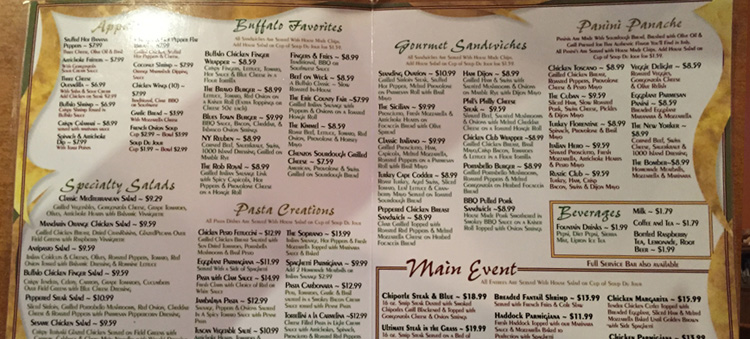 When dinner for two comes in under thirty American dollars, that's what we call a "win."
EXCELLENT EATS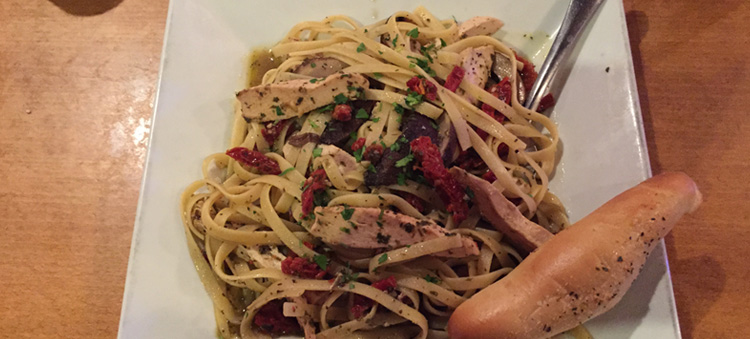 Chicken Pesto Fettuccine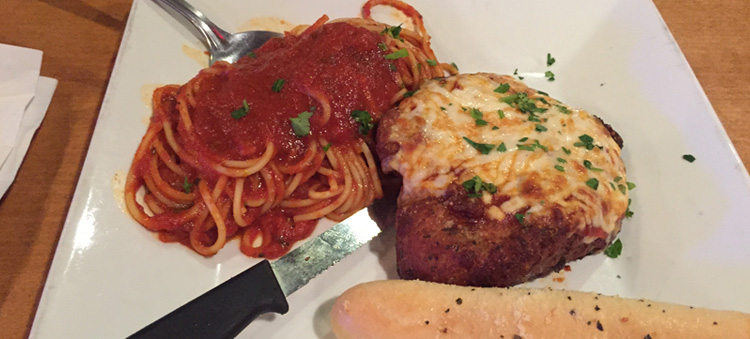 Chicken Parmigiana
UNIQUE SCRATCH SPECIALS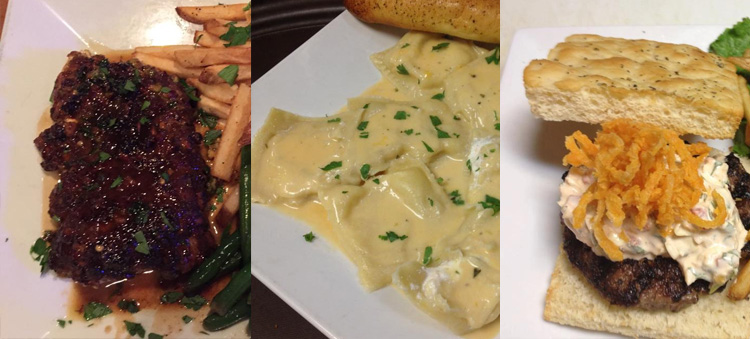 Pistachio-crusted halibut (left), a different handmade ravioli every Wednesday (center), Buffalo Blizzard Burger – Half Pound Bison Burger topped with Roasted Red Pepper, Spinach, Gorgonzola spread garnished with Tabasco Onion Strings on Fresh Made Focaccia Bread (right).
… AND APPARENTLY ANYONE CAN GET A SEAT AT THE BAR.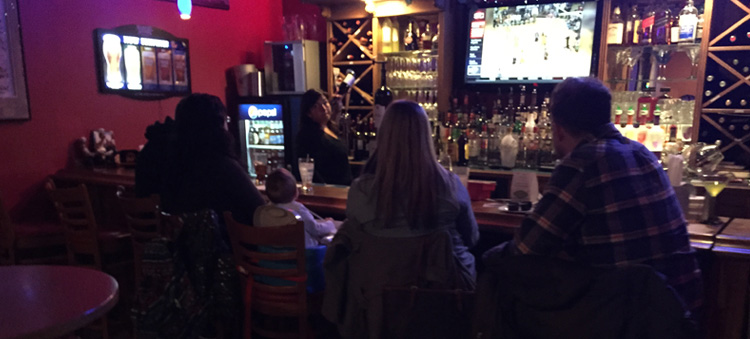 "Make it a double. Yes, in a sippy cup. I'm not a monster."
GET TO BRAVO
…and mention you heard about them on Trending Buffalo.