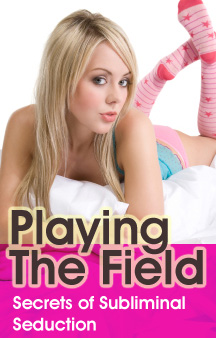 No self-respecting Sabres fan watches a game on the DVR. Game night means live broadcast. Live broadcast means commercials. You can't miss them. But are you catching everything?
Twin Village Recycling – Can You See the Difference?
Everybody knows the Twin Villages Recycling ads — they've been running the same ad on the local scene for years.
Or have they?
Here's the ad we all know and love. Take another look to make sure it's fresh in your mind.
Now, take a look at the "same" ad — the one that got its regular rotation during last year's Sabres games.
Did you notice the difference? If you're a man, do you feel like you "liked it" more for reasons you can't quite explain?
If you look closely at the second ad you'll see that Twin Village Recycling has cleverly inserted a young woman into this "alternate" version of their ad! That's right, if you freeze the second commercial at 00:15 (right where the commercial starts after the production lead in), you'll see her on the left third of the screen just behind the phone number and company logo. (If it helps, look for a pink hat. She's directly under that.)
This isn't the same ad! 
Sure enough, you can see another young woman almost hidden beside the cab of the yellow tractor starting around 00:24.
There's even a third woman who's almost imperceptibly added in beside the refrigerator at 00:30.
In fact, all three of these same young women appear over the commercial's last few seconds (from 00:38 to 00:45).
So what gives?
Twin Village Recycling has made use of a technique called "subliminal advertising" — inserting quick images that are practically invisible to the naked eye but may subconsciously generate positive associations in the minds of viewers.
(Note: There's an even newer version of the commercial running this year. We haven't had time to slow down the footage and check it for these extra images but we suspect that we may find them in there as well.)
The next time you feel the urge to rip all of the perfectly-functioning gutters off of your house, load them in the back of a truck, and head to Broadway Avenue in Depew, ask yourself this question:
Is this something I really want to do or was this desire planted into my brain by Twin Village Recycling?