Here's how the media works in 2012.
A news organization hustles to be first with a story.
Moments later, other media outlets join in with reports of reports. Twitter happens. Facebook happens. Reports of reports of reports of reports flood the market. It doesn't take long for the hard work put in by the original organization to get lost in the shuffle.
It's everybody's story…  who cares where it started?
Right?
From Facebook: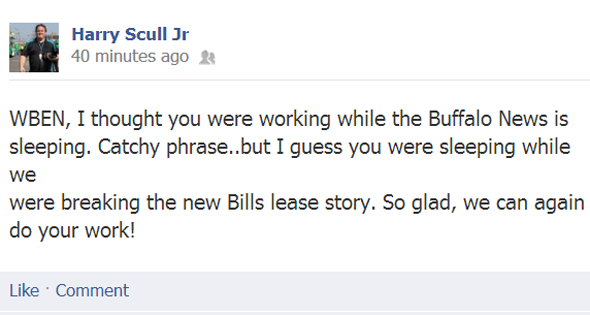 Harry Scull is a longtime photographer with The Buffalo News.
It sounds like he's one of many at TBN fed up with the common newsroom practice of reading the paper in morning to set the agenda for the day.
Good for you, Harry.
#journalism