"Hey Ben, winter is the most depressing season. How can we cripple the souls of our citizens more?"

"Take away an hour of sunlight!"- Benjamin Franklin, proposer of daylight savings.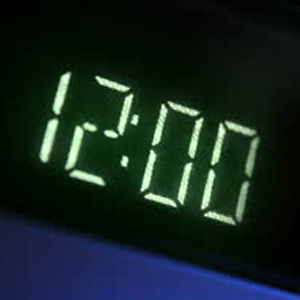 Is this helping? Can we stop setting our clocks back? Other than for school or work, do we even need clocks?
I read up a little on daylight savings (3 sentences of a Wikipedia paragraph) so I know a little about it. Did you know that daylight savings was created to get people to use light bulbs less? Because, of course, when you move clocks ahead or back, it magically commands the sun to bend to your will.
When they decided on implementing daylight savings, did the government have a plan for the rickets my family is contracting from living in total darkness? I don't really use bulbs less when I set my clock forward. I do use Vitamin 'D'! How about, instead of moving a clock back, you work on opening banks past 5? I can buy a pinball machine from a guy in Prague at 4 in the morning on a Sunday but I can't deposit a check for 11 dollars into my bank account to cover the 47 fees I'm about to get because I wasn't aware my wife put gas in her car. Thanks for the extra 'incandescent bulb-energy' savings, though! And where the hell are the flying cars?
In a world of ridiculous practices, daylight savings is #2 behind Major League Baseball's continued refusal to allow me to watch Pirate games in Buffalo. #3 is NFL referees getting 'meal' money. The game is 3 hours. Eat a granola bar.
Daylight savings exists so that my Mom has a reason to call me once a year. That is it. I'm tired of needing a flashlight to get the mail at noon.
If you've ever operated a board for the WB television station on an overnight shift, you would know that setting the clocks back an hour meant your shift was an hour longer. You'd sit at work and say, "Its 3 a.m. I've still got 5 hours until I can go home." And then 4 a.m. would come and the clock would go back to 3 a.m. and you'd say, "It's 3 a.m. I've still got 5 hours until I can go home." And then you'd run an extra hour of 'Moesha' or 'Shepard's Chapel'.
Do you know what 'Shepard's Chapel' is? It's an hour long paid program consisting of an old guy sitting at a desk next to a fern reading from the Bible. Even if you like the Bible it's boring.
Don't forget to set your clocks an hour ahead this Saturday night.
Greg Bauch is the author of 'Frank Dates.'