If there's one thing we love around here, it's a connection to the big time. Today, through the magic of the internet, we've got a couple of locals getting national attention.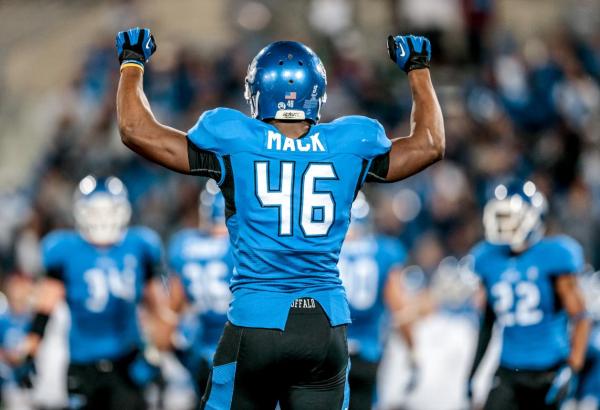 UB linebacker Khalil Mack (@46Mack) has been named a third-team Preseason All-American by Phil Steele, one of two MAC players honored on the defensive side of the ball. Mack flirted with entering last month's NFL Draft but instead chose to return for his senior season. He'll be the centerpiece of a defensive unit likely to turn some heads this fall.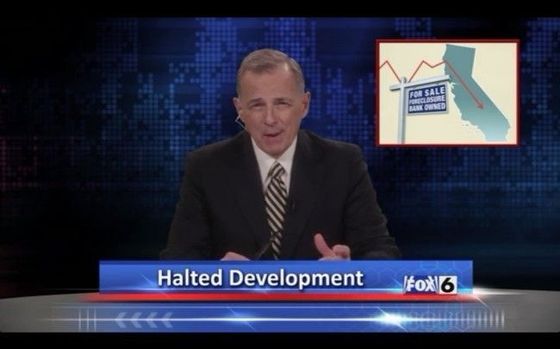 Channel 2's John Beard has gone from background contributor in the first 3 seasons to an actual character in the new season of Arrested Development recently released on Netflix… and he's great.
For three seasons he was seen reporting on the fictional exploits of the Bluth family. Beard, who in real life is now a morning-show host for Buffalo, N.Y.'s WGRZ, flew back to L.A. to shoot scenes for Netflix's Arrested reboot and is in nine of the episodes.

In the Arrested world, the newscaster has become the host of a To Catch A Predator-like show, quits his anchor job and defaults on his house. House of Lies' Ben Schwartz even plays his slacker son, John Beard, Jr.

Creator Mitchell Hurwitz says the story of Beard's career collapse on the show mirrors the Bluths' prospects. "I don't know why this guy isn't taking some of Brian Williams' jobs in comedy," Hurwitz says. "He's excellent. He plays it serious and also makes fun of himself, and also seems real. I just love him."