TEAM COVERAGE

5. SABRES UPDATE
Eventually Huey Lewis and the News decided against opening their own private investigative business after the huge success of their album "Sports".
4. Lake Effect Snow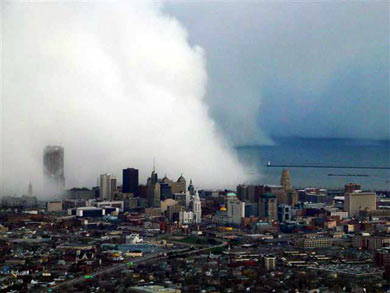 That big dumb stupid lake with that big dumb stupid air flow and that big dumb snow band dropping its big dumb snowflakes. I want to get home and now I'm trapped on Transit Road for two hours and I HAVEN'T MOVED PAST THE WENDY'S OH MY GOD SHOULD I JUST GET OUT AND GET A CLASSIC SINGLE?
3. The Word of the Lord
There is a lot of detail missing from this story, but the important part about a Christian youth group director pointing a gun at people is included.
What are the requirements to direct a Christian youth group? A pulse? Seems like there are a million of these tiny little fellowships and followings. How are these things organized? Where is the consistency? You know what they should just all organize together and have a common dogma to avoid confusion and maybe appoint a guy to be in charge OH NO I JUST THOUGHT OF CATHOLICISM
2. We Should Talk About The Teams And Players From Here That Dominate And Win
The United States is a powerhouse at sled hockey. WNY has contributed good players to the roster over many years. With all the oxygen we waste on teams that would galdly take our money and continue to crater, the least we could do as a city is know a bit about these guys. And, you know, talk about the fact that they actually win.
We act like we never win anything. We win all the time. We just don't talk about it.
1. Another Bills Season In The Crapper