Boom.
5. The Kansas City Chiefs
They were here for a day so they count. Ha! Stupid Chiefs.
4. U.B. Losing to Kent State and Being Investigated for Bogus Fracking Study
Bad enough that I have to deal with the stupid Kent State Golden Flashes constantly beating my alma mater, but now trustees are finally getting around to looking into that junk fracking study from a few months ago. UB is a good school and I'm proud to have gone there, so I hope someone tastes curb for this.
3. Unauthorized Biff Tannen Scenario in North Collins
I can't imagine ANY scenario where dumping manure into a car is authorized, but yeah being the highway superintendent makes it pretty obvious when you do it. Thanks for playing "Government Service" sir! We have some lovely parting gifts.
2. No Lease For The Bills Yet
Because we all react well to news that the Bills, Erie County, and New York State can't agree on a plan to keep the team in the stadium. The Bills are going to take taxpayer dollars – we know. Just figure it out already.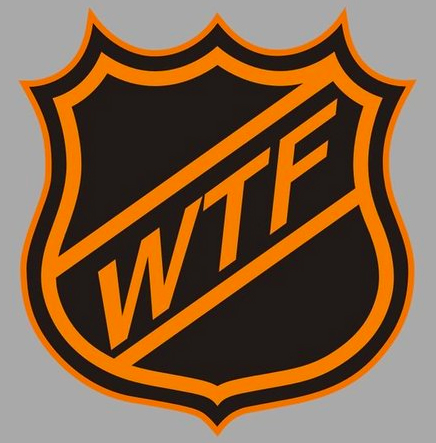 1. Another NHL Lockout
Go to a bar by the arena and keep them afloat on a random Tuesday night. If we all work together we can help protect the jobs of people who do matter in this community that are in danger of being lost because millionaires and billionaires are blowing it.
Also, Pegula voted for this. Still the bestest owner? Putting those statues in by FN Center might be awkward now.
***
Correction: In a previous update, Trending Buffalo reported that Larry Korab was a former member of De La Soul. In fact, Larry Korab is the pseudonym for The Defenseman, who now writes for himself at The Defenseman. You may follow him on Twitter by searching @TheDefenseman.  Trending Buffalo regrets the error.