We sent out our advance scouts to preview the huge Black Friday sale at Dave & Adam's Card World and they filed this report.
If you like Jack Eichel (you do), you'll probably want to get there early. And by early, we mean late– doors open at midnight
The sign on the front door at 8075 Sheridan Drive makes a solid promise.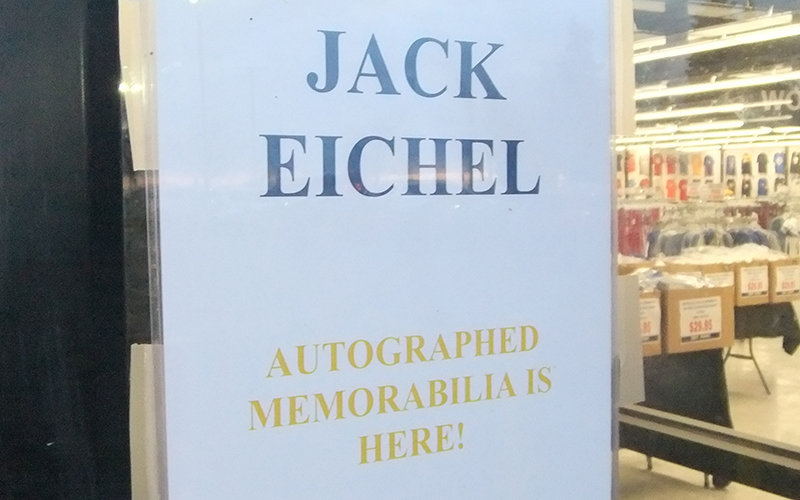 We've heard the new place is BIG…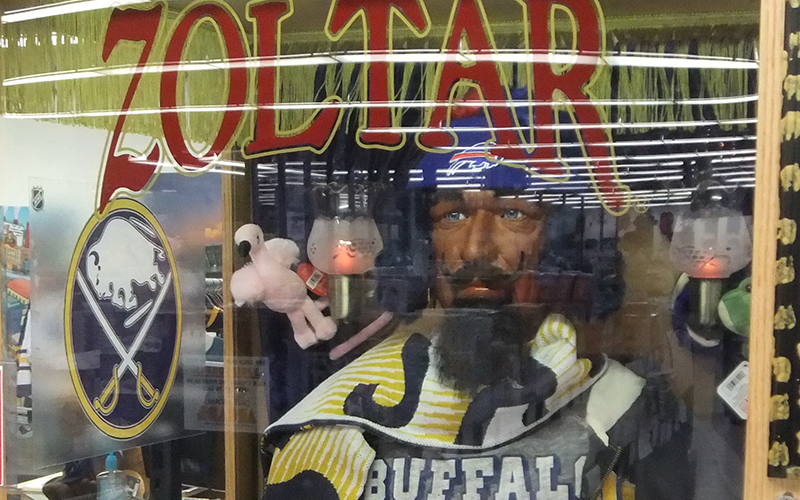 but… Oh. My. God.

That's just the front half of the (40,000 square foot!) store, with Bills and Sabres gear as far as the eye can see.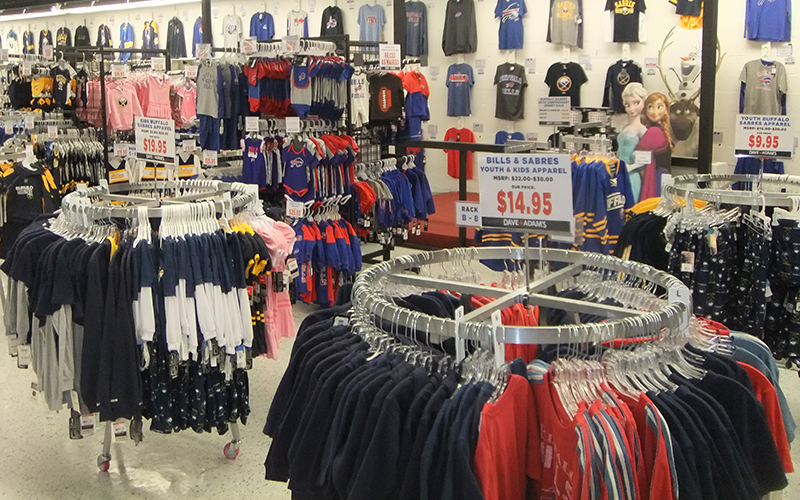 Mix the new…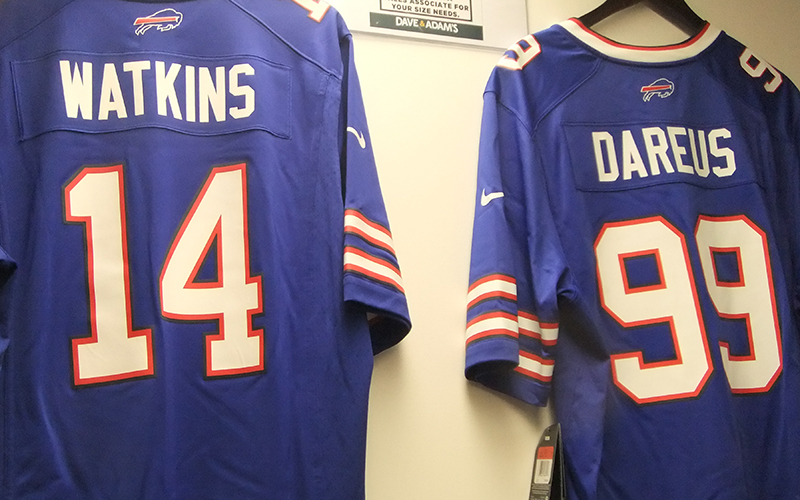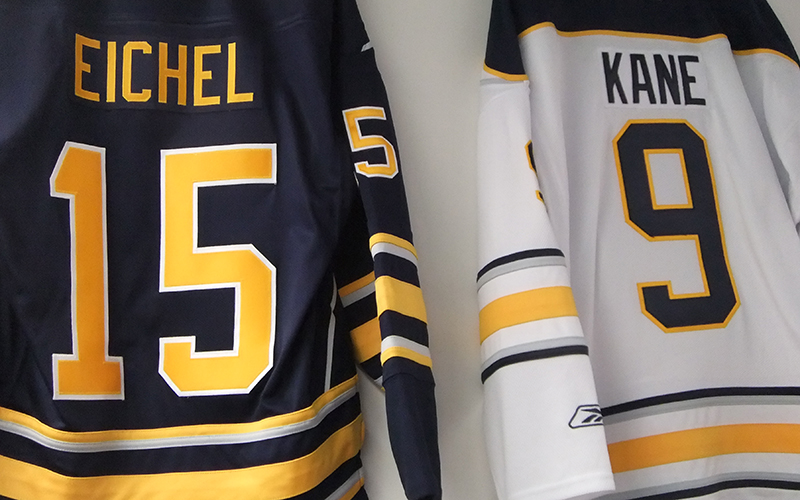 … with the old…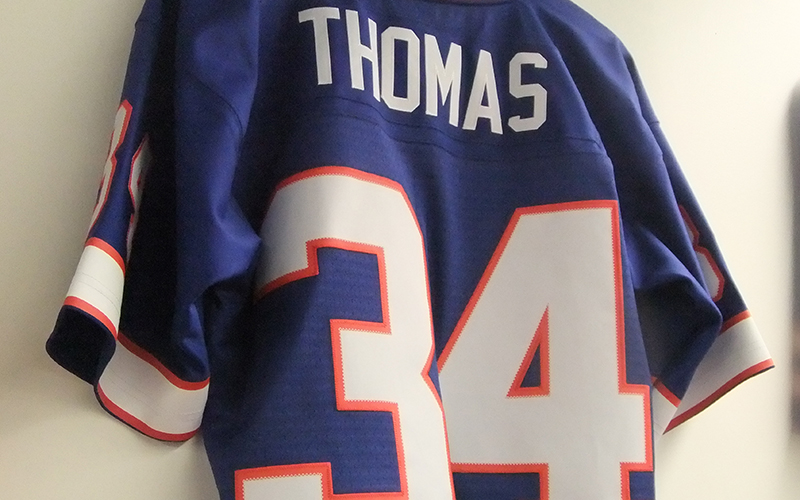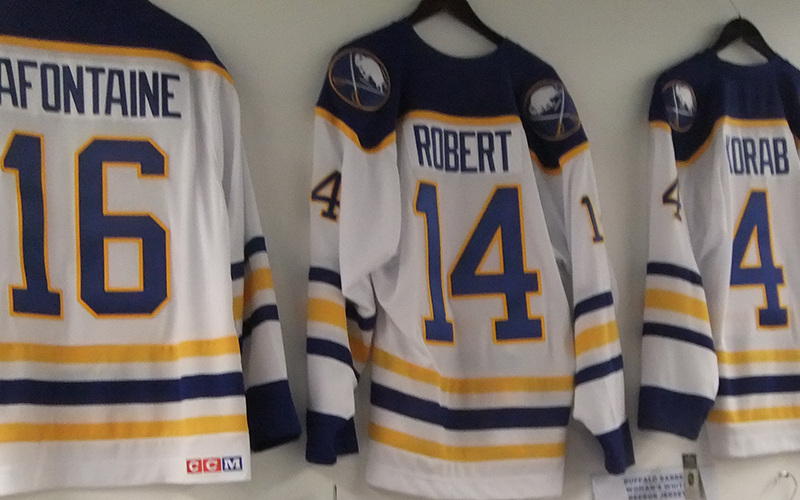 … and the even older.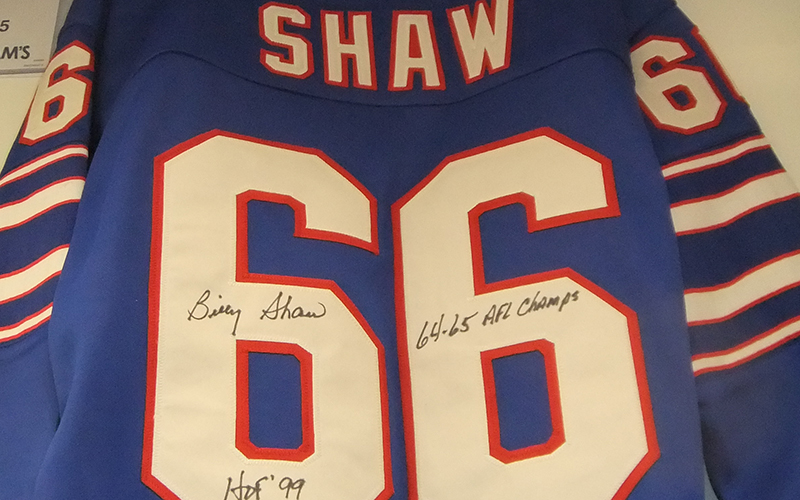 Add in some Bandits, Bisons, and Bulls…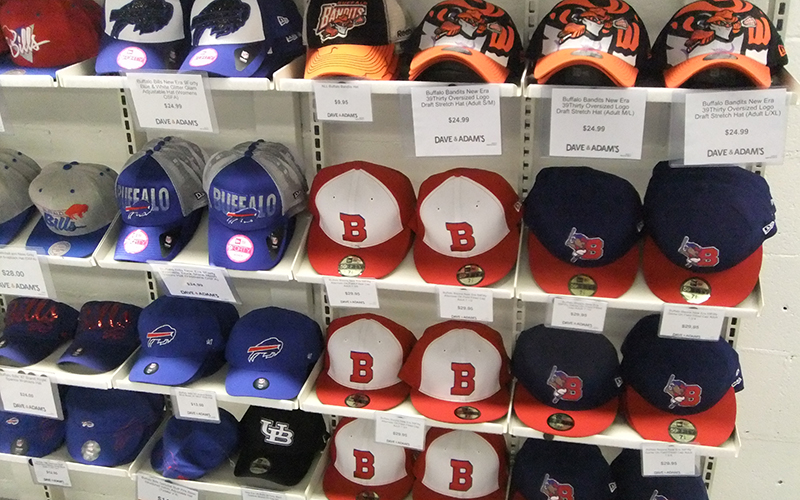 … and it's a Buffalo sports fan's dream.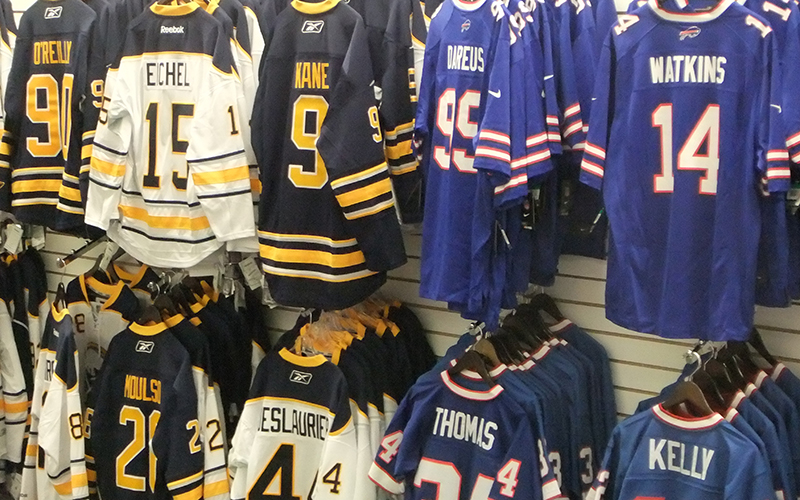 While you're tempted to sit and wait for the sale to begin…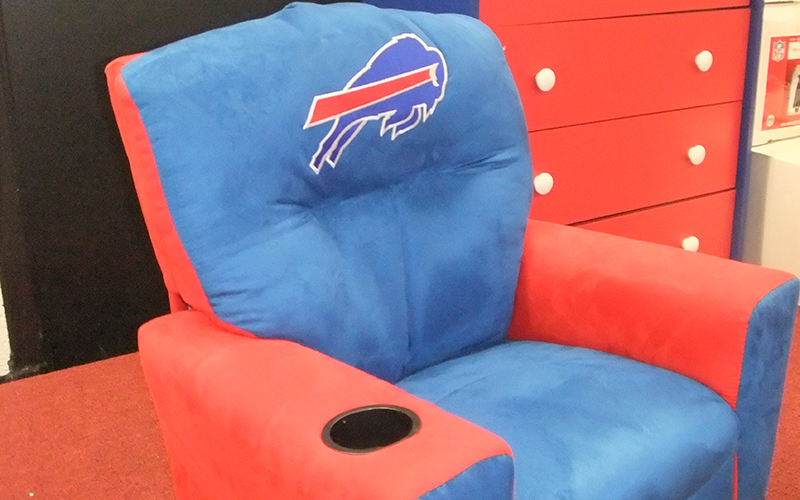 … you might want to camp out for this one.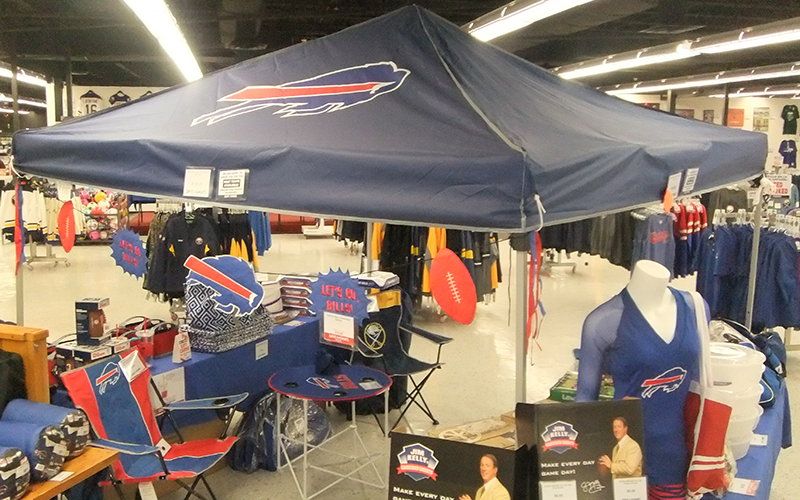 Dave & Adam's is packed with all sorts of memorabilia, autographed and otherwise…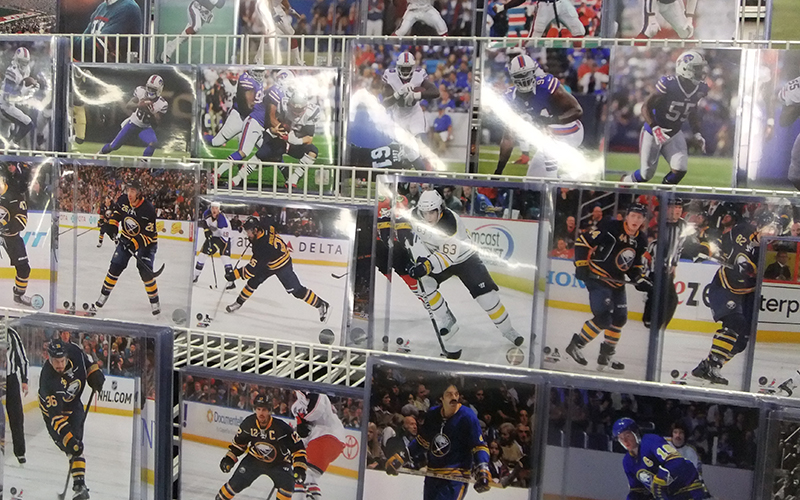 … and it's still Dave & Adam's CARD world…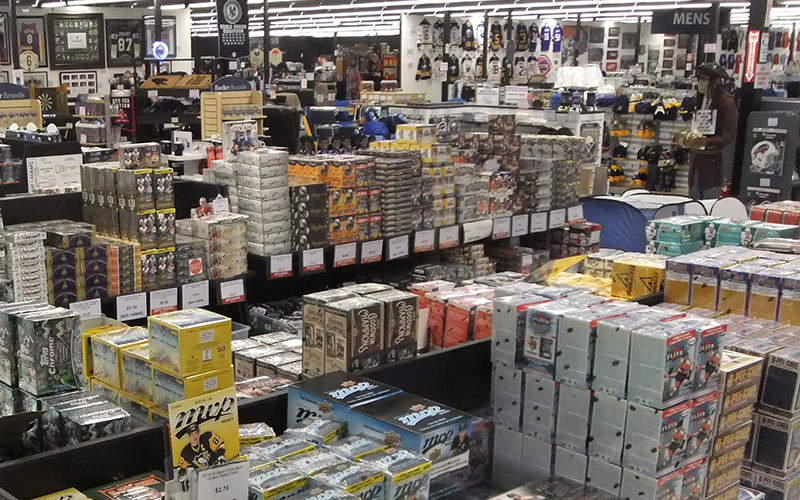 … but, clearly, it's also game world.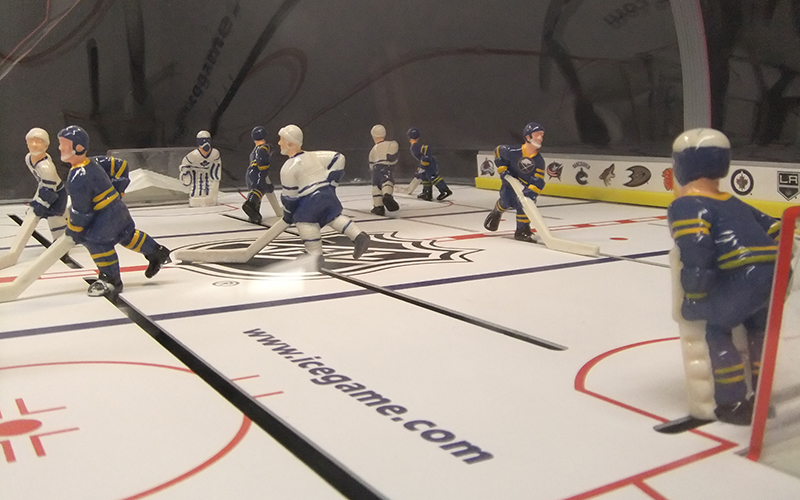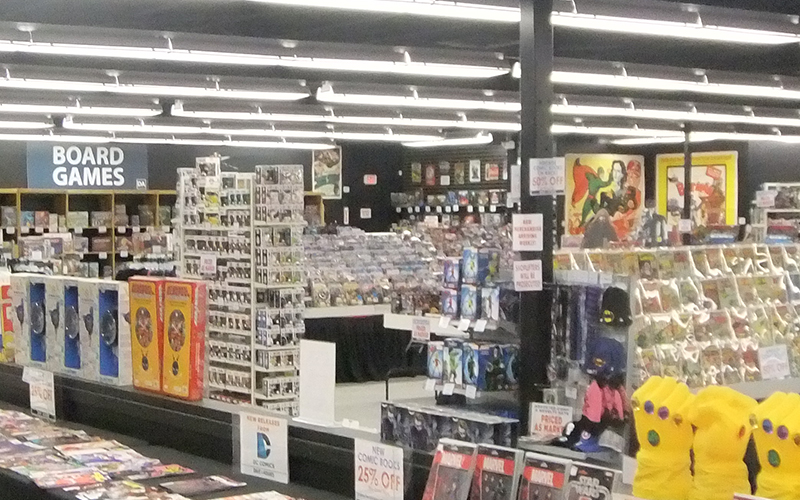 And your world is incomplete without the 1977 Wookie of the Year.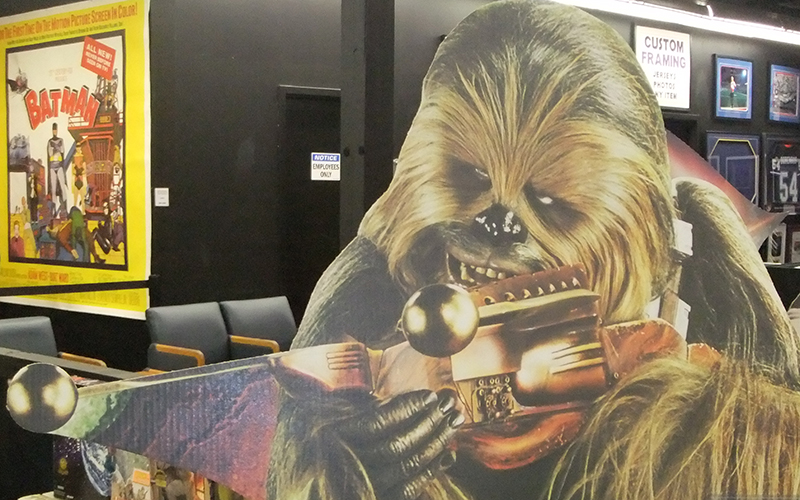 There's a recurring theme– at Dave and Adam's (and the rest of WNY) for Black Friday (and beyond)!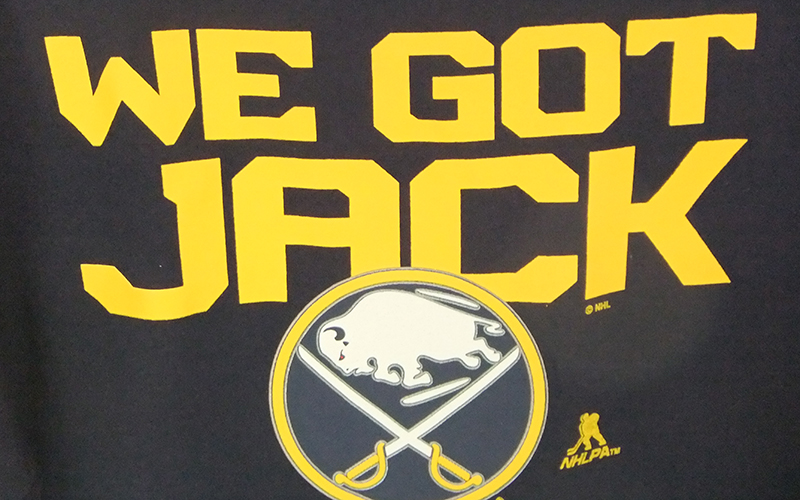 Note: Dave & Adam's Black Friday sale begins at midnight (11/27) at their Williamsville location only.