HEY EY EY EY.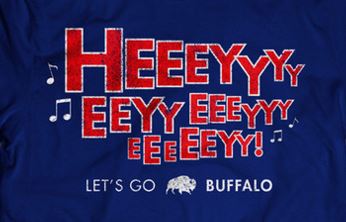 #GoBills
Smart Thing One: Rave Reviews For The American Side And For Buffalo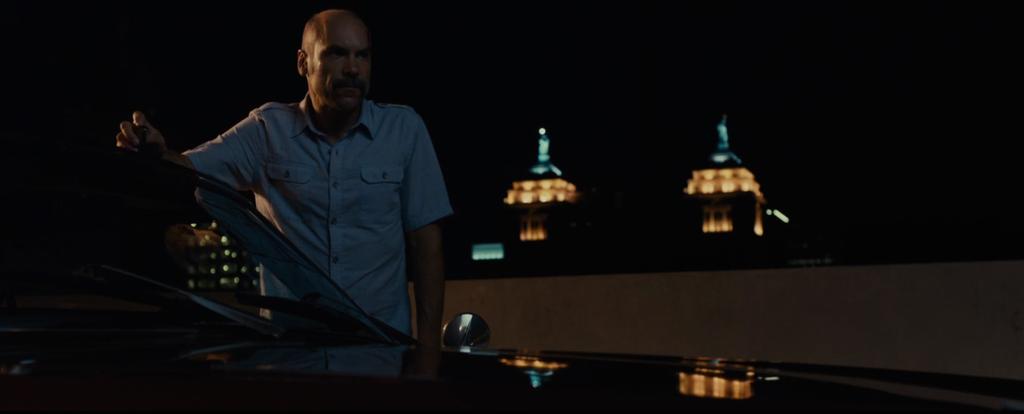 An "adrenaline-charged, pop-noir mystery" and a festival "highlight" – The Hollywood Reporter
Shot in Buffalo, "The American Side" is preparing to come to a theater near you:
"Set against the classic and industrial architectural backdrop of Buffalo and the mesmerizing power of Niagara Falls, THE AMERICAN SIDE is populated with complexly motivated characters played by an eclectic ensemble of actors from Matthew Broderick to Camilla Belle, Janeane Garofalo to Robert Forster, and even the original Man from U.N.C.L.E., Robert Vaughn!"
That's an impressive list of stars, and with the cities of Buffalo and Niagara Falls as virtual co-stars, this is going to be a film you will want to see. The producers are currently on Kickstarter to help raise the money needed to get the film into more theaters, and to give it a larger life on screen. Go ahead and hit the link for a preview of the film, and for more information on the project. I highly recommend it. My interest was certainly piqued, and so I spoke with the director of the film, Jenna Ricker, who revealed to me just how impressed much of the out of town crew was with The Queen City:
"To make a movie as interesting and complicated as The American Side you need a lot of things to come together. And from a location standpoint, the city of Buffalo and the whole Buffalo/Niagara area, play a huge part in the film to the extent that they may be the biggest character in the film next to Charlie (Greg Stuhr). This movie is a love letter to Buffalo and Buffalo gave us that love right back." – Dan Milner, Location Scout, Los Angeles Based. Additional credits include: Little Miss Sunshine, Spider-Man, The Manchurian Candidate, The Good Doctor, The Dead Girl

"The scenic surprises of Buffalo's architectural gems astonished me every single day of our shoot. I am completely indebted to the production value of this stunning city. My work is completely linked to the locations and I couldn't have asked for more unique and stunning locations. It was a treat to work in Buffalo and I can't wait to return on another project in the future." – Debbie DeVilla, Production Designer, Los Angeles and New York City Based. Additional credits include: Maria Full of Grace, A Dog Year, Mean Girls 2, Road Trip

"I have some personal connections to Buffalo (my wife is from there) and I have enjoyed visiting for over 20 years so I jumped at the chance to shoot there. Going into the project I admit I had an idealized vision of what it would be like to work and I was not disappointed. The local crew were hard working, talented and open hearted. I have made some close friends from that summer shoot. And finally being able to explore the beauty of the city into a visual style within a feature film framework was a joy. I could go on and on but it truly was one of the most satisfying experiences in my feature filmmaking career. I look forward to coming back and working in Buffalo again as soon as the opportunity presents itself." – Frank Barrera, Director of Photography, Los Angeles Based. Additional credits include: In the Family, The Mindy Project, Wet Hot American Summer (TV Series), The Grief of Others
Every one of those quotes is top shelf.
Again, head on over to Kickstarter – let's get this on as many screens as possible. Meanwhile, you can find The American side on Facebook here, or follow them on Twitter by hitting that follow button below:
Test Your Tesla: Friday's Pop Quiz https://t.co/vxc7zkXRLv #jointheconspiracy #tesla #science #genius https://t.co/ykby1lVcZ3

— The American Side (@theamericanside) November 20, 2015
Smart Thing Two: Kids Gym Emerging As A Destination For Fun And Empowerment
Recently, Patrick Kaleta attended the grand opening of "We Rock The Spectrum Kids Gym," a new non-profit located in the Southtowns in Derby.
HUGE Thank you to @patrick_kaleta for the signed jersey and hanging out with the kids @ We Rock! pic.twitter.com/pvnS4YW5lV — WRTSBuffalo (@WRTSBuffalo) August 29, 2015
WRTS offers a bevy of sensory equipment, which is fully inclusive for children with autism spectrum disorder – but it is a gym for all kids. It offers a multitude of equipment (the trampoline is huge and the zip line is a blast), as well as an arts and crafts and reading area, and more.
Since their grand opening, the owners (Jessica and Jeff Sills) have seen plenty of fun times, and also some wonderful empowering moments. I had a chance to speak with Jessica, and was, in a word, very impressed. Ok, that's two words, but the "very" was a necessary add: "So far, all of the comments have been positive, sincere, and heart-felt. One of the best comments we've received was from a young lady. Her mother was signing her in, and she looked at us and said, 'Thank you so much for building this for us.' We've had many parents thank us, but to hear it from a child was so rewarding," she said, before going on to list plenty more of those moments of empowerment.
"A young boy overcoming his anxiety of joining a group of peers so that he could participate and enjoy book club… a young girl overcoming her fear of heights to ride the zip-line… and then hearing everyone in the gym cheering for her. On a recent field trip, five students from the group were in wheelchairs. It was amazing to see the staff lift the students out of their chairs and put them into the various swings so that they could enjoy the gym with their peers."
"We have been visited by students from Lake Shore, Cheektowaga, Aspire, Autism Services, Baker Victory, Girl Scout Troops, and Respite groups, with more field trips scheduled in the upcoming months. It's amazing to see the children having so much fun, developing social interaction skills, and improving sensory integration while using the equipment."
She also noted how the local community (#GoodNeighbors) has rallied around their efforts. "Tops donated a truck load of bouncy balls. Over the summer, Highland Elementary raised money among the teachers, and two girls raised money through their lemonade stand. The donations were used to purchase hammock swings. In September, the Ladies 222 Club of Buffalo had a fundraiser at Cook's Bar and Grill, which raised enough money to purchase the steamroller slide and a large cuddle swing. Other local groups have also been contacting us to use us as a resource for events."
This place – this destination for all kids – is an important place in our community – and it is a blast. I've been there a number of times with my family. I've seen the fun and the empowerment happening for my own. I guess you could say I highly recommend a visit or ten.
Very impressed by the new @WRTSBuffalo in Derby. Too many great activities and programs to list. Highly recommended. #Buffalo #Parenting

— Scott Michalak (@ScottyMCSS) September 7, 2015
Like WRTS on Facebook here and check out their upcoming programs, and give them a follow on Twitter at @WRTSBuffalo.
Smart Thing Three: Ryan O'Reilly Has Found A Home In Buffalo, And That Home Is The Scoresheet (And Potentially In Your Closet)
You all wanted the Sabres to trade for Ryan O'Reilly for years, and when it happened, it came at a heavy cost. But my oh my, he has brought a tremendous finishing ability to the young Sabres. Over at TSN, Dave Hodge wrote a piece on which free agents or traded players have had the biggest impact on their new teams:
"'Thumbs up' to the clear winner, in my estimation – Ryan O'Reilly of the Buffalo Sabres. He's supposed to deliver in a big way because the Sabres blessed him with a seven-year, $52.5 million contract extension. He has scored seven goals and nine assists for 16 points, and those who watch the Sabres regularly say statistics merely begin to explain what O'Reilly does on the ice. The fuller explanation, in one word, is 'everything.'" "Money was always O'Reilly's problem in Colorado, and the fiasco of the offer sheet signed with Calgary and matched by the Avalanche made it obvious he'd be negotiating his next deal with a different team. Buffalo was able to be that team by trading Nikita Zadorov, Mikhail Grigorenko, prospect J.T. Compher and a second-round draft pick. There's time for the youngsters to help Colorado close the gap, but right now, O'Reilly's a steal, even at an annual cost of 7.5 million bucks."
Meanwhile, you now get to mull over the dilemma of choosing a jersey purchase. All you have to do is sort through a list including O'Reilly, Eichel, Reinhart, Kane, Ristolainen, Girgensons… I'll just stop there – you get the idea. What a time to be alive (and a Sabres fan).
Smart Thing Honorable Mentions/Tweet Roll:
All. The. Feels.
November 1st monthly update! Since Nov 2013, https://t.co/2bFcgzlbT8 has raised $167,233 for families and foundations in need. Thank you! — 26shirts: Buffalo (@26shirts) November 1, 2015
Marv Levy: winning our hearts and minds with quotable quotes since 1986.
Marv Levy was ahead of his time w admonition 25 yrs ago of a ref as an "over-officious jerk!" Rules today make ALL of em over-officious #NFL

— Mark Viviano (@MarkWJZ) November 16, 2015
Remember when Jack Eichel told the Sabres brass that they won the lottery?
Keith Jones, speaking while @NBCSN shows Jack Eichel highlights from tonight: "This is Mario Lemieux-like stuff." — Dave Davis (@DaveDavisHockey) November 11, 2015
We'll close out Smart Things this month with this superb take from Ben Tsujimoto, who in fact is the nephew of Sabres legend Taro (it has to be true since it says so in his Twitter profile):
The only things worse than long Tim Hortons lines on Saturdays are VISITING DOLPHINS FANS in front of you. pic.twitter.com/T0jGhc0LC5

— Ben Tsujimoto (@Tsuj10) November 7, 2015
***
Note: Questions? Comments? Have a Smart Thing? You can find Scott Michalak crying gigantic man tears over a Bills loss, or crying wonderful, happy man tears over a Bills victory at @ScottyMCSS.