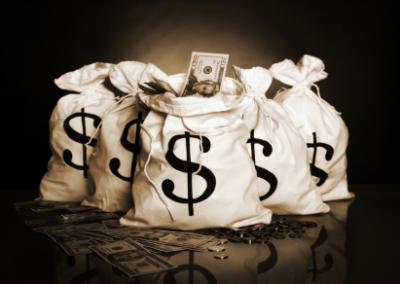 Sure, we're making some money through advertising here at Trending Buffalo.  Yet, we wish we were making more.  Thankfully, we've come up with a foolproof plan to maximize profits…  BETTING ON FOOTBALL!
Once the plan was announced, office productivity took a precipitous drop as each member of the TB staff was asked to closely examine this weekend's slate of games and pick out one surefire winner.  The way we see it, an unproductive Friday is A-OK if it's paired with an uber-productive weekend.
Each week, we'll show you what our team has come up with.  Some ideas raised by individuals will be rejected before they cross your eyes so, rest assured, you'll only get the best of the best.
2 quick notes before we get started:
If you've got a bet that you'd like to see included in this piece next week, send it along with an explanation.  If your pick gets approved by our handicappers, we'll run with it.
Gambling is evil and you should never ever do it.  If you're going to do it, don't listen to us.
OK, now let's raise the value of our business.
COLLEGE:
Take Arkansas State -23 on Saturday at 7pm as they host Memphis. The Tigers lost at home in week one to FCS Tennessee-Martin 20-17 and have been very bad for a very long time, including a home loss last season to ASU 47-3. Arkansas State lost their opener as well but against a much different level of competition at #5 Oregon 57-34. They did get some momentum going and won the 2nd half 24-7. The real secret is ASU's Head Coach is Gus Malzahn is steering the ship now and everywhere he goes, they score. He's the man that brought the "Wildcat" back with Darren McFadden as offensive coordinator at Arkansas and engineered a National Championship offense at Auburn with Cam Newton. The Red Wolves will open things up at home and should get this easily.

Side note – the other 2 games I was looking at were Indiana -14 at UMass but the Hoosiers are really bad too and South Florida +1 at Nevada. The Wolfpack won at the California Fightin' Maynards (thanks to Zach being suspended for much of the 1st qtr.)

–  Scott Wilson
PRO:
Washington at New Orleans (–9)

The Saints come into this game uber-motivated. Brees to prove his $100 million dollar worth. And the whole team to wipe the bounty-gate stain from their permanent record.
Saints are 12-1 against the spread in their last 13 home games
The Redskins will attempt to match the Saints offensive output with a starting lineup consisting of things named Evan Royster, Josh Morgan, and Pierre Garcon.
The Redskins are starting rookie QB Robert Griffin III on the road… in a dome. Good luck.

This game will be a rude welcome for RGIII and has all the makings of a good old fashioned New Orleans bayou blowout. There's just absolutely NO WAY the Redskins make a game of this.

With all this in mind, take the Redskins +9.

–  David Anderson
NOTE:  These are just a couple of picks.  We made add more.  We'll also let you peer inside the Trending Buffalo bank account, from the beginning, so you can see our plan in action.  We'll show you our balance and our wagers and you can watch the magic happen!