UB opens its football season on Saturday with a 3:30pm kickoff at home against the Duquesne Dukes.
Be sure to get there early for all of the pregame festivities including this event with Brian Moorman's P.U.N.T. Foundation.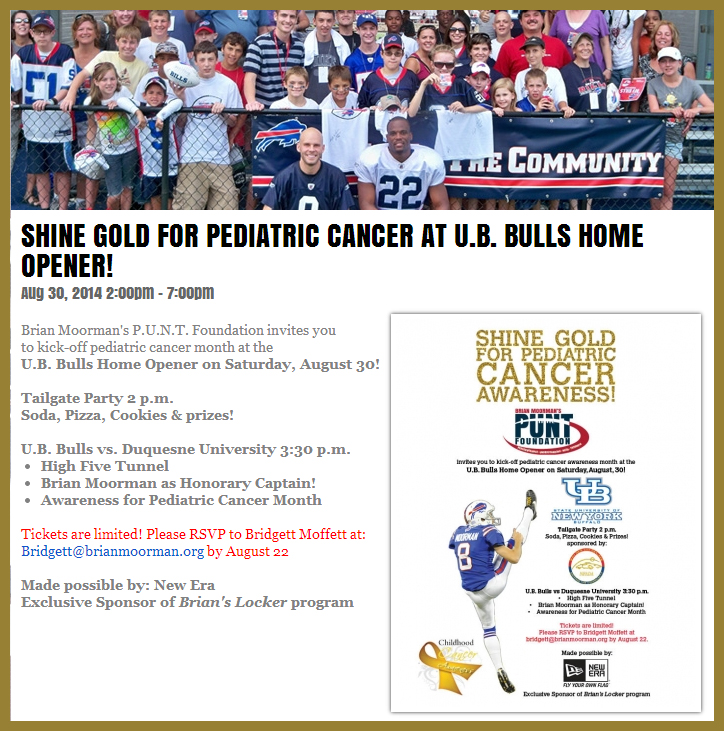 For more details about the P.U.N.T. Foundation, visit BrianMoorman.org.
For tickets to the game, click here.
For tickets for the UB Tailgate Concert VIP Experience with Easton Corbin, click here.