Regardless of whether we believe last week's report concerning the Broncos' interest in acquiring Bills QB Tyrod Taylor and/or this week's rumors of how a trade (possibly a three-way deal?) could be structured, we're suddenly forced to think about the idea of the Bills trading Tyrod Taylor.
And while we'd certainly give his 2015 season an overall positive grade, the circumstances add up to say…
TRADE TYROD TAYLOR RIGHT NOW.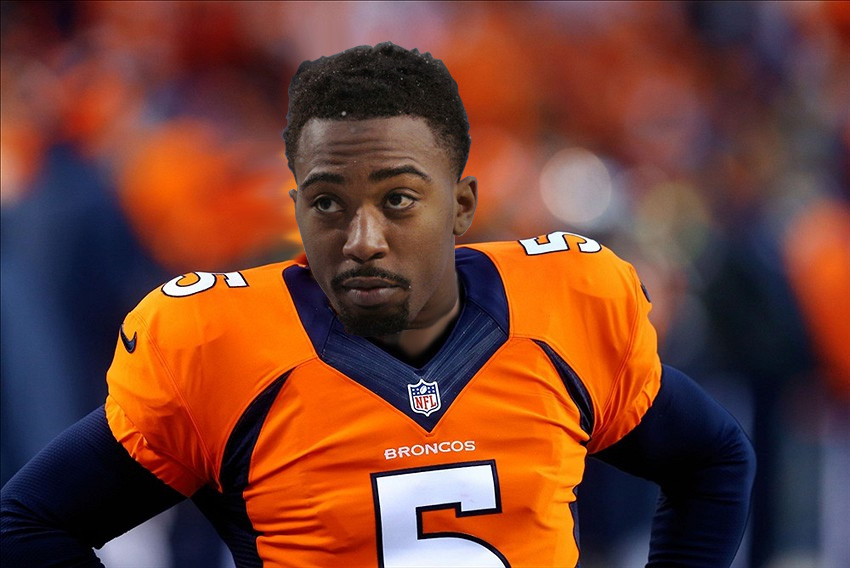 Why?
1. ECONOMICS
Even if the Bills want to sign Taylor to a long-term extension TODAY, they don't have the cap room to do it, especially if Taylor's agent is using Brock Osweiler's contract as a benchmark. (He is.)
If they wait until the end of the season, Taylor undoubtedly walks into unrestricted free agency since that's where the real money lives.
So now we're looking at a mid-season deal which is a near impossibility because…
2. JURY'S STILL OUT
Is there anything Tyrod Taylor can do in September to convince the Bills he's worthy of being paid as a top-flight NFL starter?
If the answer is yes, what does this incredible performance do to the already inflated value that Taylor's agent has attached to his client?
Sadly, there's no such thing as a best case scenario. How on Earth do two sides agree on Taylor's value?
Especially when…
3. TAYLOR'S GOT A VERY BAD AGENT
Agent Adisa Bakari has spent the offseason making noise, publicly complaining about discipline and defense— attributing the Bills' successes to his client and placing blame for their failures on his teammates.
These discussions are typically reserved for closed-door contract negotiations, not for public consumption… and certainly not at a time when a lack of cap space MAKES A NEW CONTRACT IMPOSSIBLE. (It's also worth noting that Bakari is the one who, just one year ago, negotiated Taylor's current "untenable" deal in the first place.)
This is his attempt to establish Tyrod Taylor as the Bills' leader and worthy recipient of a monster deal?
Sounds like a bad agent making bad decisions.
It wouldn't be first time. Read this story from 2012:

Additionally, sources in the Buffalo business community say Bakari has "built a wall around (Taylor) that shelters him from reality. Even before he took a snap as a starter, (Bakari's) been grossly overestimating Taylor's status within the team and in the community."
We don't imagine Taylor's trip to the Pro Bowl has done anything to make Bakari more reasonable.
4. SELL HIGH
In 2015, Tyrod Taylor played the best season by a Bills quarterback in years (certainly since Ryan Fitzpatrick, maybe since Jim Kelly) and there's a reasonable chance this is the pinnacle of his career. His agent knows it and the Bills have to know it, too.
If the rumored Browns/Broncos deal is truly on the table (doubtful… but still) and Taylor (plus picks) is a big enough chip to land the #2 pick in the draft, you say yes IMMEDIATELY.
If not, you dangle him in front of the (ten plus?) teams for which Taylor would be an immediate upgrade, make sure you're getting a veteran QB in the deal, and draft your next prospect.
5. SOMEBODY TO ROOT FOR IN SUPER BOWL
Denver made the playoffs with Brock Osweiler and went on to win the Super Bowl with Peyton Manning's rotting corpse. That defense isn't going anywhere and they're going to be a contender to win it all again, Taylor or not.
If they get there, you get say "hey, I know that dude" and cheer him on.
Bonus: Maybe he'll help knock the Patriots out of the playoffs along the way.