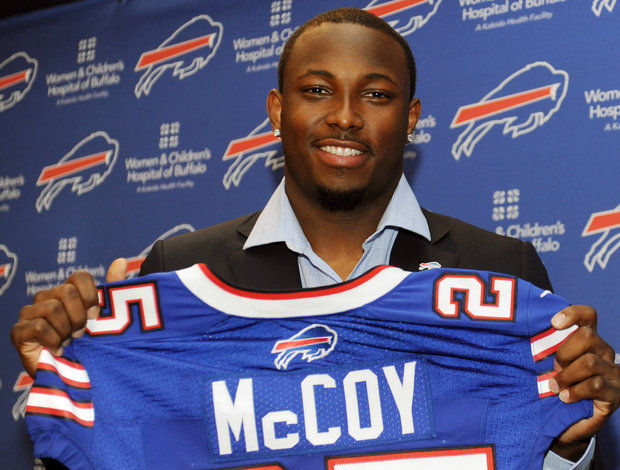 The start of the 2015 NFL season is just a couple of months away and the excitement is building around the much-awaited return to action of the Buffalo Bills. The Bills had quite an eventful offseason, one that has renewed belief among the Buffalo faithful that this will finally be the season the Bills end their long 15-year playoff drought. The Bills have already sold out their first three home games against the Indianapolis Colts, New England Patriots and New York Giants.
Early NFL odds at TopBet give the Colts a -2.5 edge against the Bills in Week 1. The Colts may be the favorites in this game but the Bills are more than capable of springing a surprise in the home opener. Fuelling this belief in the Bills is their exemplary defense. Under the guidance of Doug Marrone last year, the Bills ranked fourth in both points allowed per game and yards allowed per game, first in sacks, third in passing yards allowed per game and first in third down defense.
Rex Ryan is only going to help the team defensively, but they will need every bit of that defensive brilliance against Colts quarterback Andrew Luck who led the entire league with 40 touchdown passes last season, and now has another premier receiver talent in Andre Johnson.
The Bills also improved leaps and bounds on the offensive end this year. In one of the surprise moves this past offseason, the Bills acquired running back LeSean Mccoy in a trade with the Philadelphia Eagles. In six seasons with Philadelphia, McCoy rushed for 6,792 yards and 44 touchdowns, averaging 4.6 yards per carry. He will definitely help Buffalo's run game which averaged just 92.6 rushing yards per contest last season, eighth-worst in the entire NFL.
The McCoy trade started a string of high-profile moves for the Bills this past summer. The Bills further solidified their offensive ranks, signing tight end Charles Clay, wide receiver Percy Harvin as well as quarterbacks Matt Cassel and Tyrod Taylor. Their defense got a major boost as well, signing defensive end Jerry Hughes (10.0 sacks) to a five-year $45 million contract.
Apart from the Bills' new signings, it will also be interesting to see the development of wide receiver Sammy Watkins. He finished last season with 982 yards on 65 catches, both Bills rookie records. Watkins also had six touchdowns for the Bills last year.
The future's definitely bright for the Buffalo Bills. September 13 can't come soon enough.