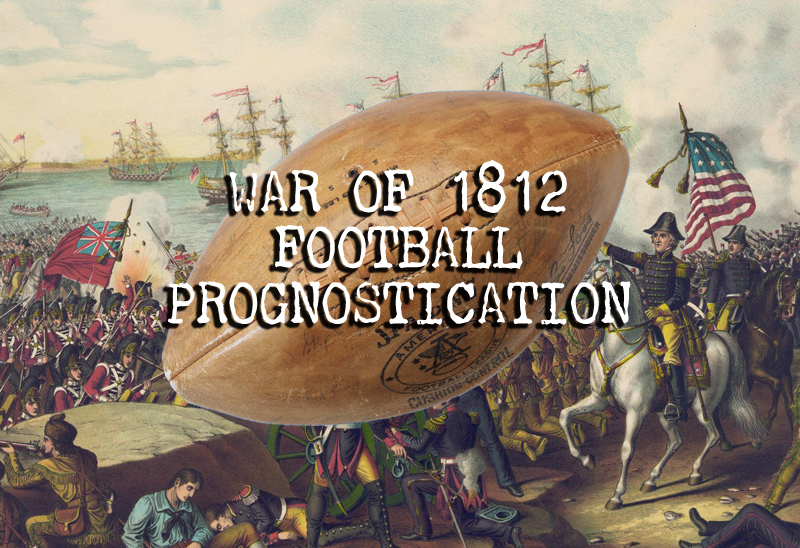 (Editor's note: Mixed into a rambling narrative about the current state of affairs in the NFL loaded with historical and pop culture references, Mr. Brutal makes some football picks. Why does he call it the "War of 1812 Football Prognostication"? He likes history, he's Canadian, and it probably has something to do with those two facts. That's all we've got.)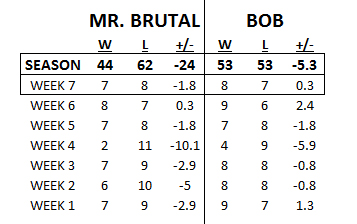 Thursday, October 23, 2014
San Diego @ DENVER (-8)
Peyton Unitas truly is the all-time TD pass champ today. The 49ers disappointed us with a lethargic effort in Denver that made it all too easy for the Mechanical One and his battalion of two-legged ground drones. Coming off the Sunday Night game, essentially getting only three and a half days rest until this Thursday contest instead of the usually overly-generous four, might have been tough on the Broncos and the new King of "Launched and Captured Six-Pointers."
But the moribund San Francisco performance allowed the Broncos to get Peyton out early in the fourth quarter, hooking him up to his "Ensure" intravenous drip on the bench and letting the fans experience the rare sight of backup Broncos' QB Brobdingnagian Brock Osweiler mopping up.
San Diego lost a tough home game (as we predicted) to division rival Kansas City Sunday, and now they face the even more daunting task of heading to the higher altitude to play Denver on four days' rest.
So everything looks like a lock for Peyton and the Broncos.
Not so fast, Speedy Gonzales.
Philip Rivers and the Chargers are excellent on the road, need the win, are getting more than a touchdown… and there is bound to be a letdown by QB Robby the Robot and the Broncos with an emotional hangover after the excitement of Sunday night.
Also, there's the fact that all the Geritol, green tea, echinacea, balanced nutritional supplements and forehead moisturizer in the world can't help a decrepit body like Manning's recover 100% in the short window available. There is also a good chance of a significant temperature drop this week in the Rockies which means Peyton's arm strength declines more than most.
When the freezing weather hits, some of his passes float like the bosses' favorite nephew in the office cubicle next to you at your workplace in Anytown, USA.
Mr. Brutal: Chargers (+8)
Bob: Chargers +8