If Roger Goodell ever says we need a new stadium to keep the Bills in Buffalo…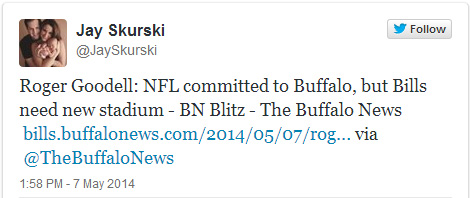 Yes, sir.
OK, where are we putting it? Orchard Park?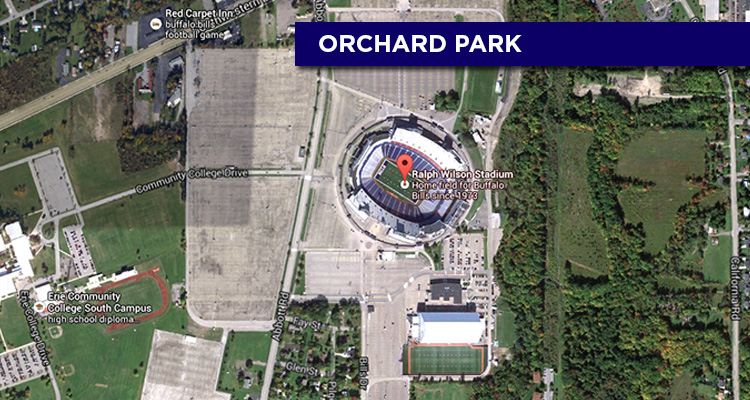 Nah. Let's get it out of there.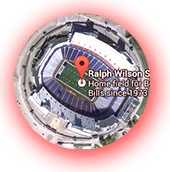 The waterfront? Lousy access.
Batavia? Too far.
Niagara Falls? Yuck.
How about these four spots you probably haven't considered?
1. "Thruway Mall"- Walden Avenue and Harlem Road, Cheektowaga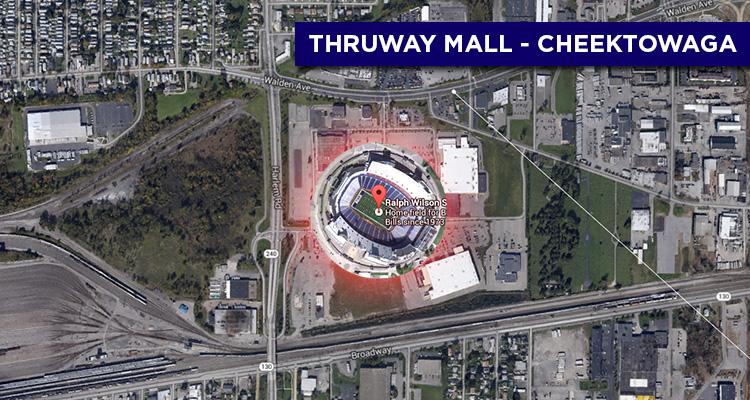 Once a thriving commercial entity, the Thruway Mall's free fall began when the Walden Galleria opened in 1989.
The site currently houses a Home Depot, the worst Walmart in WNY, and Dots (which is going out of business.) There's a Burger King, a Dollar Tree, and one of those discount movie theaters. We can do without all of the above.
The site is a mile from the Thruway, four miles from Buffalo Niagara Airport, and accessible from four directions. Worried about Canadian fans? It's a mile and a half from the Galleria– they'll be fine.
Centralization FTW.
2. "Audubon Golf Course"- Maple Road, Amherst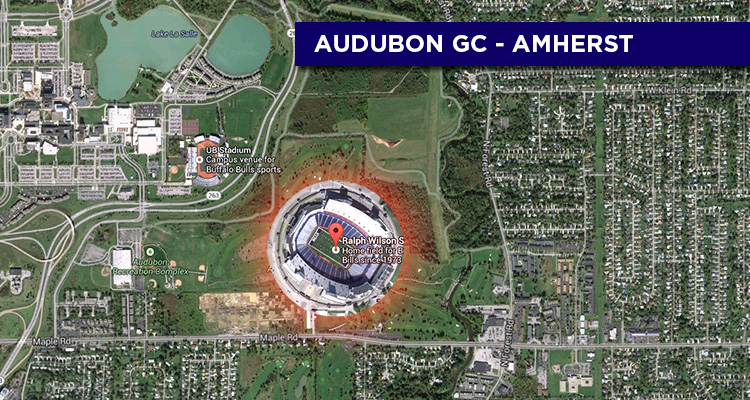 Look at all of that tailgating space! You can practically smell the Hibachis from here.
Getting to the site is as easy as getting to UB– which roughly a zillion people do every single day. Too far for you southtowners? Sorry, bud. You've had your forty-plus year run of uber-convenience. It's somebody else's turn.
Plenty of room for a practice facility and the UB Bulls can play there, too. State school, state funding, Buffalo Billion, UB 2020- there's some connection there, right?. We're just the "ideas" people. Let the politicians and lawyers figure out the logistics.
3. "Perry Projects"- Downtown Buffalo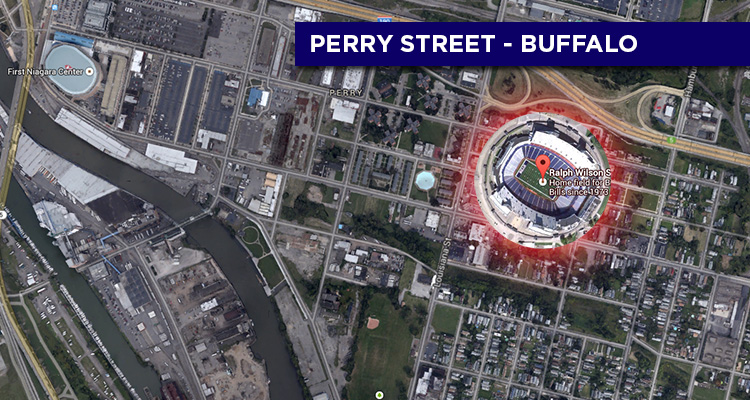 If putting the Buffalo football team in the heart of Buffalo is inconvenient for you, it's not the team or the city's fault. We're heading downtown, just a few blocks from the revitalized Canalside district, without eating up any of our precious waterfront real estate.
Access is a bit of an issue so we'll likely need a plan involving a ton of public transportation– buses, trains, a really long conveyor belt? That's cool though because, let's face it, you're going to be drunk.
Yes, there's some public housing to deal with but the way we see it, if you're living in public housing, the public gets to decide where your house goes.
Bonus: If we ever smarten up and legalize sports gambling, you can swing by the casino on your way into the game.
4. "Pembroke"- Pembroke, NY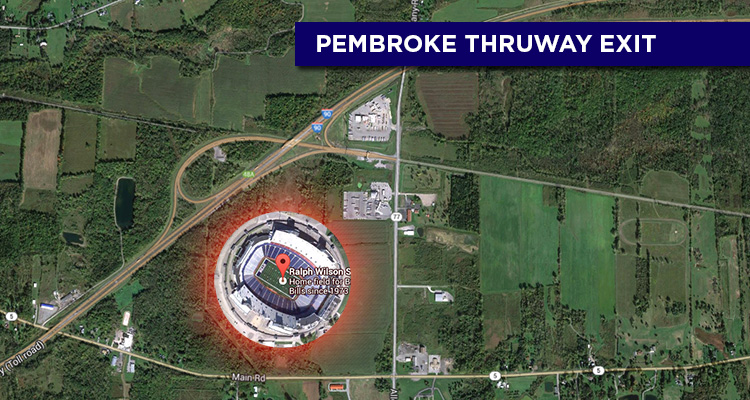 If you've never been to Pembroke… you're exactly like everyone else. Seriously. Ask around. Nobody's been there.
If a team misses the playoffs for fourteen consecutive seasons in the forest but there's… oh, nevermind
This is an attempt to throw a bone to Rochester.
We don't even like this idea.
Please ignore number four.