So, you want to know who the Bills are going to take in the draft?
There was a time when it was as simple as asking Mel Kiper.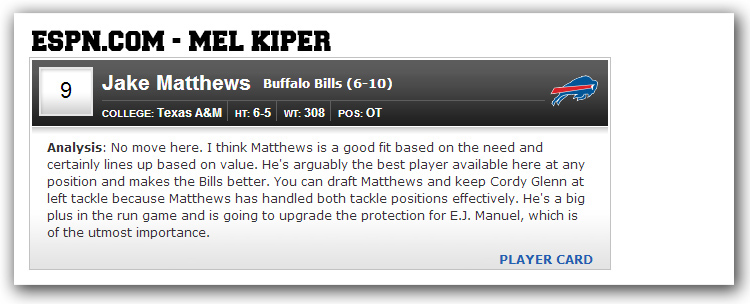 But Kiper is no longer alone– not even at ESPN.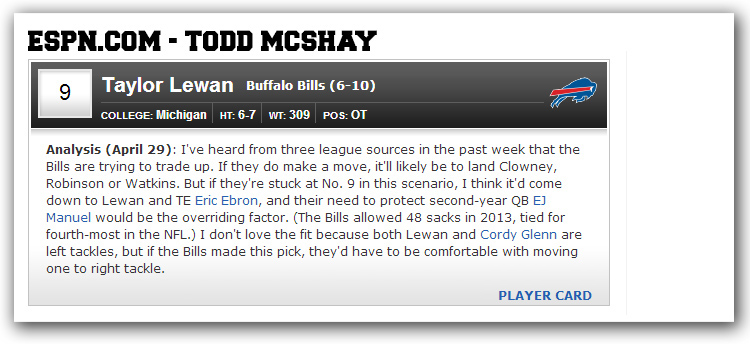 Ourlads has been at it for 33 years.

Even Mike Florio is starting to look like a veteran.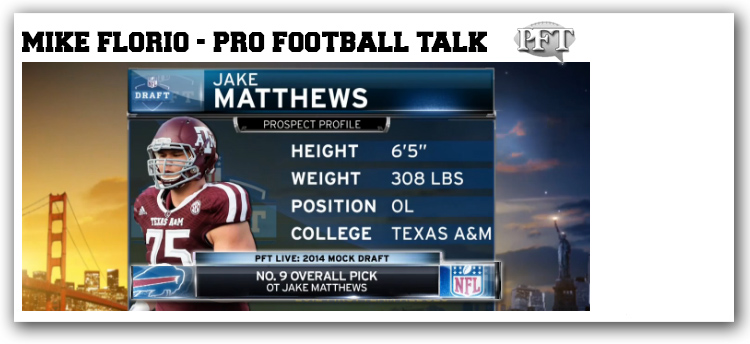 Look, it's Peter King. #coffee #softball #ithinkithink

Don Banks gives us more from the SI contingent.

OK, now you three go.

Quick, we need eight more. We will not rest until we have a prediction from Chase Goodbread.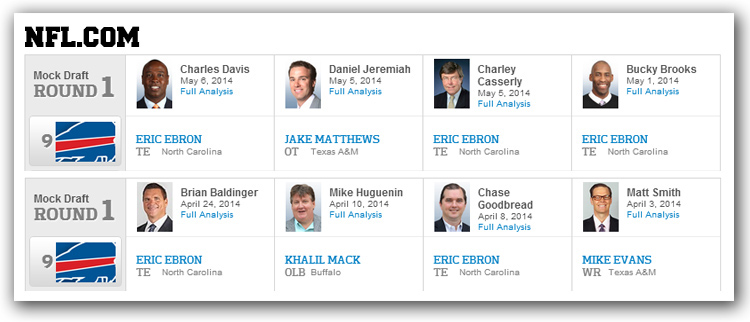 We even found predictions from a distant planet called Rotoworld!

So… that's Matthews, Lewan, Ebron, Matthews, Lewan, Ebron, Matthews, Lewan, Ebron, Ebron, Matthews, Ebron, Ebron, Ebron, Mack, Ebron, Evans, Matthews, Barr, Matthews, Matthews, and Evans. Or they could trade up… or maybe down. Got it?
Of course, none of this will matter since it appears the Bills will be so bad in 2014 that they'll pick second in NEXT year's draft.
Then they can get their new quarterback of the future… or trade up… or maybe down.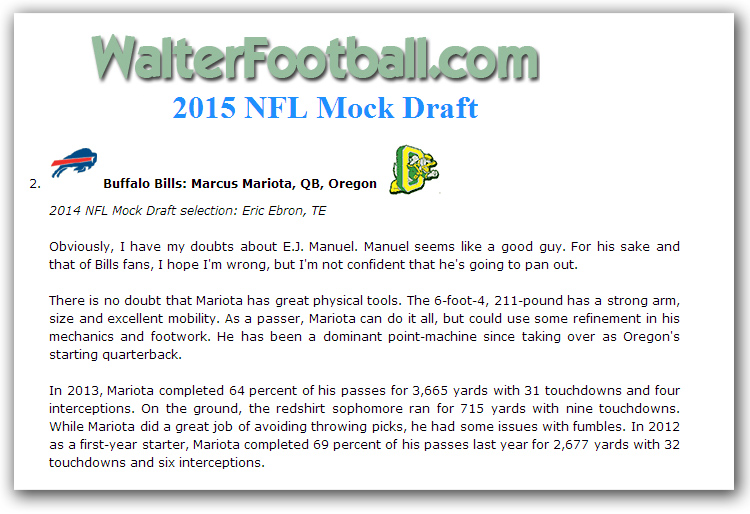 We couldn't find any 2016 mock drafts. That makes sense since they aren't likely to be released until Monday.
It would be ridiculous to try to predict the future until then.