How wonderful of the Buffalo Bills to wish Stevie Johnson "Happy Birthday" on the team Facebook page!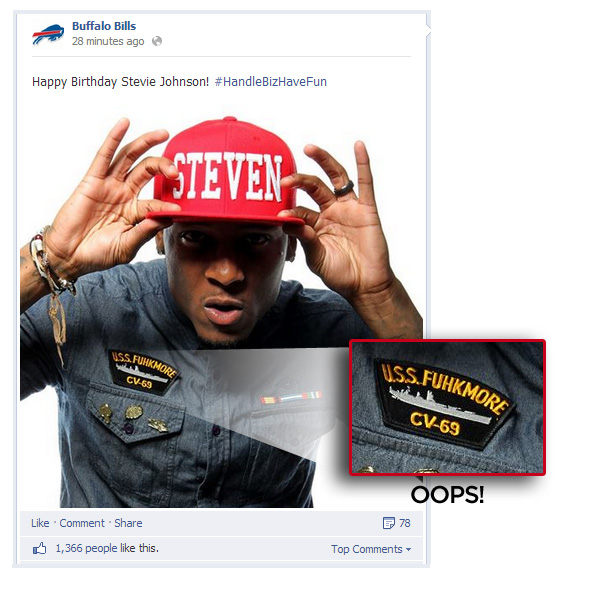 Looks like Stevie got one by the Bills social media goaltenders.
But in defense of the Bills, they probably have 30 or 40 photos of Stevie and this was the least controversial.
We wondered if anybody else noticed.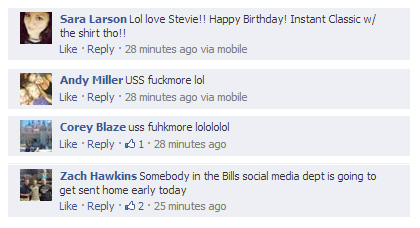 Uh oh… I don't like where this is headed.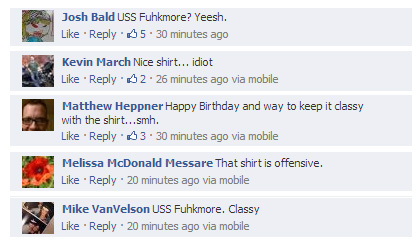 Oh yeah, this is Facebook… so you have a right to be offended.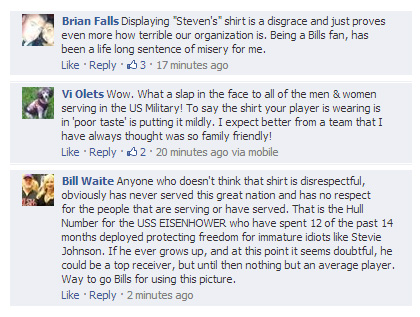 But this guy is a COMPLETE FUHKING LIAR.

Happy Fuhking Birthday, Stevie!