With 3 teams knocked out over the weekend, more than half of the pool has been eliminated.
Of the 14 NBA teams that have yet to trail by 25 points so far this season, 6 of them belong to Greg Bauch.
Meanwhile, Chris Parker is in the unenviable position of hanging his hopes on the Memphis Grizzlies.
Schopp's got 3 left.  Coller and Riter are each down to 2.
And here's the updated chart.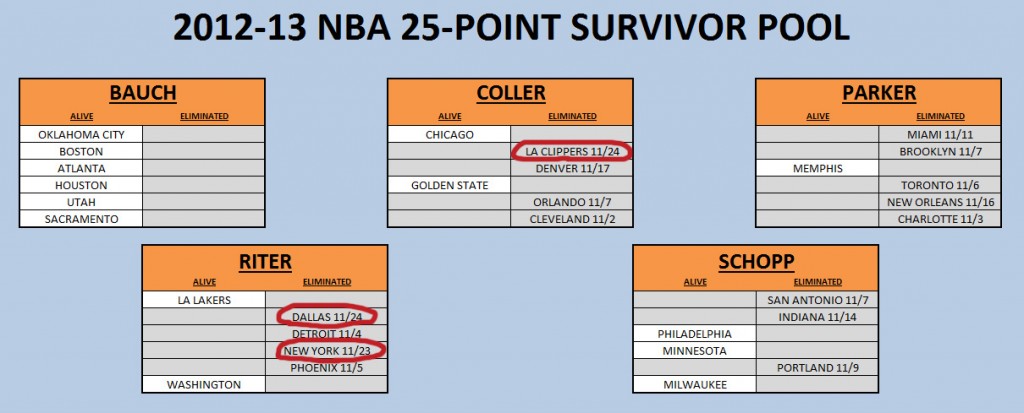 UPDATE:
We interrupt this post to hear from the aforementioned genius.
@trendingbuffalo @matthewcoller @schopptalk @bulldogwgr actually, Riter down to 1. Washington trailed by 29 last night.

— Greg Bauch (@gregorybauch) November 27, 2012

Whoops.
HERE'S THE EVEN MORE UPDATED CHART: