Podcast: Play in new window | Download
We're 20 days from Christmas and, unless you're a superhero*, there's a roughly zero percent chance that you've checked off every name from your holiday shopping list. If one of those unchecked names is a Buffalo sports fan (it is), we've got the solution right here.
You Gotta Know Buffalo is a 600 question sports trivia game featuring questions about the Bills, Sabres, Bisons, Braves, local colleges, WNY natives, stadiums and arenas, etc.
Click the audio player above to hear Trending Buffalo's Brad Riter discuss the game on WGR radio with Jeremy White and Sal Capaccio.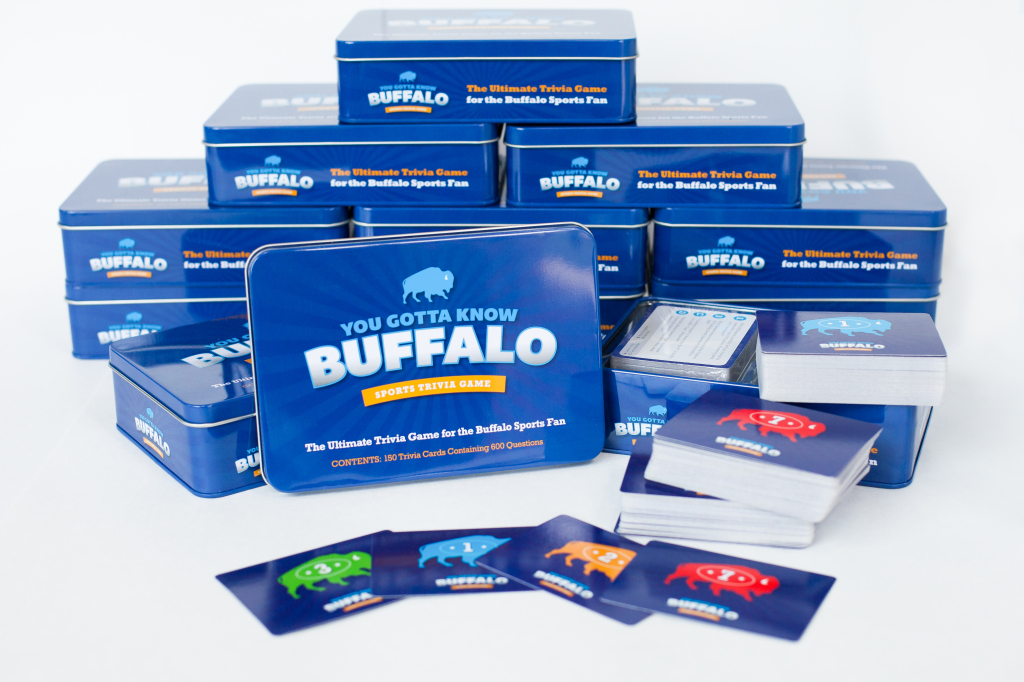 You Gotta Know Buffalo will ship immediately and you can sleep soundly knowing that you're giving the best gift of the 2014 holiday season.  (Note, weekend orders will ship on Monday.)
*If you are, in fact, a superhero… prove it by adding this on top of everything you've already purchased. You're an overachiever? Act like one.