If you like #SabreSim2012, please follow presenting sponsor Oogie Games!
We made it 10 games into #SabreSim2012 before talks between the NHL and NHLPA seemingly took a turn for the serious. In order to assure we get to the end of this thing, we've simulated straight through to the All-Star break.
With 45 games in the books, Buffalo sits at mediocre 22-21-3 and holds the 10th spot in the Eastern Conference.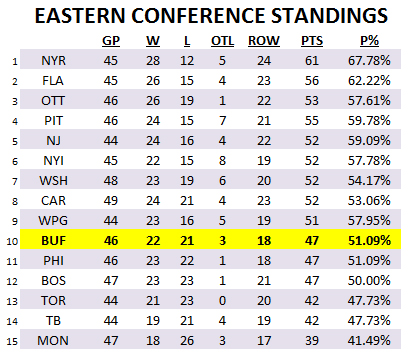 The good news is that 47 points put the Sabres in 2nd place in the Northeast Division, just 6 back of the 3rd-seeded Ottawa Senators with a lot of hockey left.

Rookie Mikhail Grigorenko leads the team in goals, points, and SIMjersey sales.  He's also the runaway favorite for the Calder Trophy as the NHL's top rookie.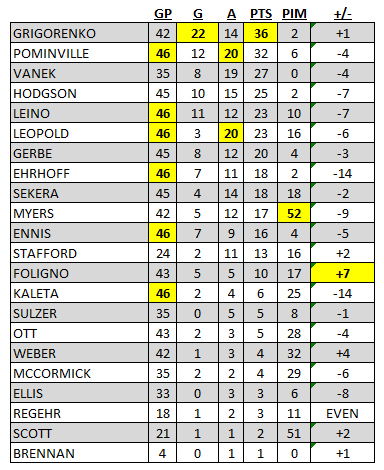 Ryan Miller has been Lindy Ruff's workhorse between the pipes, appearing in all but 4 games. Jhonas Enroth has mimicked Miller's numbers in a limited role.

The team's longest winning streak is 3 games (4 times) and its longest losing skid is 4.