In his weekly column ranking the NFL's starting QBs from top to bottom, Lackawanna's own Ron Jaworski has dropped Ryan Fitzpatrick from #24 to #30.
You have to be an ESPN Insider to gain access to the full article but here's a clip.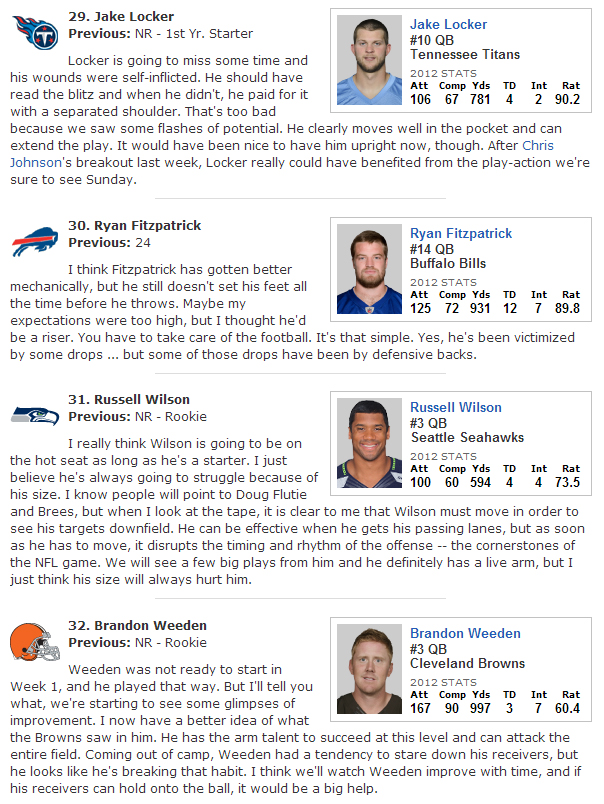 You've likely watched every snap Fitzpatrick has taken this season.  Have you really been banging your head against the wall rooting for a player that ranks below everyone in the league except for two rookies?  Say what you will about the turnovers, but a league leading 12 TD passes and 2 wins in 4 games has to put a guy better than 30th, right?
Use the comment section below and let us know what you think.