Jumping jacks, pushups, and situps.
Arm curls, bench presses, and dead lifts.
Aerobic training, circuit training, and core training.
Pilates, plyometrics, and yoga.
Vitamins, minerals, and supplements.
Creatine, steroids, and human growth hormone.
A century of science and sweat has yielded the knowledge and capabilities to all but maximize human physical performance.  Still each day, new information is published that will help athletes squeeze out yet another measure of flexibility, agility, endurance, speed, or strength.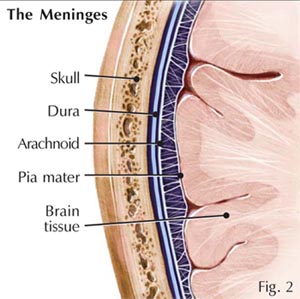 Each ounce of muscle tissue can be trained to deliver to the absolute peak that the laws of physics will allow.  Even when physics do prevail, medical science can overcome that too.  Just sew in a new elbow ligament, replace a knee, or in the case of Ronnie Lott, amputate a finger.
But there is a fine line between what you can get the human body to do, and what you can get the human body to withstand. And that line might as well be drawn straight across the neck.
For as much is understood about the manipulation of human muscles, ligaments, and organs, precious little is truly known about the inner workings of the human brain.
And it all comes down to a simple equation really.
(mass) x (acceleration) = (force)
As athletes have gotten significantly bigger and faster, the level of sheer force created in these sports has also increased in correlation.   The result? We've all been witness to an era of superhuman feats and spectacular collisions.
While nearly every inch of the body can be maximized, modified, or even replaced, it turns out that the few millimeters of space between the skull and the brain is the one area that no scientist or doctor can enhance.  Turns out, there are limits to the amount of force this tiny cushion can withstand. And when force exceeds that limit, a concussion occurs.  There are no exercises to make the cushion larger. No chemicals to make it stronger.
As we learn more about the tragic plight of athletes (Junior Seau, Dave Duerson, Mike Webster, Andre Waters, Justin Strzelczyk, Derek Boogaard, Wade Belak to name but a few recent cases) suffering the effects of brain injury, it appears that we may have reached a tipping point in the limits of the human body.
It's the human brain that's allowed us to master the body. Perhaps the human brain is now telling us that the exploitation of the body has gone far enough.