(5) Florida State 51, (3) Clemson 14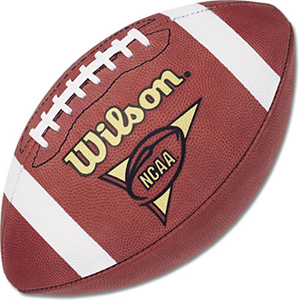 The story of the day was upsets and top quarterbacks not playing well. This wasn't an upset because Florida State was favored. But it was shocking how easily they disposed of Clemson in "Death Valley." As for Tajh Boyd's Heisman's hopes, well let's just say that they went the same way of Brett Hundley's earlier in the day. The opposite of this would be freshman Jameis Winston of FSU. It wouldn't have been a shock if he was a little nervous on the national stage with a prime time game in a hostile environment. He showed no butterflies right from the start. In fact he had a signature game for the Heisman. Winston sent the 83,000 home fans early with a remarkable 444 yards and three touchdown performance. Winston's first touchdown came just a minute and twenty two seconds into the game. It was still in the first quarter when Tajh Boyd fumbled and Mario Edwards Jr ran 37 yards for a touchdown to put the 'Noles up 17-0. Pretty much game, set, match at that point. Boyd threw for only 156 yards on the day. Clemson came into the day as a national championship contender with a Heisman hopeful and left with their nose bloodied and embarrassed.
(13) Stanford 24, (9) UCLA 10
Brett Hundley for Heisman talk just went up in smoke as well on this day. This was a horrendous game for Hundley. He looked nervous from the start. He is a tough prospect to look at for the NFL because so many of his passes are thrown short and behind the line of scrimmage. Hundley threw for only 192 yards and two interceptions against the good Stanford defense. Stanford should have put this game away in the third quarter. The Cardinal are way too conservative on offense. Here's an example. With just under four minutes to go and up 17-10, they had a third and six around their own 35. They lined up in goal line formation and ran a one yard plunge. Kodi Whitfield (Bob's son) had the catch of the year in the third quarter to put Stanford up 10-3. A one handed catch in the end zone.
Neither team impressed us in this one. For future reference, Stanford is not a good come from behind team. Rumors are that all of the football players in Egghead University are required to take classes at the Palo Alto Drama Club. The players now excel at demonstrating the Constantin Stanisislavski Method Acting Technique on the Grid Iron & faking injuries to rest their Defense.
(24) Auburn 45, (7) Texas A&M 41
Upset Saturday in the SEC. This game had a feel for the last team with the ball would win. A&M was hurt in the fourth quarter when Johnny Manziel had to sit out a series with a shoulder injury and they went three and out. You might as well just give coach of the year honors to Auburn's Gus Malzahn. It's amazing how quick he turned around that program. Auburn QB Nick Marshall accounted for 336 yards of offense and four touchdowns. Auburn took advantage of a weak A&M defense. They controlled the ball for 32 minutes and kept Manziel off of the field. Manziel was still brilliant. He had over 500 yards of offense and five touchdowns. Manziel hooked up with Mike Evans eleven times for 287 yards and four touchdowns. Auburn's RB Tre Mason scored with just over a minute to go to give Auburn the lead. Still Manziel led A&M down to the Auburn 21 yard line. Auburn stud LB Dee Ford sacked Manziel on fourth down to seal the win for the Tigers.
The "Summer of Johnny Heisman" has transgressed into the "Autumn of Johnny Heisman". Soon there will be a Super-Hero Comic Book Series, Action Figures, a CGI laden Motion Picture Franchise, a line of writing pens, poker chips, condoms & shot glasses all appropriately commemorating the Great Gatsbyesque events that have defined the "Johnny Hancock Football Manziel" Era. All of this of course sanctioned by & all profit going to, the omnipotent overseer "Paragon of Virtue" NCAA.
Our Current Top OT's in the 2014 NFL Draft:
Jake Matthews- Texas A&M
Taylor Lewan- Michigan
Antonio Richardson- Tennessee
James Hurst- UNC
Cameron Erving- Florida State
Cedric Ogbuehi- Texas A&M
Cyrus Kouandjio- Alabama
(14) Missouri 36, (22) Florida 17
Are you a believer in Missouri yet? The Missouri defense is for real. We know that the Gators offense stinks but still to hold them to only 151 yards of total offense is impressive. Missouri LB Michael Sam is the fastest LB we've seen come off the line all year. He had three more sacks in this game. He leads the SEC in sacks for the year. The under rated part of the Missouri team is their front seven on defense. Florida had no answer all day.  Missouri QB Matty Mauk getting his first career start was impressive. Mauk threw for 295 yards and combined for two touchdowns. How big of a drubbing was this game? Missouri won the yardage battle 500-151. Ouch Gators!
The Cardinals this week talked about Yasiel Puig damaging the integrity of baseball by starring for two seconds at a ball at home plate? Mark McGwire as the former Cardinals player/ hitting coach and current Dodgers hitting coach hurt the integrity of the game much more. He cheated every pitch in every at bat for his entire career.
(1)Alabama 52, Arkansas 0
During the off season Arkansas new coach Brett Bielema fired up alumni by talking about how he had accomplished more in the Big 10 than Nick Saban had. Bielema talked about how he planned on taking on Alabama right from the start. Well how did that go for you Brett? Alabama's AJ McCarron threw three touchdown passes to lead the Bama offense. Arkansas was handed their fifth straight loss and it was brutal. Alabama just pushed them around all day. The Tide gained 356 yards on the ground. Arkansas is one dimensional. Brandon Allen can't throw and everyone knows it. Allen completed just seven of 25 passes for fewer than 100 yards.
Tide safety Ha Ha Clinton Dix apparently learned his lesson as his indefinite suspension from the team lasted two weeks. You know, LSU is coming up on the schedule and 'Bama needs to get him ready for it.
Top Centers in the 2014 NFL Draft
Hronis Grasu- Oregon
Travis Swanson- Arkansas
Bryan Strok- Florida State
Weston Richburg- Colorado State
Tyler Larsen- Utah State
(2) Oregon 62, Washington State 38
This game had several interesting things in it. Oregon wore cool pink helmets, cleats and socks for 'breast cancer awareness' month and WashingtonState quarterback Connor Halliday attempted 89 passes in the game a new FBS record. The game started off like most Oregon games with Marcus Mariota running 57 yards untouched for a touchdown. Surprise was that WashingtonState hung in tough for the whole first half. The Ducks led by only 10 at halftime. Oregon took control early in the third and into the fourth quarter. Byron Marshall ran 30 yards for one of his three scores to put the Ducks up 48-24. Marshall had 192 rushing yards on the day. Halliday threw a pick six to Terrance Mitchell early in the fourth to give the Ducks a comfortable 62-24 margin. On the day Halliday was 58 of 89 for 557 yards with four touchdowns and four interceptions. You knew when Mike Leach and Oregon got together fireworks were sure to be set off.
(4) Ohio State 34, Iowa 24
This game was a tale of two halves. Iowa controlled the clock in the first half building a 17-10 lead by having the ball for over 18 minutes. In the second half Ohio State controlled the ball and couldn't be stopped. Braxton Miller and Carlos Hyde battered a good Iowa defense. Iowa came into the game having not given up a rushing touchdown. Hyde rushed for two as part of his 149 rushing yards. Ohio State star CB Bradley Roby was thrown out in the first quarter for that targeting rule again. This will be the talk of college football this week. There were a number of key defenders that were thrown out of games this week because of this bad rule.
More Pope Urban History: Because we know you love it.
"Pope Urban VII"
In the early 16th Century he was declared Pope on September 15, 1590 and died on September 27, 1590, ….. 13 Days! …. the shortest reign in history. He didn't even get to attend his official Papal Coronation, however, in his less than two week reign he managed to make a lot of enemies. He declared a complete ban on tobacco, whether smoking, sniffing or chewing it anywhere in, near or around a church, cemetery or other church property as well as throughout Rome.
This first "Anti-Smoking Campaign" was instantaneously greeted with outrage amongst the public and the clergy, as many of them were big fans of the latest fad & drug craze imported from the New World. Rumors abounded that this Pope was going to only get worse if allowed to rule. In less than two weeks he mysteriously died. Rumors of poisoning, strangling or asphyxiation during sleep abounded. The "Official" cause of death posted by the Roman Catholic Church was death from Malaria. Years later the Bethesda Naval hospital said they had no problem with the results.
Top TE's in the 2014 NFL Draft
Austin Seferian-Jenkins- Washington
Eric Ebron- UNC
CJ Fedorowicz- Iowa
Jace Amaro- Texas Tech
Arthur Lynch- Georgia
Colt Lyerla- left Oregon
Xavier Gimble –USC
Ole Miss 27, (6) LSU 24
Remember all of those nice things we said about LSU QB Zach Mettenberger this year? Well take them all back with this performance. Mettenberger turned the ball over in the red zone twice and had three interceptions on the day. Ole Miss led from the start and built a 17 point by early in the third quarter. Biggest surprise on the day was that LSU couldn't take advantage of an Ole Miss defense that was missing five starters. LSU's comeback was aided by some Ole Miss miscues. A fumbled punt set up one score and a botched 29 yard field goal attempt kept it a one score game in the fourth. LSU eventually tied it on a Mettenberger to Jarvis Landry strike from four yards out. Bo Wallace played his best game of the year for Ole Miss. He led a drive in the closing minutes that set up a 41 yard Andrew Ritter field goal with two seconds remaining. Wallace was 30 of 39 for 346 yards on the day.
Tennessee 23, (11) South Carolina 21
Michael Palardy's third field goal of the game as time expired lifted Tennessee to an upset win over South Carolina. This was the Vols first win over a ranked opponent since 2009. There could be bigger problems for South Carolina in that QB Connor Shaw left the game with five minutes to go with a knee injury. He has a sprained knee and will be re evaluated on Tuesday. Play of the game was put in by Vols freshman receiver Marquez North. To set up the winning field goal he made a spectacular 39 yard one handedcatch down the left sideline. South Carolina DE Jadeveon Clowney had his best game of the year going up against mammoth tackle Antonio Richardson. Clowney lined up against Richardson 66 times. Clowney won 22 times and Richardson won 12. We were surprised that Clowney did as well against the run against a man he was giving at least 50 lbs to. Richardson made a name for himself last year by having a good day against Clowney. This year the edge goes back to Clowney.
We love when Steve Spurrier plays Tennessee because he comes out with the greatest insults. This week when asked about playing in Neyland Stadium he quipped:
"It's no big deal, it'll be the 14th time I've coached there, that's more than most of their Head Coaches."
Years ago, when addressing rumors he would leave the Florida Gators for the NFL, he snarled this about the Tennessee Volunteers Head Coach:
"Horsefeathers & Bullsocky. I ain't going anywhere. How about that Phillip Fulmer at Tennessee? I hear he is a really, really great coach. Don't you have any rumors about him going to the pros?"
Annd finally, when informed that Peyton Manning was going to return to the University of Tennessee for his Senior Year and put off going into the NFL Draft:
"I guess Peyton Manning wants to be the MVP of the Citrus Bowl three straight years. You know you can't spell Citrus without UT."
and
Why would anybody buy stock in an NFL running back? Former Vols RB Arian Foster wants you to purchase stock in him. It's a bad investment. The shelf life of an NFL back is similar to a mayfly.
Vanderbilt 31, (15) Georgia 27
You think Georgia might now fall out of the top 25? The Bulldogs are banged up and after the home loss last week to Missouri their chances of competing for a title were finished. This seemed like a let down game for the Bulldogs. Still Georgia led 27-14 going into the fourth quarter. The game turned when Vanderbilt recovered a punt and turned it into a two yard TD run by Patton Robinette. Georgia then screwed up another punt in the fourth quarter when a high snap gave Vandy the ball on their 13 yard line. Jerron Seymour ran it in to give Vandy their first win over Georgia in Nashville since 1991. Vandy WR Jordan Matthews finished the game 14 yards shy of the all time SEC receiving yard record. Ironically he would have passed former Bulldogs WR Terrence Edwards.
The targeting rule is becoming a joke. Georgia DE Ray Drew was thrown out of the game on a supposed targeting rule foul. Very minor but it's happening all of the time. The game is football boys.
(12) Baylor 71, Iowa State 7
Kansas State gave the formula for beating the Bears last week even though they came up just short. Shorten the game by running the ball and having long sustained drives. This week it didn't work for Iowa State as the Bears went home and got back to their point a minute offense. Bryce Petty threw for 343 yards and three touchdowns. What impresses us about Baylor is their improved defense. The Bears held the Cyclones to just nine first downs and 174 yards. On the other hand Baylor had 32 first downs and 714 yards. Lache Seastrunk rushed for 112 yards on only 18 carries and he scored twice. Baylor is the class of the Big 12 this year and should be ranked higher than 12th in the polls.
Our Top Guards in the 2014 NFL Draft
Cyril Richardson- Baylor
Gabe Jackson- Mississippi State
Xavier Su'Filo- UCLA
Anthony Steen- Alabama
Morgan Moses- Virginia
Zach Martin- Notre Dame
(16) Texas Tech 37, West Virginia 27
Texas Tech the biggest surprise this year in a weak Big 12. Tech's QB Davis Webb playing in his first road start led 21 unanswered points in the second half to lead the Red Raiders to victory. One of the best TE's in the country Jace Amaro had nine catches for 136 yards and two touchdowns. Tech is 7-0 but the toughest part of their schedule remains ahead of them. It starts next week when they travel to Oklahoma.
(18) Oklahoma 34, Kansas 19
The Sooners came out sleep walking and Kansas built a 13-0 first quarter lead. Oklahoma woke up in the second quarter behind QB Blake Bell. Bell was steady on the day and helped the Sooners score 25 straight points to put away the lowly Jayhawks. We still have questions about Bell's passing ability. He threw for only 131 yards but did have two touchdowns. The story of the game was Kansas poor passing game. Wasn't Charlie Weis supposed to be a passing genius?  Kansas threw for all of 16 yards in the game. That's right we said 16 yards in the game. Good thing Kansas fired Mangino. Sure.
(21) Oklahoma State 24, TCU 10
Josh Stewart's 95 yard punt return in the first quarter helped the Cowboys build a 17-0 halftime lead on way to victory. The quarterback play in this game was horrible. Oklahoma State switched QB's but they neither one of their quarterbacks played well. The only thing that saved them was TCU's Trevone Boykin was worse. Boykin threw three interceptions. Stewart is a play maker for Oklahoma State. To go along with his punt return he had 10 receptions for 141 yards.
Former Oklahoma State and Texas legend "Bum" Phillips passed away at age of 90 this week. "Bum" will go down as one of the great characters in the game with his trademark "Texas hat" and funny quotes. "The harder we played the behinder we got." But this sells short his great football acumen. Bum learned from the best in the game. He was an assistant for: Bear Bryant, Bill Yeoman, Hayden Fry and Sid Gillman. He was a great defensive innovator (where do you think Wade got it from) and helped revamp the scouting departments of the then "Oilers" and Saints. During the 70's, Bum would run coaching clinics that would be packed with coaches trying to learn his defensive techniques. We don't think the general public ever knew how good of an X's and O's blackboard coach he was. It seemed to be inside information only coaches inside the industry knew. Bum was the first to play 3-4 over and under defenses. Before Bum the three down linemen would just line heads up over the offensive lineman. He invented the numbering technique for defensive lineman that every team uses from high school to the pros. Today we want to give him credit as not just a character but a great football mind as well.
Notre Dame 14, USC 10
Tommy Rees helped Notre Dame build a lead and the defense made it stick with a great effort against the punch less Trojans. Rees threw for 166 yards and two touchdowns before a third quarter injury sent him to the bench for the rest of the game. These two teams combine for 22 national championships and 14 Heisman winners. These two teams today don't look anything like current title contenders.
Finally:
Last week Lions DT Ndamukong Suh hit Browns QB Brandon Weeden with a routine hit that would have drawn no raise of an eyebrow in any decade of the last fourteen of Organized Football except this one, but the Control Freak Public Relations Conscious Obsessed Front Office of Commandant Goodell thought it prudent to once again hand out a $31,500.00 fine to Citizen Suh. To show that they really mean business when it comes Player Safety and any perceived head shots or dirty play by anyone unfortunate to generate the amount of publicity that "Public Enemy Number One" Ndamukong Dillinger does. If one really wants to know how the NFL Front Office feels about the Safety & Long Term Health of its' most treasured assets, try watching the excellent PBS Frontline series; "League of Denial"
And:
Colts Owner Jim Irsay caused a Twitter Storm again this week with his usual torrent of mostly meaningless but ego driven crap that seems to ridiculously excite people in today's 24 hour wired Universe. He suggested that Peyton Manning was not a great pressure player & delivered in the regular season, but was mostly a bust in the Playoffs.
First, Jim Irsay is a jerk that we love to hate. Rumors abound about his 24 hour lifestyle. On the road "Sultan" Irsay's Penthouse is said to be filled with temporary pleasures and "necessities" of life. All that being said he wasn't wrong. Like Brett Farve we tend to look the other way when it comes to people we like. The facts are that Peyton was brutal in his first three playoff losses as a Colt. A home loss to Tennessee followed by a bad performance in Miami and an even worse performance against the Jets (41-0 loss). Five more one game playoff appearances would follow in Indianapolis. By the way none of these losses were to New England. Four of these games were at home to: Pittsburgh, San Diego, the Jets and Baltimore. Throw in another road loss in San Diego and we have to admit that Irsay was in fact right, not wrong this week.