The Bills' 16-year playoff drought is wearing us all down. Missing out in 2015 was especially disappointing because, theoretically, the roster looked solid or better everywhere but one spot.
If they could get ANY production out of their QB, they'd be in great shape.
Well, Tyrod Taylor finished the season with more than 3,000 passing yards, 20 passing TDs, and just 6 interceptions. He added 4 rushing TDs and a franchise-record (for a QB) 568 rushing yards. Yet here we sit– again– thinking about offseason strategy rather than playoff matchups.
Looking back on the 8-8 season, every loss hurts but some sting more.
This week, we rank the sting, counting down from the least painful (Sting Ranking #8) to the most painful (Sting Ranking #1) loss of the year.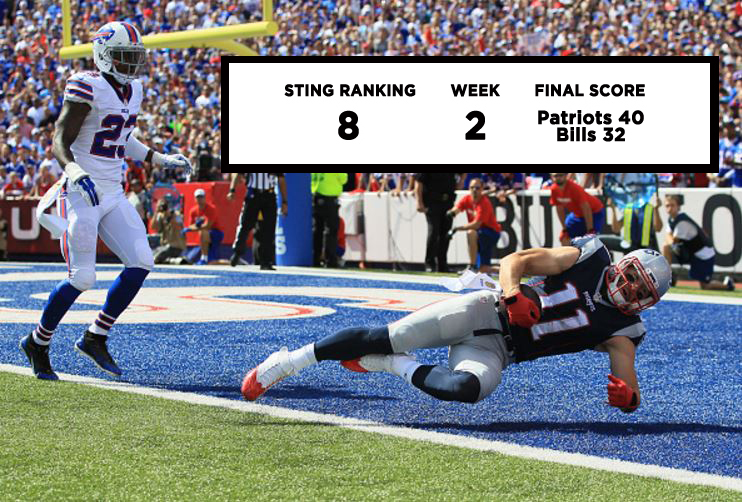 THE STORY
Tom Brady's 466 passing yards were a strong indicator that the 2015 Bills defense might not rival the 1985 Bears… but it didn't do severe psychological damage to a fan base that's used to chalking up these games as losses.  Despite suffering through 3 interceptions and 8 (EIGHT!) sacks, a 3 TD performance out of Tyrod Taylor in just his second NFL start showed a flicker of light at the end of the seemingly interminable QB tunnel. Of the Bills' eight losses, this was the easiest to take… and most predictable.
IF ONLY…
Brady's suspension was upheld.
the Pats didn't rip off 21 straight points following the Bills' 10-0 lead.
Aaron Williams didn't suffer a neck injury that sidelined him for the year.
the Bills didn't have to play the Patriots twice a year.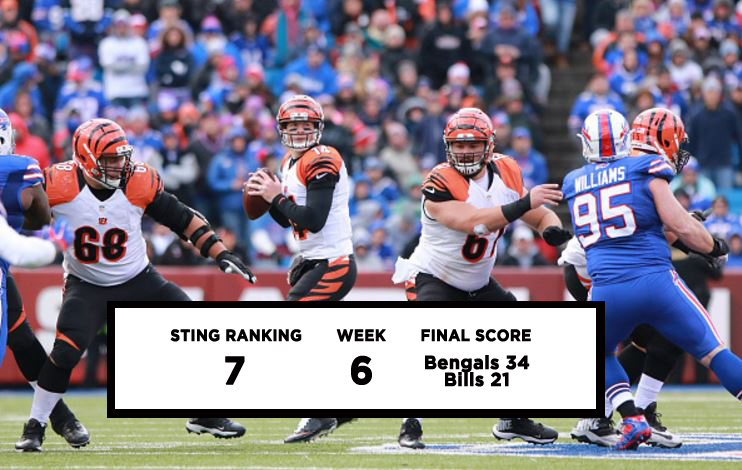 THE STORY
The Bengals came into this one 5-0 and left with their perfect mark intact. The worst part about this loss is that it was the third-straight in Orchard Park but at least it happened against a quality opponent and left the Bills at 3-3. Up next: a cakewalk in London against Jacksonville and then the bye week so… NBD.
IF ONLY…
the Bills didn't amass a total of ZERO offensive yards combined over four consecutive first half possessions.
Kyle Williams didn't suffer a season-ending knee injury and Sammy Watkins didn't hurt his ankle on a 22-yard TD catch.
Marvin Jones didn't come down with a perfect catch on perfect pass against (near) perfect coverage for a 42-yard gain on the Bengals opening drive of the second half.
Tyrod had played.
Coming up:
WEDNESDAY: #6 and #5
THURSDAY: #4 and #3
FRIDAY: #2 and #1