Today's edition of the Waco Tribune-Herald features NCAA and NFL football picks from twelve different sources. All but one expect the Baylor Bears to take care of business tomorrow afternoon against the UB Bulls.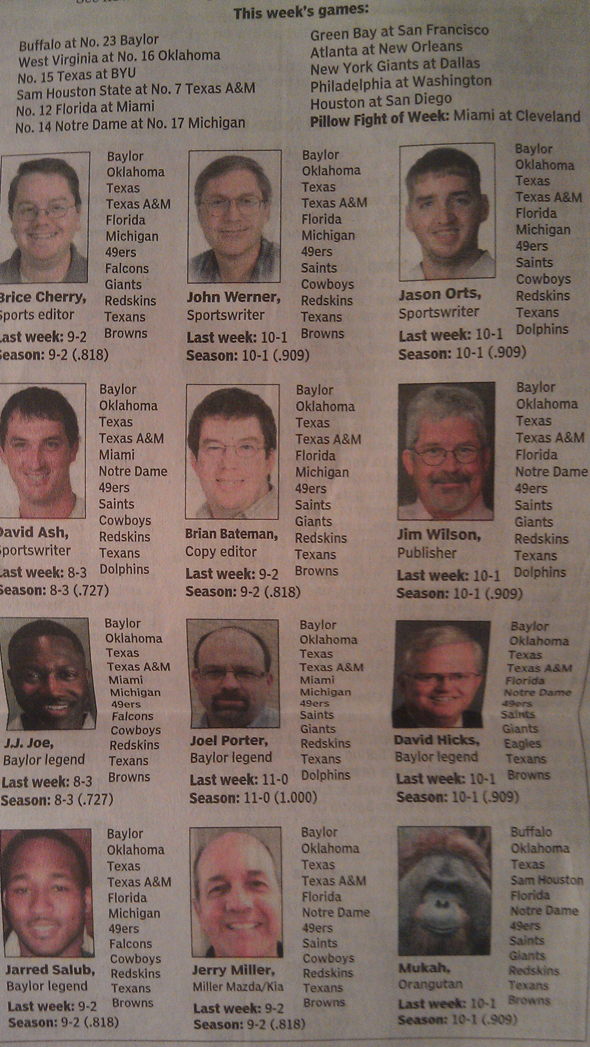 That's right, Mukah the Orangutan likes the Bulls. Don't laugh– Mukah went 10-1 last week.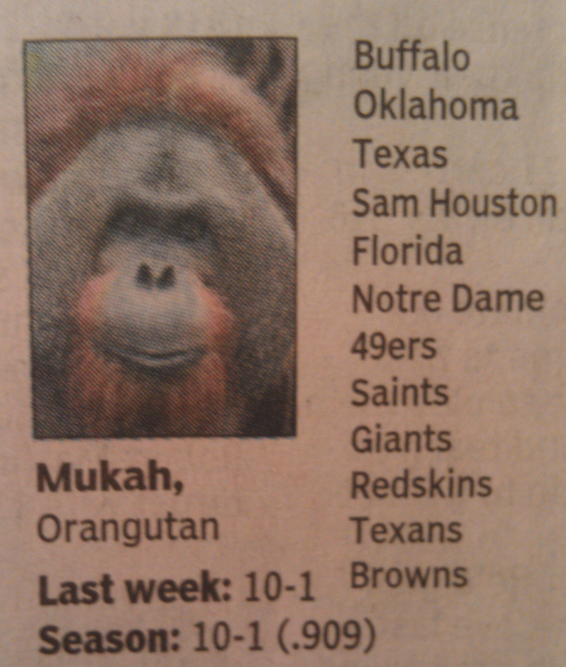 Sports editor Brice Cherry is not impressed.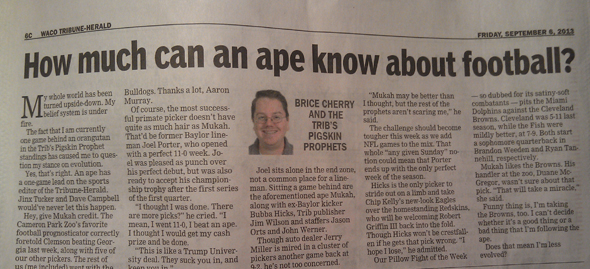 Waco is the best.