It's NCAA Football "watch list season" and UB's top player on each side of the ball has made the cut.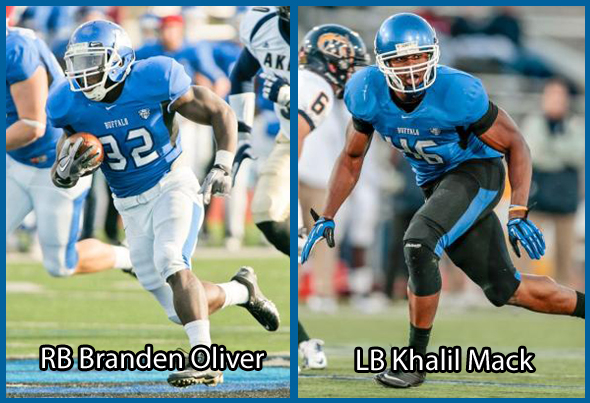 The Maxwell Award, named in honor of Robert W. "Tiny" Maxwell, has been given to America's College Player of the Year since 1937. Maxwell's contributions to the game of football were extensive, including as a player, a sportswriter and an official.
The 2013 Maxwell Award Watch List includes Bulls Senior RB Branden Oliver.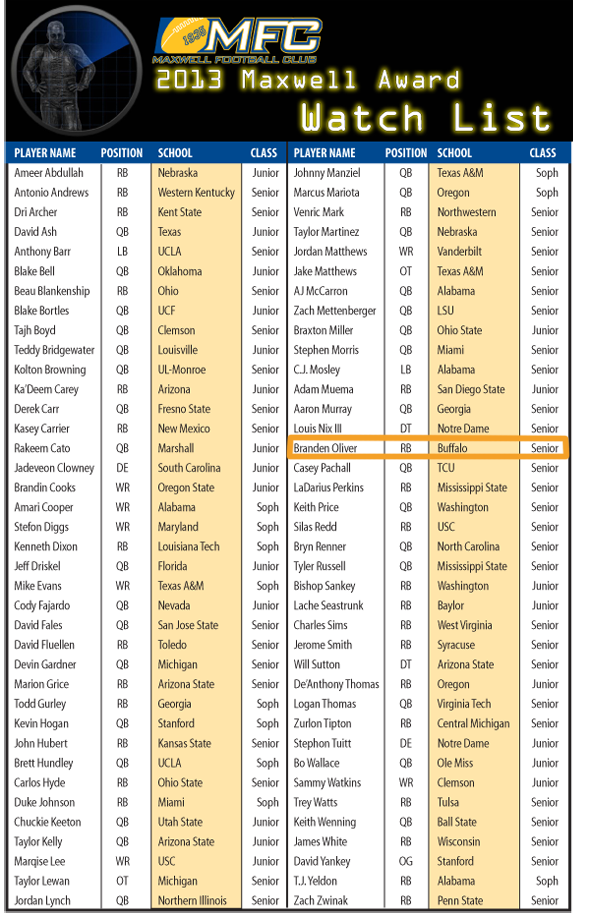 The Bednarik Award has been presented to the College Defensive Player of the Year since 1995. Chuck Bednarik, former standout at Penn and with the Philadelphia Eagles, is a member of both the College Football Hall of Fame's Class of '69 and the NFL Hall of Fame's Class of '67.
The 2013 Bednarik Award Watch List includes Bulls Senior LB Khalil Mack.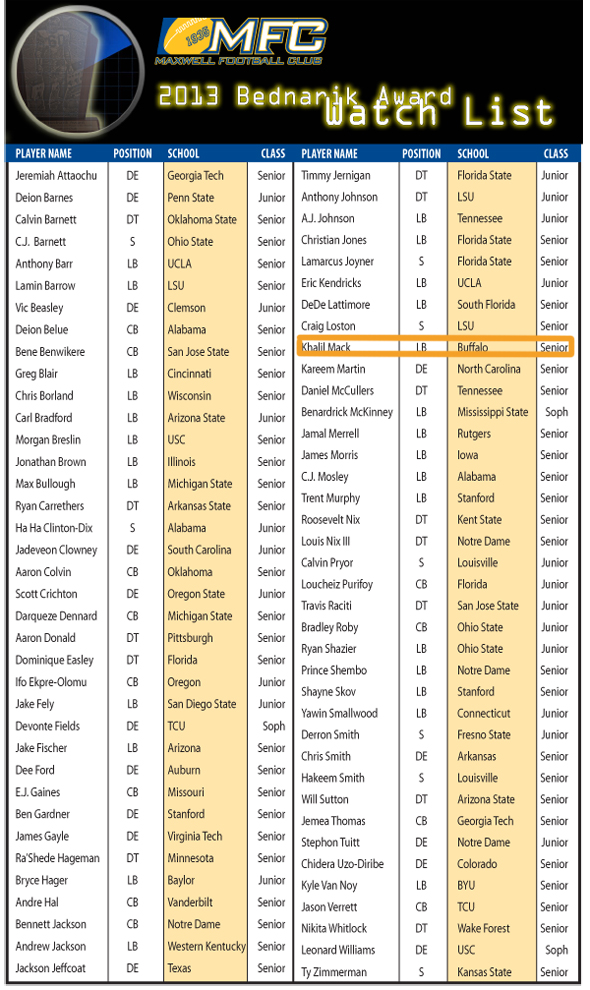 Several of UB's 2013 opponents are included as well.
Maxwell:
RB Dri Archer, Kent State
RB Beau Blankenship, Ohio
RB David Fluellen, Toledo
RB Carlos Hyde, Ohio State
QB Braxton Miller, Ohio State
Bednarik:
S C.J. Barnett, Ohio State
LB Bryce Hager, Baylor
DT Roosevelt Nix, Kent State
CB Bradley Roby, Ohio State
LB Ryan Shazier, Ohio State
UB's season kicks off in Columbus on August 31 against an extremely talented Ohio State Buckeyes squad. The Bulls' home opener is September 14 against the considerably less juggernauty Stony Brook Seawolves.