Podcast: Play in new window | Download
With the NFL scouting combine in the books and UB's pro day coming up on Tuesday, we thought we'd try to gain some insight as to how a 215 pound linebacker with no other D-1 scholarship offers landed at UB and turned into a 250 pound monster with a real possibility of being selected first overall by the Houston Texans in May's NFL Draft.
For that, we turn to longtime Director of High School Relations and Player Development at UB, Scott Pilkey.
While we're on our Khalil Mack kick, listen to the podcast to find out how you can claim a free UB Afraid t-shirt (seen below) from our friends at Store 716.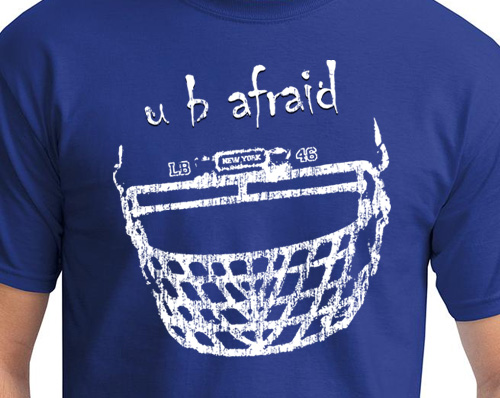 Click here to learn more about Scott Pilkey's UBring youth development program.