(Editor's note: Mixed into a rambling narrative about the current state of affairs in the NFL loaded with historical and pop culture references, Mr. Brutal makes some football picks. Why does he call it the "War of 1812 Football Prognostication"? He likes history, he's Canadian, and it probably has something to do with those two facts. That's all we've got. We used to spend a long time editing these things. This year, you're getting them raw… so enjoy the Canadian "flavour.")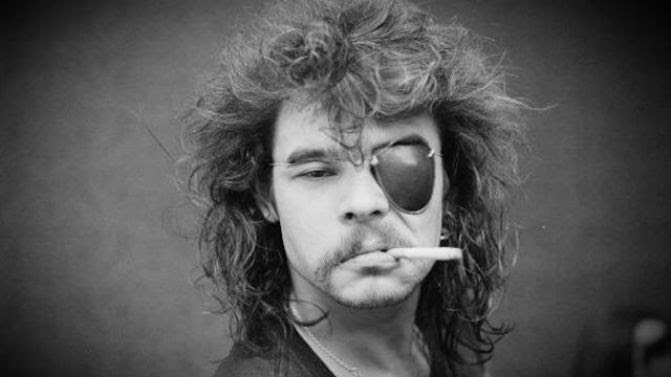 Thursday, December 24, 2015
8:25 pm
San Diego @ OAKLAND (-5) 47
……. Earlier this month a Rock n' Roll Icon passed away. Drummer Phil "Filthy Animal" Taylor of Motorhead sauntered off this mortal coil.
…… Phil had a long life for a Rock n' Roll drummer. In his long tenure with the English heavy metal band, he had seen, done and lived it all according to the Rock Star Lifestyle Bible.
….. He passed away last week from liver failure. In a macabre sense, with professional honours. Like a soldier on the battlefield, a matador in the bullring or an options trader from a cocaine overdose.
…… Taylor liked the lifestyle. He partied like there was no tomorrow. He also liked to "mix it up." He once played a whole tour with a neck brace. He had been dropped on his head by a friend during some drunken revelry. The "Friend" had tried to lift him over his head to win a human bench press bet with others over his superior individual strength.
…… He failed.
…… On several different occasions he had to play with the drumsticks duct taped to his hands which were broken after punching out people. These were likely disagreements over the etiquette of proper silverware place settings.
…… We saw Phil drum with Motorhead on two occasions. Without denigrating the talent of the dearly departed, let's just say he was really loud and was ideally suited for the subtle musical stylings of lead singer/bassist Lemmy Kilmister.
…… Phil goes into the exclusive club of Hard Rock percussionists who died prematurely as a result of directly pushing the "Sex, Drugs & Rock n' Roll" credo to its limits.
…….. Phil Taylor joins Keith Moon of The Who and John Bonham of Led Zepplin who died near the peak of their careers. Moon from a prescription drug overdose in 1978 and Bonham from asphyxiation via vomit in 1980.
……. The way those two partied it was a minor miracle they made it that far into the decade of the 70's.
…… Another less infamous English drummer also passed away at too young an age from the consequences of the "fast lane"lifestyle.
….. Cozy Powell was probably the best rock drummer of them all. He combined classical training with precision, drawing from Big Band, Blues, Jazz, Progressive and Hard Rock. He synthesized that into his own unique style.
……. He straddled the crevice between the Hard Rock drummer camp of people like Moon, Bonham, Ian Paice, Nicko McBrain and the progressive percussionists like Neil Peart, Carl Palmer, Bill Bruford, Alan White and Mike Portnoy.
…. He was far more disciplined in his playing than Moon (who wasn't), and far more versatile than Bonham. He played 90% of the time with his left hand in a traditional military style side grip, getting more power than almost any rock drummer using conventional grips. He probably had the smoothest and loudest double bass rolls of anyone who ever played. He could alter the speed of these seemingly without effort or ever affecting his top work.
……. Of course he also was an old school purist who did not use triggers, echo-plex, looping or numerous other effects like the vast majority of Death, Speed, Black, Grindcore, Doom or Thrash Metal drummers do today to impress you with their "pure" foot speed while doing double bass work.
…. Cozy played in the best "musicianship" hard rock bands with the very best guitarists.
…… The Jeff Beck Group, Ritchie Blackmore's Rainbow, The Michael Schenker Group, Black Sabbath, Whitesnake, Brian May and even filling in for Carl Palmer in Emerson, Lake and Powell.
……. Some would say the five years he spent in Rainbow were the most significant for him and hard rock history.
…. When guitarist Ritchie Blackmore left Deep Purple in 1974, he vowed to put together a better, heavier band than the funkier Coverdale/Hughes version of Purple that was evolving.
…… He succeeded. With Cozy on drums and Cortland, New York's own Ronnie James Dio on vocals. This band, the first touring incarnation of Rainbow was the best of many versions that would follow.
….. Built mostly around the heavy triangle core and interplay between:
1.) Powell's trademark engine room power
2.) Blackmore's unsurpassed guitar skill combination of classical, blues, metal, killer vibrato & sheer audacity.
3.) ….. and the late Ronnie James Dio during the peak of his vocal prowess utilizing his full diaphragm capacity in the years before he sang in Black Sabbath and Dio. Ronnie passed away from cancer in 2010.
…. The truly international lineup was rounded out with meticulous pick playing bass player Bob Daisley from Australia and master multi platform keyboardist David Stone from Canada.
…… Cozy Powell didn't drink or drug to excess like other drummers. He liked a good time, but didn't stay up all night partying and womanizing. Cozy was an adrenaline junkie who satisfied that particular craving through "Speed."
…. the kind with two wheels and four wheels.
….. Powell raced cars & bikes his entire adult life. He participated in Rally, Cafe and various Sports Car Racing Series. He had a garage of high performance machines including several Ferraris, high performance motorcycles, a Lamborghini, a Maserati and a Porsche.
….. He said in multiple interviews that only racing cars approached the adrenaline rush he got from playing rock concerts. Back in the 70's, there weren't tour buses, so the bands either flew or drove themselves to shows when possible. Cozy loved this. He preferred driving his high performance sports cars across Europe between gigs.
….. On one occasion he took bass player Bob Daisley with him in his Ferrari 308 to drive across Germany on the Autobahn to the next Rainbow show. In the middle of the night they were speeding at 150-160 mph non-stop for hours. Daisley was terrified, he begged Powell to slow down but he wouldn't. They got there in one piece, but a shaken Daisley told Powell he would never get in another car with him again.
….. Cozy told him that if there had been any danger, bad weather or traffic he would have slowed down. A few months later Daisley was stuck with his only choice of transportation to the next show being riding shotgun again with Powell. This time it was in a newer, faster Ferrari Cozy had just bought a few weeks ago.
….. They left Vienna, Austria and headed to Munich on a mostly deserted Autobahn in the rain. A scared and silent Daisley noticed they were going slower than last time and the speedometer was always indicating 120-130 mph.
…… When the journey ended, they got out and Daisley spoke up. "Thanks Cozy for taking it easy on me, and driving slower in the rain, I appreciate it. I know that car is much faster than your other one."
…… "I wasn't taking it easy on you, I had to go slow because it has no brakes, I burned them out the first two weeks I had the car."
…. Bob Daisley went as white as a ghost and didn't feel any better the next day when he casually mentioned it to the mechanic fixing the car who confirmed the brake situation.
…… Living in the fast lane finally caught up to Cozy in 1998. He was relaxing at home drinking beer with friends when his girlfriend called in a panic over some problem she was having with her ex husband. Cozy thought she was in imminent physical danger and decided to get into his modified & turbocharged Saab 9000. He trucked along the M4 motorway outside Bristol in the pouring rain of Southwest England to cover the 35 miles to her house. While he was driving, she called again demanding to know:
"Where are you?"
…… Then she heard his last words:
"Oh shit!" …. and a loud bang.
……. Cozy was not wearing his seat belt. He was thrown through the windshield and died at the scene. He was going over 100 mph. His car was found to have a slow right rear puncture that may have led to an explosion in the tire.
…… He thought this was an emergency and she required help. It turned out that this woman was a deadly Drama Queen and her ex husband was not even in the country.
…….. Cozy was just over the legal limit of alcohol, but friends also said he never drove that way and always wore his seat belt. They blamed his death on his relationship with this high maintenance woman who seemed to fluster him.
…….. RIP Cozy Powell. Another victim of the Rock n' Roll lifestyle
……… and talking on a cell phone while driving.
…… Many musicians and knowledgeable hard rock fans and critics consider this 1977 concert from Munich, Germany the Holy Grail of "Live" hard rock performances. Unfortunately, very few concerts from any bands were filmed or preserved from that era, but we have this gem.
……. The killer opening "Kill the King" showcases much of this with Powell's effortless power & unique sound playing off Blackmore's lead guitar more than the typical situation of playing off the other half of the rhythm section, the bass player. Ronnie James Dio is in the finest voice of his entire career.
….. as Ann and Nancy Wilson of Heart said in a recent interview: "The best musicians were in Rainbow. When you played a festival with them, all the other bands were backstage watching them through their whole set. The chemistry between Blackmore, Powell and Dio would make your jaw drop!"
….. and we leave you with two other tracks.
1.) ………. From the same concert, his trademark drum solo routine finishing to the beat of Tchaikovsky's 1812 Overture featuring syncopated drumming to the exploding cannons.
2.) ……. A live version of Cozy's own 1973 instrumental single "Dancing with the Devil."
…… How does this tie in with the game?
….. Well in a recent poll, Motorhead finished third as the favourite rock band of silver and black fans. Only Metallica and Megadeath finished ahead. So expect a mock funeral pyre to be lit somewhere in the Black Hole Thursday Night in tribute to the departure of kindred spirit "Filthy Animal" Phil Taylor.
………….. and it won't just be mourning for dead rock stars Thursday night in Oakland. This game features two of the three teams that could be headed to Los Angeles next year. The brilliant braintrust of the NFL is trying to wedge up to three teams in two stadiums in a city that hasn't had a team for 20 years.
…… Of course all of this is in the name of progress, greed & the blind adherence to the principle that unfettered capitalism will save us all;
……. More great leadership from Roger Goodell; …….. damn tradition, history or the loyalty of fans.
……. Last week the Chargers said good bye to their fans amidst tears, angst & disgust with the NFL and the team's ownership. It was likely the last game they would play in San Diego and there was a funereal sense to the proceedings.
….. The Chargers did their duty and left with a 30-14 victory over the Miami Dolphins pleasing the fans. Will their heart be in it this week?
…… Do Phillip Rivers and the Chargers prioritize winning this game against another team about to go through the same living hell, saying good bye to their fans and home? …… even if they are the hated Raiders?
…… This is the last home game of the year for the Raiders so things might get just as maudlin as in San Diego last week. As the game moves along and the reality sinks in that this is good bye to Oakland, emotions are bound to explode.
…. The Raiders still have a John Kasinich snowball's chance of making the playoffs so being at home, the short week and being the better team means they should win this by a touchdown.
…… A haunting Christmas Eve attending a funeral with the cast of the Black Hole.
…….. What could be more festive?
Pick: RAIDERS (-5)
Bob: SD +5
Saturday, December 26, 2015
8:25 pm
Washington @ PHILADELPHIA (-3) 47
…… The Boxing Day special for NFC East fans. The Washington Football team has the edge with a one game lead over the Eagles and the Giants.
….. If you bet the trends you take Washington because they won on Sunday, beating the Bills while the Eagles rolled over for the Cardinals on Monday Night.
…… arrgghhhh! ……. I can't bet on this game with real money, but I have a very weak hunch that the Eagles will win this because HC Chip Kelly has made some peace with the rabid wolves in the Philly stands. As a conciliatory gesture, he planned on dressing as Santa Claus during the halftime and reenacting the infamous pelting of Saint Nick with snowballs at Veteran's Stadium from decades ago.
….. However, due to climate change this has been cancelled as Philadelphia is not scheduled to receive significant snow till late February or the next time a Colombian submarine travels up the Delaware River.
Pick: EAGLES (-3)
Bob: Washington +3
………………………………………….