( Editor's note:  Mixed into a rambling narrative about the current state of affairs in the NFL loaded with historical, music and pop culture references, Mr. Brutal makes his football picks.  Bob Gaughan makes his too. It is called "The War of 1812 Football Prognostication" probably because he is Canadian, Bob is American and they have some huge unknown cross border stakes riding on their year-to-year competition. So get with the programme, honour the concept and enjoy the colourful Canadian flavour.)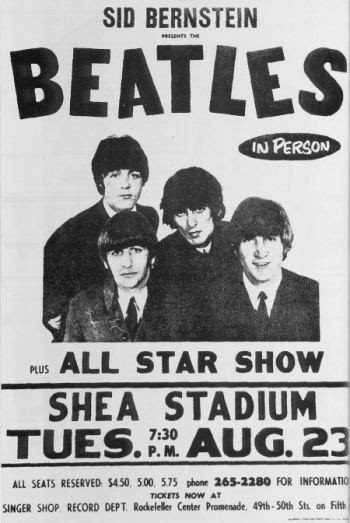 Sunday, September 25, 2016



1:00 pm

Eastern Time
Arizona

(-4.5)

@ BUFFALO 

47   

With Offensive Coordinator Greg Roman being fired after last Thursday night's loss to the Jets, one has to wonder what the hell is going on in Buffalo.  The offence hasn't been the problem.  The defense has really struggled & Rex Ryan is supposed to be an expert on that side of the ball.
It appears that he may have jettisoned Roman because he was the one guy who would make an easy interim replacement for the inevitable firing of himself.  Nothing like making that decision a little more impracticable for the top management while simultaneously daring them to act.
This line should probably be larger, but Vegas knows these 0-2 teams like Buffalo are desperate and playing at home makes this a tougher game than people who over react from the last game played by both teams.  This will be a much tougher game for the Cardinals than Tampa Bay.
Brutal:  BILLS +4.5 
Bob:  BILLS +4.5
---
Oakland

@

TENNESSEE

(-1.5)

 

47  

Riverboat Gambler Jack Del

"Know It All"

Rio finally had his streak run out against the Falcons last week.  His losing gamble on fourth down might have cost the Raiders a win in a game where they were clearly outplayed by the Atlanta Falcons.

The Titans still can't move the ball consistently, but their defense under the sage management of the ageless Dick LeBeau won them their first victory against the

"Lost Lions of Detroit"

last week in the Motor City.

The travel east and the fact the Falcons exposed some big holes in the Raider secondary last week mean sophmore QB Marcus Mariotta and the Titans get a slight edge.
---
Cleveland

@

MIAMI

(-10)

 

41.5 

The International Union of Police Associations has called for the Broward County Sheriff's Office to not work any more security details for Miami Dolphins' games.  It seems that Jeffery Bell, President of the Association thinks that some of the players' protests during the National Anthem are so offensive that the police shouldn't protect them or the fans.  His simple logic is as follows:

"If the police did something similar, you could imagine the outcry."

  He goes on to explain: 

"That you give up that right of your freedom of speech temporary (sic) when you serve that job or play in an NFL game." 

Of course, Mr. Bell doesn't differentiate between public and private sector employment.  The nature and purpose of the first amendment, the role of public safety providers, the fact that an employer can institute their own company rules for behaviour, conduct etc. or many other factors that make the comparison meaningless.

Thank goodness the Dade County Police, who also do security for the Dolphins, have indicated that they will pick up any slack left if the Broward County deputies follow through with the reactionary recommendation of Mr. Bell.

Dolphin activist, vegetarian, running back and iconoclastic black sheep of the NFL, Arian Foster opined:

"They say it's not time to do this.  Then when is the time?  It's never the time in someone else's eyes."

The Dolphins have had two tough games to start the year on the road and have two losses.  They can't afford to lose this one at home against the woeful Browns who blew a huge lead at home to the rival Ravens. They should be really down after heading to southern Florida to play in the heat.

With RG III gone for the year and Josh McCown out with injury for however long it takes his aging body to heal, it means that rookie Cody Kessler from USC will get the start at quarterback.

There have been a few quarterbacks from Southern Cal in recent history who have succeeded in the NFL, ….. very few, ….. like, well, maybe only Carson Palmer.

There have been a few over the last who have been serviceable, produced mixed result legacies & hung around the league for a while to get more than one contract.  People like Mark

"The Human Hand Grenade"

Sanchez, Rodney Peete & possibly Matt Cassell.

Then there is the long list of draft pick busts from a top collegiate programme that by its definition, history, offensive philosophy and huge recruiting base should have done much better.  Paul MacDonald, Pat O'Hara, Rob Johnson, Todd Marinovich, Matt Barkley, Kyle Wochaltz, Matt

"Hot Tub Time Machine"

Leinart and the legendary John David Booty.

Even with history favouring us, we reluctantly take the Cetaceans to cover the big spread & win a game that they have to.
Baltimore

@

JACKSONVILLE

(Even)

 

47 

A recent survey in Europe found that one in ten recent babies on that continent were conceived in beds that came from IKEA.

On a similar note, one in ten Joe

"The Human ATM"

Flacco passes results in a key interception and a Ravens' defeat.   As a result, subsequent anger, heavy drinking & erectile dysfunction result in only a one in a thousand possibility of a baby being conceived that evening in the marital bed of a diehard Raven fan.

Our third

"Team of Destiny"

this year, the Jaguars is in a must win situation.
Detroit

@ GREEN BAY

(

-8)

 

48  
We don't trust Lions' head coach Jim Caldwell.
We don't trust Lions' QB Matthew Stafford.
but, ……
We really don't trust the
2016
Packers with that big a spread.
Bob: 

Lions +8
---
Denver

@

CINCINNATI

(-3.5)

The Bengals didn't play well last week, but could have won against Pittsburgh.  That was until the NFL officials twice again screwed them again with controversial calls on a clear touchdown that got downgraded to a field goal and a key fumble late involving former Pitt Panther rookie WR Tyler Boyd who was playing in his home collegiate stadium.

The original call was a fumble, but Boyd's knee was clearly down first before the ball came loose.  The Replay Officials decided that his leg, which was parallel with the ground may have been hovering 1/1000th of an inch above the turf so therefore there was no irreversible, incontrovertible proof existed to reverse the call.

The Broncos' road opener and the Bengals' home opener.  We have to believe Cincinnati will score more points this week and rookie QB Trevor Siemian will face his toughest test against a multi look, aggressive defence.

Tigers pull it out with Siemian turning it over late like rookie quarterbacks inevitably do sooner or later.

Bob: 

BENGALS -3.5
---
Minnesota

@

CAROLINA

(-7)

  43

Panthers' head coach Ron Rivera often looks not just like the most
joyless human being in the NFL, but a candidate for the most miserable man on earth.  He appears like a man incapable of embracing the concept of even minimal genial contentment, let alone mild euphoria.

It would then seem impossible that he could ever benefit from the blissful exaltation resulting from an immersive cleansing brought on after experiencing an Epiphany.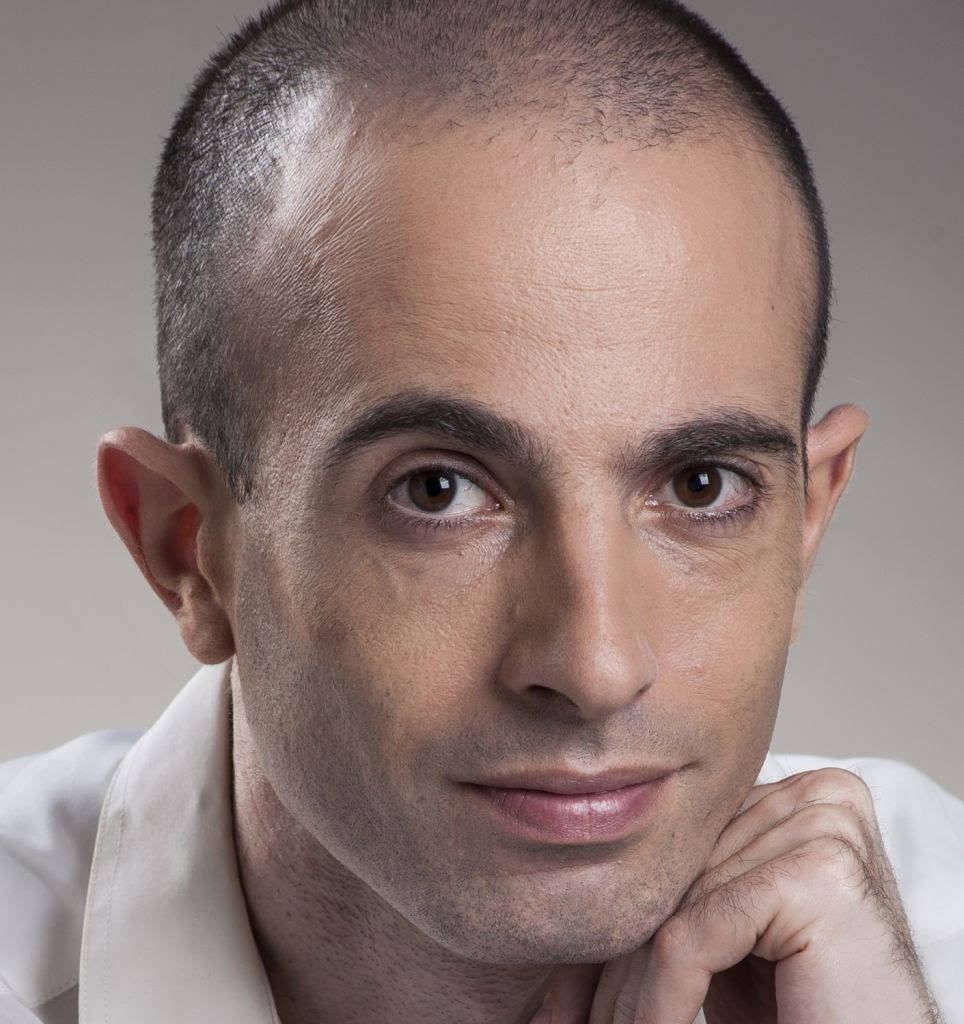 In a recent interview, Historian & Author
Yuval Noah Harari, best selling writer of
"Homo Deus"
and
"Sapiens"
explained that Evolution does not favour the concept of happiness.  The process of Natural Selection is only concerned with survival & reproduction.  The professor is obsessed with the concept of people attaining greater fulfillment through peace of mind, but can find no scientific basis for its desire constituting a core human requirement or for it existing as an inherent genetic reality.
So the next time you see Ron Rivera storming up and down the sidelines, frowning at the moon, spitting nails, scowling at the officials about another non late-hit call on his quarterback Cam Newton and generally just looking like he is perpetually passing kidney stones, …… remember one thing.
His behaviour, demeanour & general attitude is scientifically compatible with the latest research and he is only following his genetic disposition to survive, possibly reproduce and wander the planet like an angry, constipated water buffalo.
He'll probably outlive all of us.
This game doesn't look good for the Norsemen.  Running back and strict pediatric disciplinarian Adrian Peterson is gone for the year with another huge injury.  That means the very fragile Sam Bradford has no running game or play action security blanket to protect him from the blitz.
Carolina should roll at home.
*
*
If civil unrest in Charlotte doesn't postpone or relocate this contest to another location.
Washington

@

NEW YORK FOOTBALL GIANTS

(-4.5)

 

46.5  
Big trouble once again on the Potomac.  The Washington Unmentionables have a quarterback controversy and it doesn't involve Robert Griffin the Third who left for Cleveland to collect a decent pay cheque, play half a game and likely end his career after getting hurt yet again from his chronic phobia that prevents him from sliding or getting out of bounds when it matters.
Washington head coach Jay Gruden called out his starting pivot, Kirk Cousins in front of the press.  A classy tactic he has borrowed from his brother Jon, who was often a miserable, pass-the-buck, diversionary artist at press conferences when he coached at Tampa Bay.
 Jay Gruden is feeling the heat & the noose tighten around his own neck.  The fans, press and apparently, according to insiders, owner Danny Napoleon Snyder are calling for Colt McCoy to replace Cousins.
 If they lose here and go to
0-3
, Little Danny will insist on the ex Longhorn starting next week and Gruden might find himself hitting the door along with Cousins.
 QB Kirk Cousins has not played well and part of the problem, according to the press & coming from his camp is the contract situation.
 He is unhappy playing with the Franchise Tag for this one year and not having the financial security he feels entitled to.  This is adversely affecting his performance.  Yes, we all would find it intolerable to live off
20 million
dollars for one year.  We're sorry Kirk that the
"really"
big, multi-year contract hasn't come forth, but you'll land on your feet somewhere else next year.
You were a mediocre quarterback at Michigan State who has by most assessments overachieved.  Either suck it up, play better or ride the bench and dream of greener pastures next year in another city.  The upside for you is that pretty well every other NFL team ( except Dallas ) is mostly run by adults and doesn't resemble the Felliniesque nightmare that is presently causing your brain to swirl about in a fugue state.
4:05 – 4:25 pm

Eastern Time
Los Angeles

@

TAMPA BAY

(-5.5)

 

42  

We called the Rams' win over Seattle last week, their third in a row.  They wore the colourful "Throwback" uniforms and played with some heart, albeit still wanting on offense as they eked out a typical low scoring,

9-3

Jeff Fisher inspired victory.

This week, it's back on the road, wearing the worst colour schemed uniform in the NFL, with the same old training wheels offensive scheme against a team that is much better than their

40-7

shellacking loss last week in the desert in Arizona.

Famous Jameis, the Captain Highliner of central Florida leads the Bucs to a rebound victory.

Brutal: 

BUCCANEERS 

-5.5 
---
San Francisco

@

SEATTLE

(-9.5)

 

40
There are calls in San Francisco for the Forty Niners to start the very controversial, former starter and current Civil Rights leader Colin Kaepernick.  Although Blaine Gabbert has been serviceable, anybody can see that he is isn't the long term answer.  The Niners were never that happy with Alex Smith, and navigating through the rest of this year with Alex Smith Light in the form of Gabbert excites nobody.
With the state of the NFC West, excepting for Arizona, a lot of divisional wins are within grasp to lead the way to reasonable contention for a Wildcard playoff birth.

Of course, no matter who starts for San Fran, they probably won't win, but you would have to be infected with delusions of northwest grandeur to bet heavily on the Seahawks to cover a spread that big against anybody.

Brutal: 

Forty Niners

+9.5



 Bob:

  SEAHAWKS -9.5
---
New York J-e-t-s, Jets! Jets! Jets!

@

KANSAS CITY

(-3)

  43

Fifty years ago in

1966

, the Beatles appeared in the largest rock concert to date.  More than

56,000

mostly screaming girls packed into Shea Stadium in Queens, New York.  The Fab Four played with their slightly beefed up stage gear and used only the stadium public address system for auxiliary amplification.  The same system that announced pitching changes & batters approaching the plate during baseball games. 
As a result, they could barely be heard by over half the crowd for the entire concert.  The screaming, semi-orgasmic squealing by throngs of adolescent girls provided a sonic din the nature of which has really never been quite replicated since.

Today, due to massive improvements in amplification for concerts, the screaming of the audience seldom overrides the entertainers.  Many of of those changes in technological advancements were spurred on by this very concert more than any other singular reason.  After watching the Beatles perform, promoters, record companies, artist management & bands themselves saw the huge potential for larger scale concerts.

Soon large outdoor festivals like Monterey, Woodstock & Altamont followed.  Spurred on by the more relaxed format of the emerging FM radio stations that were created when the band width was opened up, more serious, album oriented acts started doing arena tours.  These acts had sustainable followings that didn't hinge on their last top forty hit and were overwhelmingly better musicians & entertainers than most pop artists.  
As deafening as those squealing female voices seemed on that historic day, they won't be close to as loud as the true decibel volume provided by the typical Kansas City home mob

on Sunday

.  The Chiefs need to get this season into gear with a big home win after losing an uninspired

19-12

game last week in Houston.  All everything RB Jamal Charles should be back after missing that game.  It looks like he'll play after seeing limited practice time this week.  
He should make all the difference.
Bob:

  Jets +3
---
San Diego

@

INDIANAPOLIS

(-3)

 

52 
San Diego looked better last week with their convincing
38-14
beat-down of the Jaguars, but they sustained some big injuries.  The Colts are another
0-2
team that cannot afford another loss.  Indianapolis has suffered from a lack of talent this year, …. but not effort.  The west coast team coming east, the desperate nature of Andrew Luck & the Colts' situation, the up and down nature, week to week of the Chargers' performance and the home advantage mean that we are forced to pick the Colts.
However, we wouldn't bet this game with Donald Trump Foundation money because unlike him, we realize that it would be illegal, unethical and reckless to spend charitable donations on personal entertainment.
Pittsburgh

(-5.5)

@

PHILADELPHIA

 

46  

Pennsylvania is a Battleground State in the upcoming election, so this "Battle for the Commonwealth of Pennsylvania" takes on a slightly different tone this year.  We've ridden rookie QB Carson Wentz successfully through two games so far this year and we won't stop here.  The Eagles have the slightly shorter week, coming off the

Monday

night victory in Chicago, but they came out healthy because the Bears didn't put up much of a fight.
8:30 pm

Eastern Time
Chicago

@

DALLAS

(-4.5)

 

45.5

Quarterback Jay Cutler is hurt again for the Bears, which comes as a surprise to nobody.

The only positive for the Bears is that several thousand Chicago fans will be visiting Jerry Jones' Taj Mahal to cheer on their team.  The bad news is that several thousand more, upon rational assessment of the state of the Bears, have already given up on the year and put their tickets on the secondary market and will not be attending.
Monday, September 26, 2016
Atlanta

@

NEW ORLEANS

(-3)

 

53.5 

Drew Brees passed Dan Marino for third place all time in passing yards last week, but other than that, it was a terrible performance by the Saints as they lost

16-13

in a surprising defensive struggle with the Giants in Gotham.

The Atlanta Falcons surprised us and a lot of others last week by successfully negotiating both the Raider defense and the

"Sea of Tranquility"

topography of the Coliseum in Oakland to beat the Raiders.

A divisional game early in the year, second road contest in a row for Atlanta and with the Saints not being able to afford to fall to

0-3

says New Orleans is the field goal favourite.

That seems about right.