On a rainy Saturday morning in the middle of July, the Buffalo Sabres posted a seemingly innocuous "congrats" to the newly married Drew Stafford on their Facebook page.
And then their "fans" decided to chime in.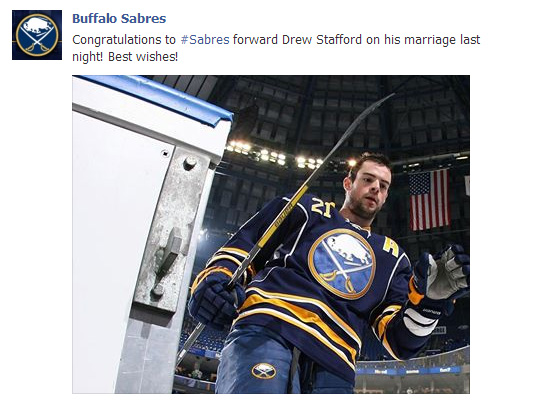 Just seconds later, the first comment and the first shot is fired.

And they kept on coming…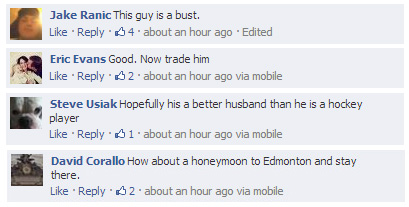 And, oh my…

We're sensing a trend here…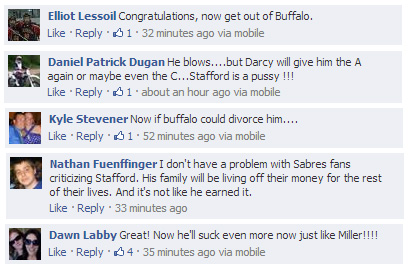 But it's just a dumb Facebook page, right? At least we know Stafford himself would never actually see this garbage.

Good on you Drew.
74 days to opening night.