Podcast: Play in new window | Download
Subscribe: RSS
This post is dedicated to all of the hardcore fans!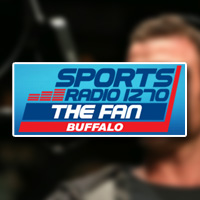 I did two radio shows this week. A few of you have asked if there's a way to hear them.
Sort of.
I don't have all of the audio but here are several segments from the Monday show (with Bob Gaughan) and a couple from Wednesday (with Scott Wilson.)
Check out the show when it's done properly by Rich Gaenzler, weekdays 12-3pm on Sportsradio 1270 The Fan.