Podcast: Play in new window | Download
Subscribe: RSS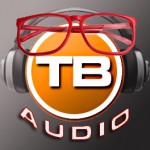 I'm joined by Chris Smith and Alan Bedenko to give unprofessional advice in another episode of Low Rent Life Coach.
Today, we "help":
a guy who hasn't had sex with his wife since baby was born in May

a guy who is trying to cope with going bald at 37
a guy trying to choose the right car in the $30-35K price range
a guy looking to go out for a nice dinner date and spend less than $50
It was either this or let Alan talk about guns. You're welcome.