Podcast: Play in new window | Download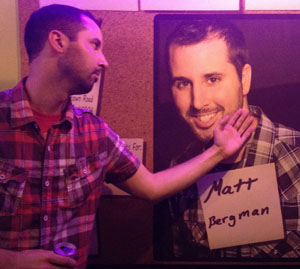 HOSTS:
Josh Potter from 103.3 The Edge and Rick Matthews
EPISODE 31:
Matt Bergman is one of the very few comedians from Buffalo who's sole income is from Stand-up. He's been on the road for the better part of a decade and in this last year he's seen TV time and has put out his second album "A Little Bit Balder Now" which you can get on iTunes and Amazon. Matt got Josh started in comedy and they tell some tales of the past. Plus, Matt's about to get married, but his previous relationship was more than poisonous. Matt talks about that dark period and how one of our past guests (Rich Vos) helped him out of the situation. There's some good stories on this episode! Stories of rage, depression, elation and friendship. Enjoy!
TWITTER LINKS:
Stage Time is presented by Helium Comedy Club, 30 Mississippi Street, Buffalo, New York.