Podcast: Play in new window | Download
Subscribe: RSS
THIS PODCAST WAS ORIGINALLY POSTED ON APRIL 16, 2013, THE DAY AFTER THE BOSTON MARATHON BOMBING. WE SUBMIT THIS AS EVIDENCE THAT THE WAR ON "THOUGHTS AND PRAYERS" BEGAN RIGHT HERE AT OUR HUMBLE SITE– MORE THAN TWO-AND-A-HALF YEARS BEFORE THIS HEADLINE APPEARED IN TODAY'S NEW YORK DAILY NEWS.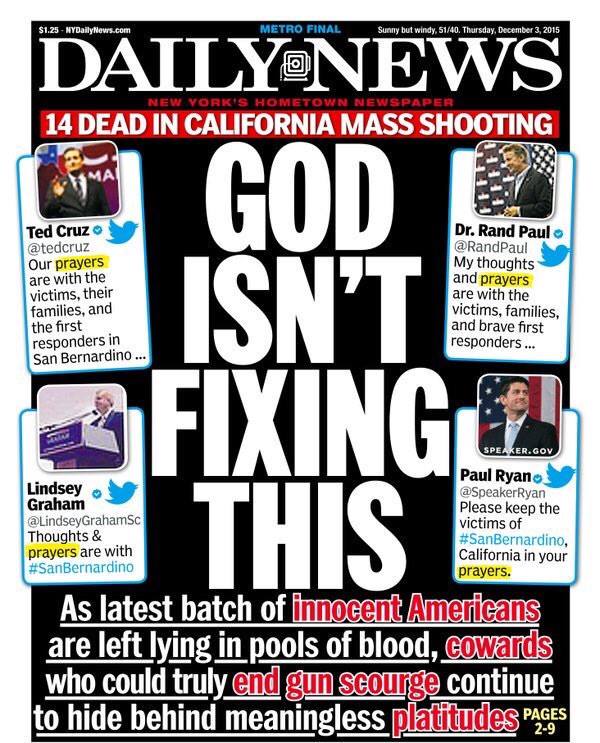 Chris Smith, Alan Bedenko, and I discuss the media and social media reaction to yesterday's events in Boston.
You had to know this was coming.
If this podcast offends you, listen to this one.
If you're still offended, our thoughts and prayers are with you.