Podcast: Play in new window | Download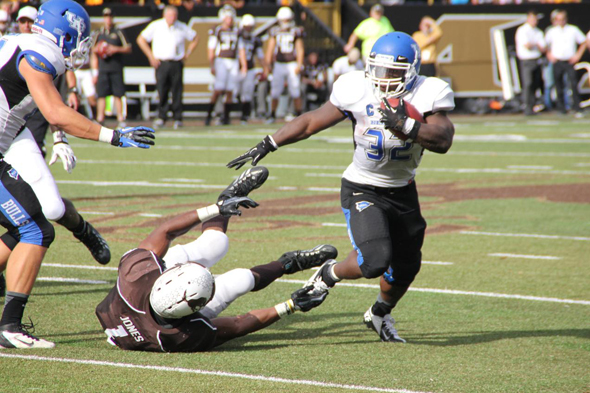 As many in and around the football program had hoped, 2013 is looking like it could/should be a special one for the UB Bulls.
Where do we begin? Four straight wins, a 2-0 start in conference play, Buffalo's first road shutout since 1965, local kids playing major roles, future NFL players including a likely first round pick… there's a lot to discuss.
If you're not especially familiar with the team, get up to speed by listening to this conversation with play-by-play man Paul Peck.
If you're already on board with the 2013 Bulls, listen anyway because it's fun.