Podcast: Play in new window | Download
Subscribe: RSS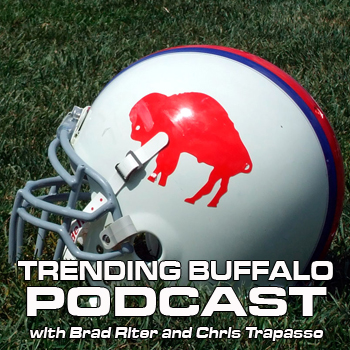 I'm joined by Chris Trapasso to discuss the Bills' loss to the Saints, the upcoming match-up with the Chiefs, the injury situation, and the Bills' official launch of an analytics department.
A few notes:
a) Today was our first attempt at streaming the podcast live. We think it worked. We're working out some kinks and expect this to be a regular thing moving forward.
b) We also recorded the podcast to post it here– and we did so before word got out that Jeff Tuel was taking first team snaps at practice today. Oh boy.
c) This is Webster's dictionary's definition of "insanity".
1.  a deranged state of the mind usually occurring as a specific disorder (as schizophrenia)
2.  such unsoundness of mind or lack of understanding as prevents one from having the mental capacity required by law to enter into a particular relationship, status, or transaction or as removes one from criminal or civil responsibility
3.  a :  extreme folly or unreasonableness

     b :  something utterly foolish or unreasonable
d) This is a fun quote, regularly attributed to Albert Einstein.

e) A quote– even one from Albert f'ing Einstein (assuming it's legit)– is not, by definition, a definition.
Carry on.